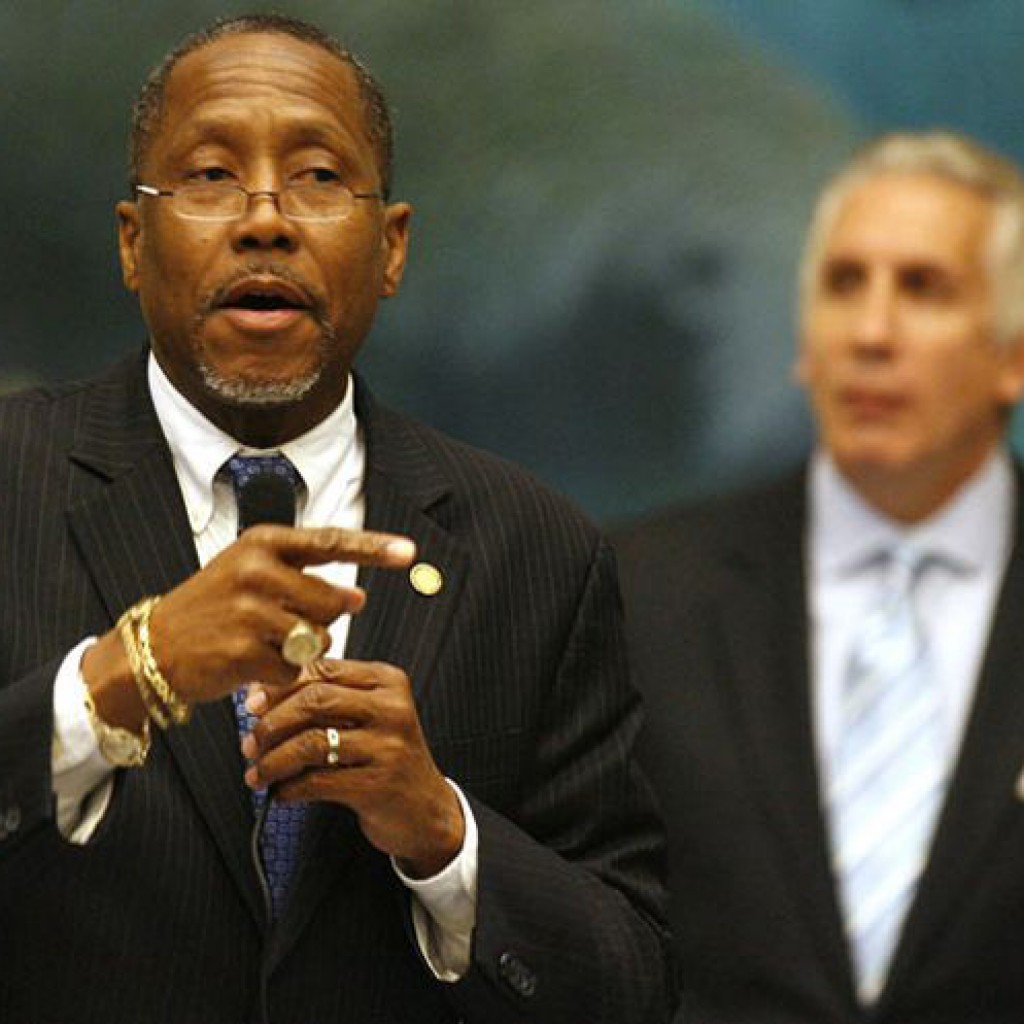 After a long delay in collecting some ballots in Hillsborough County, St. Petersburg based attorney and outgoing House District 70 Representative Darryl Rouson has received 61 more votes than Ed Narain in the Senate District 19 Democratic Primary race, out of 37,687 votes cast.
Because of the narrow margin, there will be an automatic machine recount, but unless something dramatic occurs with the recount, Rouson will have won the primary, and most likely the general in the fall, as the district is overwhelmingly Democratic in its orientation.
Rouson received 10,776 votes to Narain's 10,715. That gave Rouson 28.59 percent of the vote to Narain's 28.43 percent. Because it is less than half-a-percent, there will be an automatic machine recount.
All four Democrats in the race received over 20 percent. Former state Rep. Betty Reed finished third with 22 percent,  and civil justice attorney Augie Ribeiro came in fourth with 21 percent, despite spending more than $670,000 in the campaign, $500,000 from his own formidable coffers.
The SD 19 race was one of the most closely observed and at times contentious legislative elections in the Tampa Bay area. The district encompasses parts of downtown Tampa and St. Petersburg and has been held for the past eight years by Arthenia Joyner.
Narain's entry into the race earlier this year was controversial, after previously announcing that he wouldn't be challenging Reed, who he succeeded in the Florida House of Representatives in HD 61. Reed had provided a crucial endorsement to Narain in the waning weeks of his primary run for that seat two years ago, and to some in the community, his move was nothing less than traitorous.
However, the Florida Democratic Party has high hopes for him, and it wasn't very surprising that the Florida Senate Democratic Caucus came out and supported his candidacy.
Ribeiro poured in more than half a million dollars of his own money, but his biggest problem was that he simply entered the race too late, neutralizing his financial advantage. Unlike his three opponents who had built up name recognition over the years, Ribeiro is a first-time candidate who most people in the district had never heard of until he entered the race on the second-to-last day before qualifying ended in late June.
The district encompasses the downtown areas of both Tampa and St. Petersburg. Despite the fact that there were more eligible voters in Hillsborough County, early polling showed more interest among Pinellas voters, where Rouson is based. Rouson absolutely killed in St. Pete, getting more than 52 percent of the vote there, whereas Narain received just 12 percent in Pinellas County.
If Rouson ultimately is declared the winner, he will be the heavy favorite to defeat Republican John Houman in November.