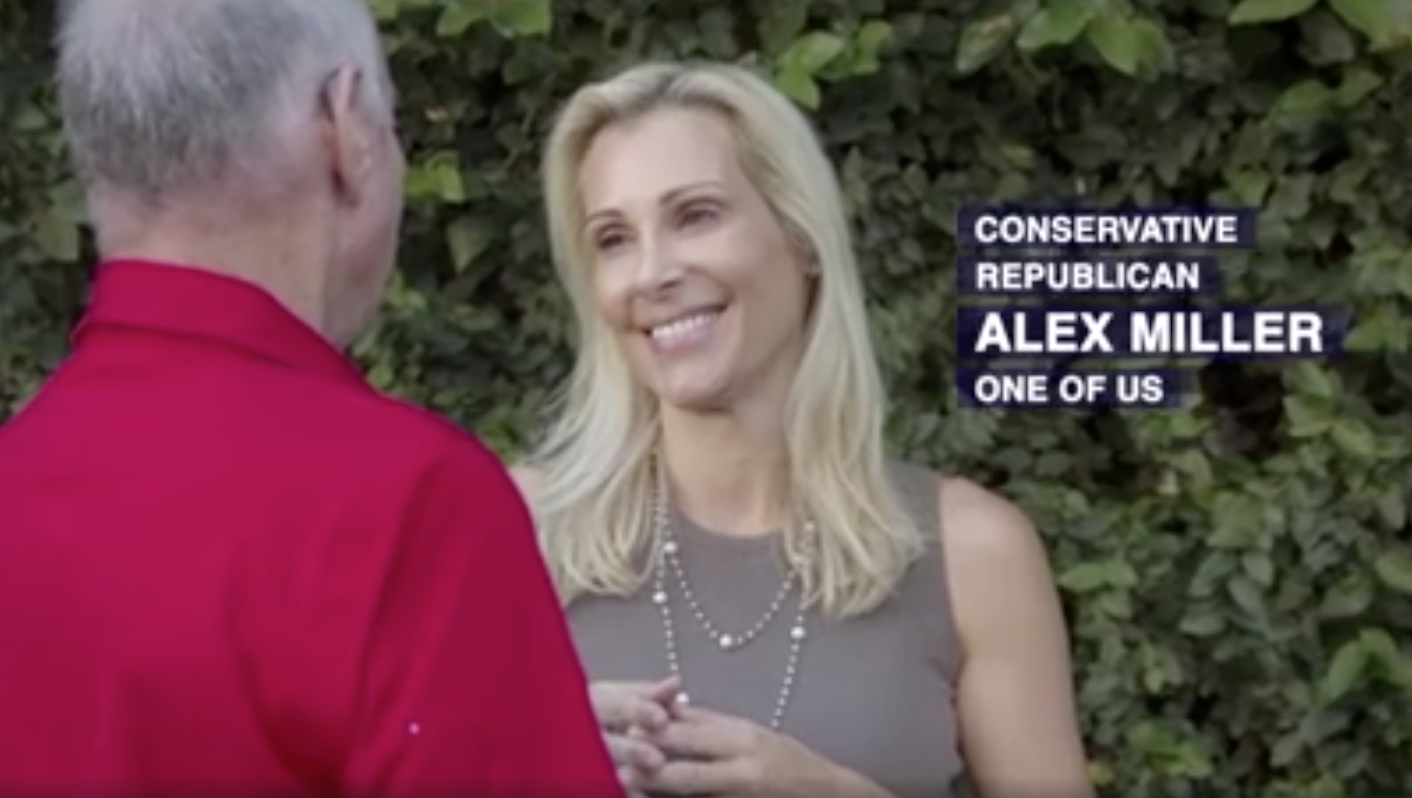 House District 72 Republican candidate Alex Miller has responded to criticism of the television ad touting her candidacy. She says if she wins Tuesday's Republican primary, she'll change it for the general election.
Miller is a medical company executive running against veteran local TV news anchor John Hill for the District 72 seat, which covers north Sarasota County, and is being vacated by Republican Ray Pilon.
At issue is a campaign ad that began airing Aug. 10 that starts and ends by declaring Miller is "one of us."
It's that phrase that prompted critics to write on her Facebook fan page that the ad was racially divisive.

In response, Miller said that she didn't come up with the tagline, but if she wins Tuesday she would change the ad going into the general election.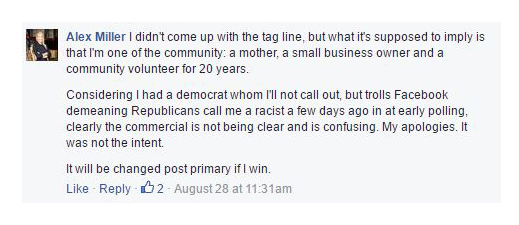 Miller has raised substantially more money than Hill has in the primary — more than $173,000 ($50,000 from herself), to Hill's $11,750 ($10,000 from his own pocket).
The winner of the Miller-Hill contest will face off against Democrat Edward James III in November.