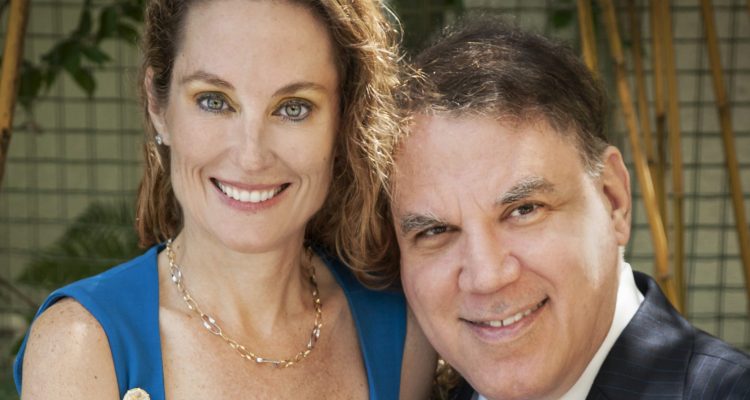 Don't expect U.S. Rep. Alan Grayson to offer any support to fellow Democratic U.S. Rep. Patrick Murphy in what is likely to be a brutal U.S. Senate contest with Republican U.S. Sen. Marco Rubio.
"Absolutely not," Grayson told FloridaPolitics.com Wednesday, before accusing Murphy of running "possibly the dirtiest campaign that Florida has ever seen" and bringing up his previous allegations that Murphy is no Democrat.
Murphy, of Palm Beach Gardens, thrashed Grayson, of Orlando, on Tuesday in the Democratic U.S. Senate primary. Murphy took 59 percent of the vote to Grayson's 18 percent, with Miami lawyer Pam Keith grabbing 15 percent.
The overwhelming victory puts Murphy up against Rubio, who won his own overwhelming victory Tuesday. This fall's campaign is likely to be bloody and close. Grayson, a progressive-wing icon in the Democratic Party, might be able to inspire a few progressive voters to support Murphy. But he won't.
Grayson blamed his fall in the Democratic primary — he once was running pretty close to Murphy in statewide polls — on what he called "sewer money": advertising blitzes this summer by the Democratic Senate Campaign Committee's Senate Majority PAC, funded by Murphy's father; and on the $4 million Grayson said Murphy collected from Wall Street interests and spent.

The same is true for Grayson's wife, Dena Grayson, who lost her bid for the Democratic primary nomination to run for his seat in CD 9. In a separate interview with FloridaPolitics.com, she too blamed her loss on "sewer money," PAC money that supported winner state Sen. Darren Soto in the closing weeks.
Soto got 36 percent, and Grayson and Susannah Randolph each got 28 percent.
Murphy's campaign declined to comment on Alan Grayson's statements. Soto's did not respond to a request for comment on Dena Grayson's statements.
Neither of the Graysons believe they are finished with politics.
First, they're planning a honeymoon. The couple were married May 29 and a couple of days later hit the campaign trails. They're not providing details of their honeymoon plans.
She called the honeymoon "first and foremost," saying, "So much for marrying for political reasons; I married for love."
After that, Alan Grayson said he plans to finish his term as representative to Florida's 9th Congressional District by trying to get a few more amendments passed to support his causes and after that he is undecided what he will do next.
He left the door open for another possible statewide campaign in Florida in the future. He noted he carried Orange and Osceola counties and five Florida Panhandle counties — areas where his campaign ran big, late TV blitzes — and said there may be prospects from that.
He said he has no immediate plans to return to his practice as a lawyer pursuing federal whistle-blower cases.
He also said he envisions pursuing some of his political goals, such as restoring voting rights for convicted felons, as a government outsider pushing such reforms in federal, state and local venues.
And he's not walking away from Tuesday's primary loss with any gracious congratulations for Murphy. Grayson's campaign centered on the message that he was a progressive Democratic warrior while Murphy was a Republican who changed parties — but not political philosophies.
"He's denying Florida voters a true choice. He's a Republican. We have a Republican running against a Republican," Alan Grayson said.
He blamed his free fall among voters and ultimate 40-point loss as "very simply the $5 million of sewer money" the DSCC and Murphy's campaign and PAC spent on advertising in July and August.
The DSCC advertising, he said, was paid for by the $1 million contribution the elder Murphy made on July 13.
Alan Grayson said his drop in the polls had nothing to do with the reports that resurfaced in late July about domestic violence reports his ex-wife Lolita Grayson had filed against him during their marriage. He called the reports a "regurgitation of the false allegations made two years ago" which he has always denied. He said they were pushed by the DSCC and Murphy's campaign. But ultimately, he said, he doesn't believe voters were affected by them.
Dena Grayson said the super PAC money coming to support Soto and Randolph, principally from Common Sense Leadership for America, funded by Houston hedge fund billionaire John Arnold, totaled nearly $600,000 and made the difference in the election.
"The sewer money came in. It clearly had a big effect. That's what ended up happening. Dirty money wins, and Democracy loses," Dena Grayson said.
She, too, would not rule out a political future. But she is a biomedical researcher and said she could be happy doing that as well.