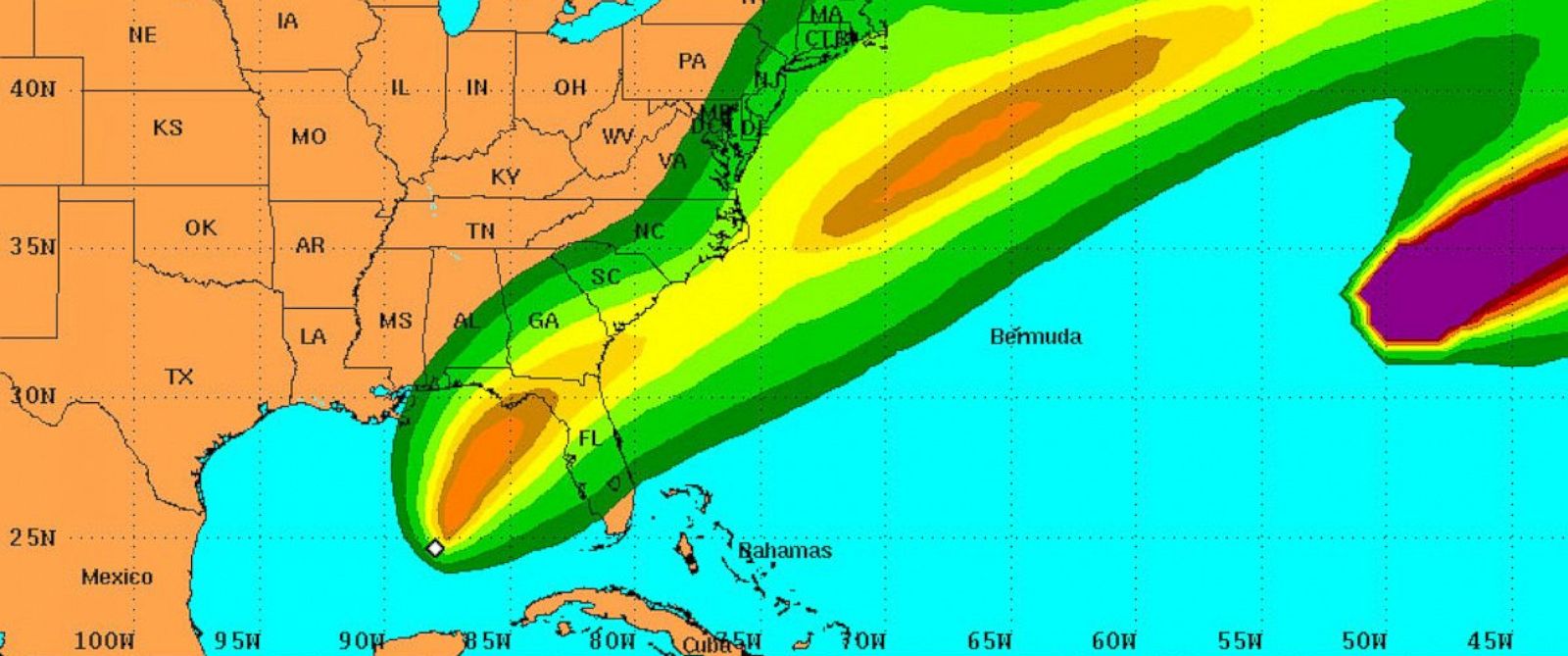 How serious is Tropical Storm Hermine? Gov. Rick Scott said the words "life threatening" five times Thursday during a 15-minute press briefing at the state's Emergency Operations Center.
He wanted, he said, to impress on Floridians jaded by a decade without major storms, or new to the state, or visiting, that this thing could kill you.
"It's going to impact us from Tampa Bay all the way to Pensacola," Scott said.
"We are going to have storm surge — three to five feet, but as much as eight feet in the Nature Coast and Big Bend. That storm surge by itself is life threatening."
Winds could hit 75 miles per hour. Trees will fall. So will power lines. Low areas and roads will flood. Central and North Florida face a significant risk of tornadoes.
"I don't want to see anybody harmed because of driving in standing water or touching a downed power line," Scott said.
He announced the mandatory evacuation of endangered areas in Dixie, Franklin, Levy, Taylor, and Wakulla counties, and voluntary evacuations in portions of Gulf, Jefferson, and Walton counties.
He directed residents to floridadisaster.org/publicmapping, or to call 850-921-0217, for details about evacuations, or to contact their local sheriffs.
Hermine was expected to become a hurricane before landfall, producing severe effects at around 6 p.m. and making landfall at around 2 a.m. Friday.
Hurricane and tropical storm warnings were posted along Florida's Gulf Coast from Charlotte County to Bay County.
State and local rescue teams, including 6,000 National Guard troops, were on standby. Utility companies had positioned repair equipment in staging areas, but Scott said people could expect to go without power for extended periods. Buy a battery-powered radio and charge your cellphones, he said.
"The National Weather Service sends out alerts for tornadoes, flash floods and hurricane alerts which can save your life. Do not ignore these messages and please stay alert to all warnings and pay attention to your local news," Scott said.
"Just remember this: We cannot rescue you in the middle of the storm," Scott said. "You are responsible as we go through this storm. We will do everything possible to help you prepare, but you are responsible. Once we can get first responders safely to help you, we will. But, hopefully, if everyone's prepared, that will not happen."
Scott sent state workers in the 51 counties under his emergency declaration home at noon in the interest of safety. And as he prepared to leave the emergency center himself to review preparations in Wakulla County, workers nearby in Tallahassee's big SouthWood state office complex streamed out of parking lots into stop-and-go traffic.
Whether they were to come to work on Friday would depend on conditions.
"Our employees work very hard, and their safety is of the utmost importance," Scott said.
Earlier, the governor huddled in a conference room with top state emergency officials including Michael Calhoun, adjutant general of the Florida National Guard, and Bryan Koon, director of the Florida Division of Emergency Management.
For a list of the affected counties, see Scott's emergency declaration here.