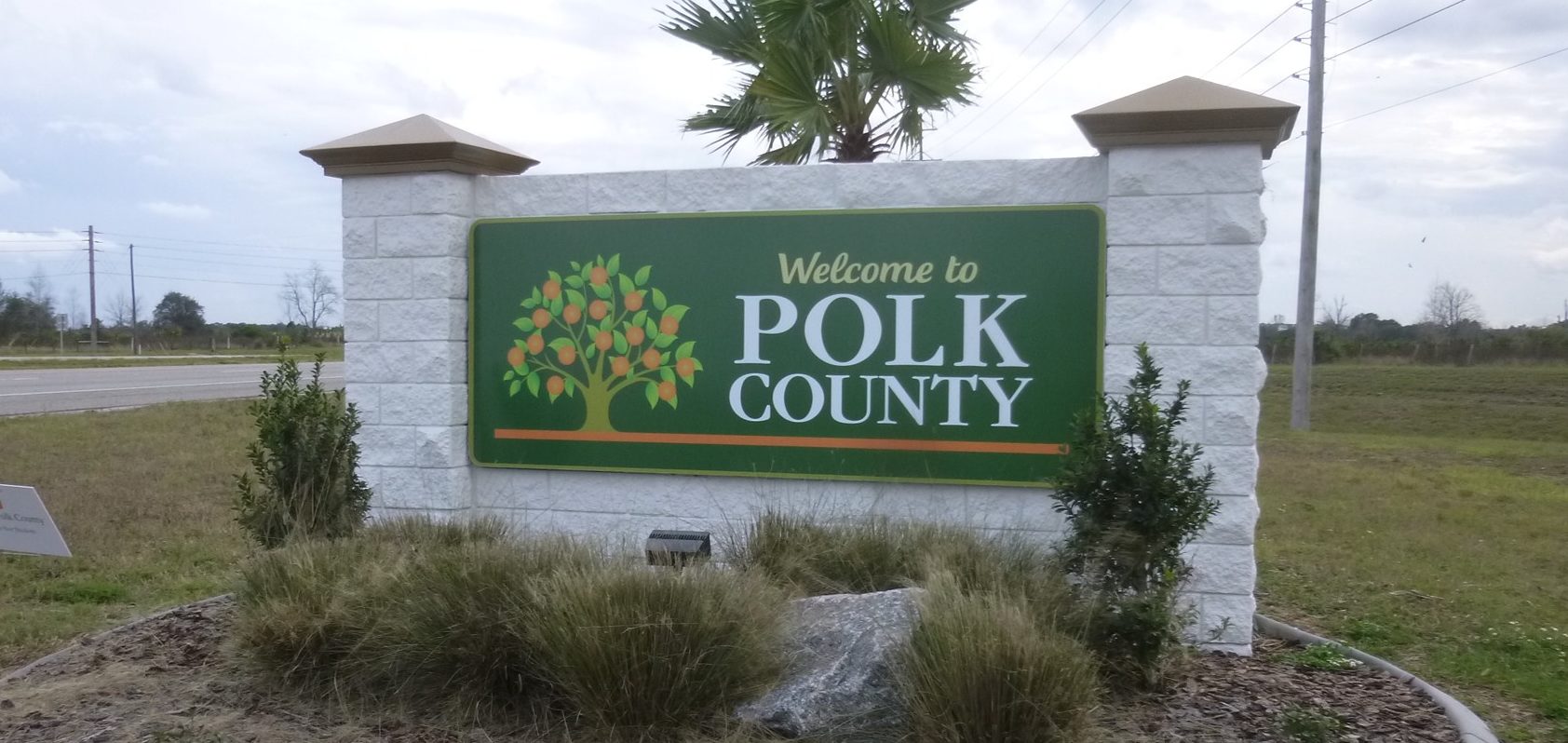 Polk County will likely never return to the Democratic bastion that was home to four U.S. senators, three governors, and four presidents of the Florida Senate.
But from Tuesday's primaries and the fielding of candidates for the Nov. 8 general elections, Polk Democrats are slowly learning to make the now-GOP bastion a two-party county again.
There was a big Democratic Primary in eastern Polk County for Florida's 9th Congressional District, but not one of the four candidates were from Polk.
However, for the first time in a decade, there was a Democratic Primary for Florida House District 41, which is fully contained within the county's borders.
As the I-4 corridor begins to turn Democratic in performance, eastern Polk County appears to be following the trend. But the western side, which includes Lakeland, Bartow and Mulberry, is still the Republican stronghold it has been since 1996.
The highest level race in the county and much of Central Florida was a congressional race where a Democrat is almost certain to win a general election run after court-ordered redistricting.
State Sen. Darren Soto's win over former Alan Grayson aide Susannah Randolph, Grayson's wife Dr. Dena Grayson, and former Osceola County Democratic Party Chair Valleri Crabtree can be credited to the significant margin in Osceola County, a Democratic stronghold among the three counties making up the district. He barely won the Orange County section and came in third in the Polk County section of his district.
Democrats in Polk County are hoping to win a Florida House seat in Polk County for the first time since 1998.
Former Circuit Court Judge Bob Doyel handily won the Democratic Party's nomination over Nicholas Garcia in the primary and now faces former contractor and Republican fundraiser Sam Killebrew, a formidable Republican activist.
Killebrew won the GOP nod by a narrow margin over former 2nd District Court of Appeal Judge Charles Davis.
It was Davis' first run for a partisan political office and, although running as a Republican, he failed to adhere to what has become a tenant of the GOP: get the absentee voters first.
Davis won at the polls Tuesday, but longtime political planner and activist Killebrew won the race with the mail-in and early vote ballots.
The anticipated overhaul of the sometimes intransigent and stagnant Polk County School Board wound up about 50-50. After a scandal involving the then-superintendent and a top aide and the board's slowness to do anything, many believed there would be tight contests for the four school board seats up for election this year.
One board member drew no opposition, while another, perhaps in part sensing public anger, did not seek re-election. That left two seats with incumbents and an open seat for the nonpartisan election in Tuesday's primary.
Incumbent Lori Cunningham received more than 50 percent of the vote and was returned for her fourth four-year term.
But the other incumbent, Hunt Berryman, was a very distant second to the first-time candidate and school board critic Billy Townsend in the three-way race. Still, Townsend must now contend with Berryman in a runoff.
Becky Troutman, wife of former Florida House member and potential 2018 Cabinet candidate Baxter Troutman, led by 9,000 votes in the four-way race for the open school board seat, but did not get the required 50 percent of the vote. She will face Sara Beth Reynolds in the general election.
The most surprising win from a vote-margin standpoint was the re-election of Polk County Judge Susan Flood Barber, disciplined for an alleged romantic relationship with her bailiff.
She had been the target of some Republican leaders, who released photos of her looking at state attorney's evidence against her while a deposition was in recess. Barber apparently didn't realize the room's security cameras were on, they said. It is a nonpartisan race, but so what? Parties don't care when trying to elect one of their own.
But Barber was returned to the bench, winning by a margin of 5,500 votes over challenger Carson Bassett, due in part to a last-minute Facebook post from a well-known local attorney who endorsed her.
The results of Tuesday's Primary elections in Polk County:
Polk Democratic Primary 9th Congressional District
Susannah Randolph – 4,791/34.67 percent
Dena Grayson – 4,534/32.81 percent
Darren Soto – 3,526/25.52 percent
Valleri Crabtree – 968/7 percent
Democratic Primary Entire 9th Congressional District
Darren Soto – 14,496/36.26 percent
Susannah Randolph – 11,267/28.18 percent     
Dena Grayson – 11,122/27.82 percent
Valleri Crabtree – 3,093/7.74 percent
Polk Republican Primary 9th Congressional District
Wayne Liebnitzky – 9,662/66.33 percent
Wanda Rentas – 4,904/33.67 percent
Republican Primary Entire 9th Congressional District
Wayne Liebnitzky – 22,725/67.56 percent
Wanda Rentas – 10,911/32.44 percent
Polk Republican Primary Florida House District 41
Sam Killebrew – 5,134/51.26 percent
Charles Davis – 4,881/48.74 percent
Polk Democratic Primary Florida House District 41
Bob Doyel – 5,360/64.95 percent
Nicolas Garcia – 2,892/35.05 percent
Polk County Commission (Universal Ballot)
Bill Braswell – 40,889/66.21 percent
J.C. Martin – 20,868/33.79 percent
Polk County Judge
Susan Barber – 36,026/54.13 percent
Carson Bassett – 30,530/45.87 percent
Polk County School Board District 1
Billy Townsend (Runoff) – 27,978/42.64 percent
Hunt Berryman (Runoff) – 21,500/32.77 percent
Ed Shoemaker – 16,135/24.59 percent
Polk County School Board District 2
Lori Cunningham (Elected) – 33,391/51.99 percent
Ronnie L. Clark – 17,202/26.78 percent
Kevin J. Kitto – 7,000/10.90 percent
Tim James – 6,634/10.33 percent
Polk County School Board District 4
Becky Troutman (Runoff) – 25,105/38.26 percent
Sara Beth Reynolds (Runoff) – 16,466/25.10 percent
Ed Smith – 16,085/24.52 percent
Rebekah Ricks – 7,956 /12.13 percent