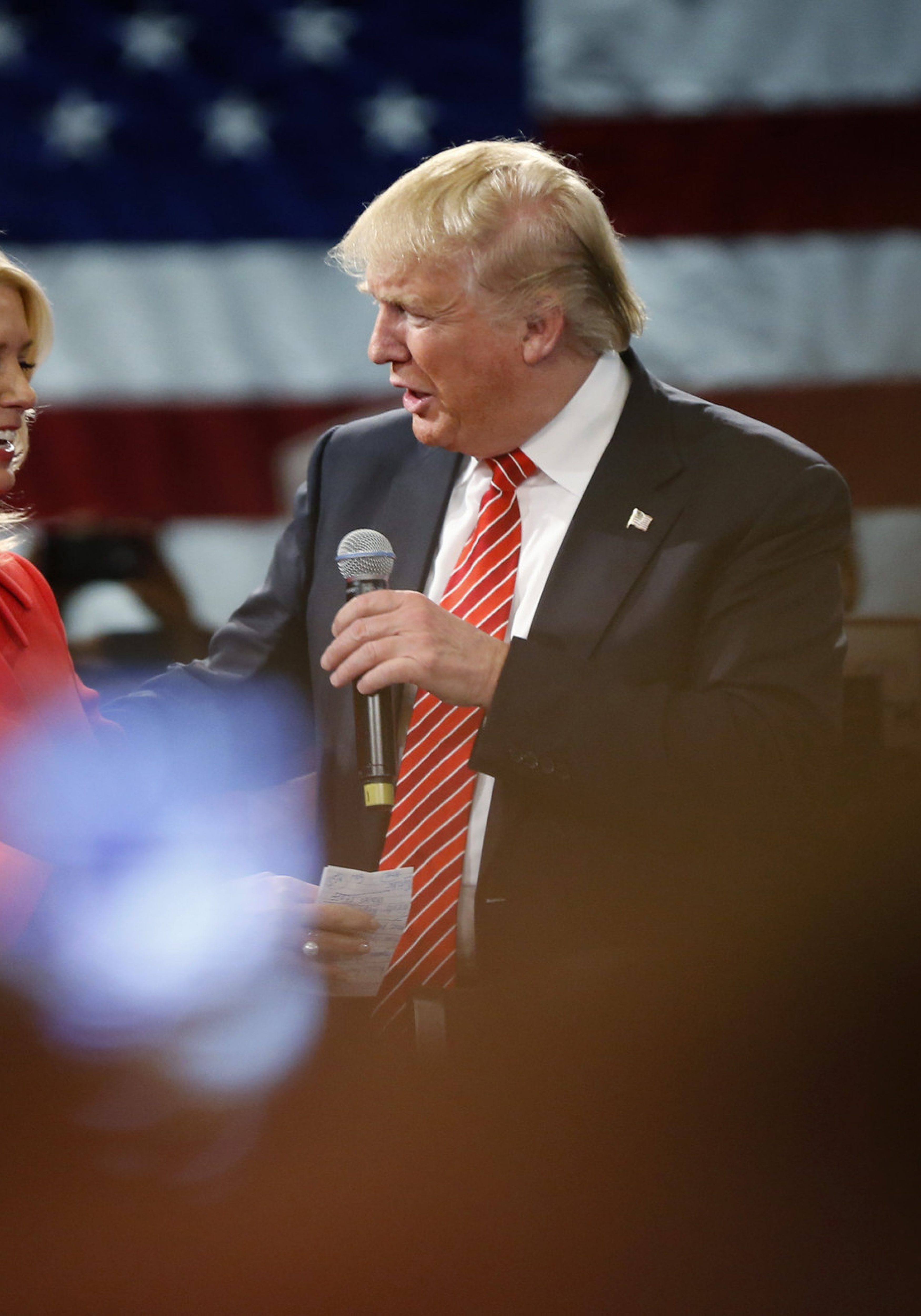 Lost amid Hurricane Hermine coverage, the Washington Post reported Donald Trump ponied up a $2,500 penalty to the IRS after his charitable foundation broke the law by giving a contribution to one of Attorney General Pam Bondi's political fundraising panels.
The Post last Thursday reported that the Republican presidential nominee "filed paperwork informing the IRS of the political gift and paid an excise tax equal to 10 percent of its value."
The news comes after Citizens for Responsibility and Ethics in Washington, a nonprofit watchdog, asked the Internal Revenue Service to "investigate whether the Trump Foundation violated federal law."
Foundations like Trump's are banned under federal rules from political activity, including giving contributions.
Moreover, the $25,000 contribution came from Trump's charitable foundation on Sept. 17, 2013 — "four days after Bondi's office publicly announced she was considering joining a New York state probe of Trump University's activities," according to a 2013 report in the Orlando Sentinel.
New York Attorney General Eric Schneiderman sued Trump, citing dozens of complaints over the now-defunct Trump University, alleging the program enticed students with a get-rich-from-real-estate scheme, then socked them with expensive and sub-par seminars.
But "after the check came in, Bondi's office nixed suing Trump, citing insufficient grounds to proceed," the Associated Press has reported. Bondi was elected to a second term in November 2014.
According to the Post, Jeffrey McConney, senior vice president and controller at the Trump Organization, said Trump had "personally reimbursed the Trump Foundation for $25,000, covering the full value of the improper gift. McConney blamed a series of mistakes, all of them unintentional.
" 'It was just an honest mistake,' McConney said. He added: 'It wasn't done intentionally to hide a political donation, it was just an error.' "
In addition, Nancy Watkins, "the treasurer of Bondi's political group, said that she had actually tried to send the money back, without success," the Post reported.
This June, after Bondi had evaded questions on whether she personally solicited the contribution, a spokesman told the AP she in fact had asked for the donation. Bondi has endorsed Trump for president.
The $25,000 went to "And Justice for All," a now-defunct electioneering communications organization (ECO) that supported Bondi's re-election. Under state law, ECOs can only pay for things such as television, radio or digital ads.
State offices were closed Monday for the Labor Day holiday, but Bondi has previously denied any wrongdoing.
Asked about the contribution after a March Cabinet meeting, she told reporters, "I'm going to let the accountants handle this. I've done nothing wrong."
The Post story has gotten little traction, coming out as the hurricane battered Florida's Big Bend region and flew up the Eastern seaboard.
As Josh Barro, Business Insider's senior editor, tweeted on Sunday: "Why is nobody talking about this Trump/Bondi story that everybody's talking about nobody talking about?"