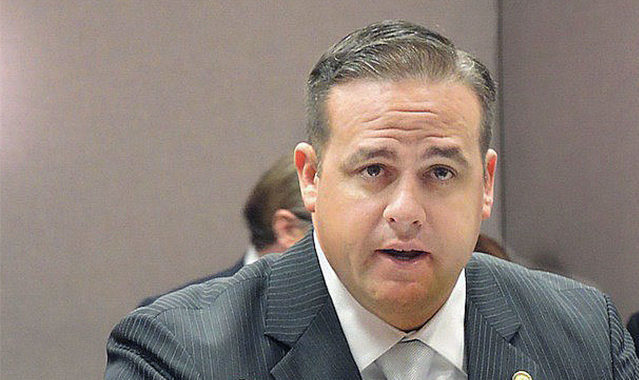 Republican Rep. Frank Artiles held a strong fundraising edge in the SD 40 race with $183,000 on hand the week before Florida's primary election.
Although Artiles did not face a primary challenger, he brought in $25,720 and spent $48,450 between Aug. 13 and Aug. 25.
Expenses mainly went toward canvassing and printing, including more than $20,000 in payments to Miami-based Green Point Group and another $6,500 to Doral-based Vision Concepts Ink.
At the end of the reporting period, he had a six-figure edge over Democratic Sen. Dwight Bullard, who took nearly half the vote in a three-way race for the Democratic nomination against Ann Rivas Logan and Andrew Korge.
Bullard raised about $21,000 and spent $23,000 ahead of his primary battle.
Donors during the two-week period included Disney, the Florida AFL-CIO, and about a dozen political committees that each chipped in $1,000 checks. The major expenditure was a $16,700 ad buy through Campbell Communications Aug. 17.
Though Korge came in third place with 23 percent support, he raised and spent by far the most money heading into the contest.
The businessman added $118,000 in contributions and $15,000 in loans during the two-week period and spent every dime of it, mainly on a media blitz. Through Aug. 25, his unsuccessful campaign had spent more than $422,000.
SD 40 is a majority Hispanic district that covers part of inland Miami-Dade County. The seat carried a slight edge for Democrats in voter registrations and voted plus-10 in favor President Barack Obama in 2012.
No-party candidate Mario Jiminez is also running for the seat and has about $2,200 on hand.