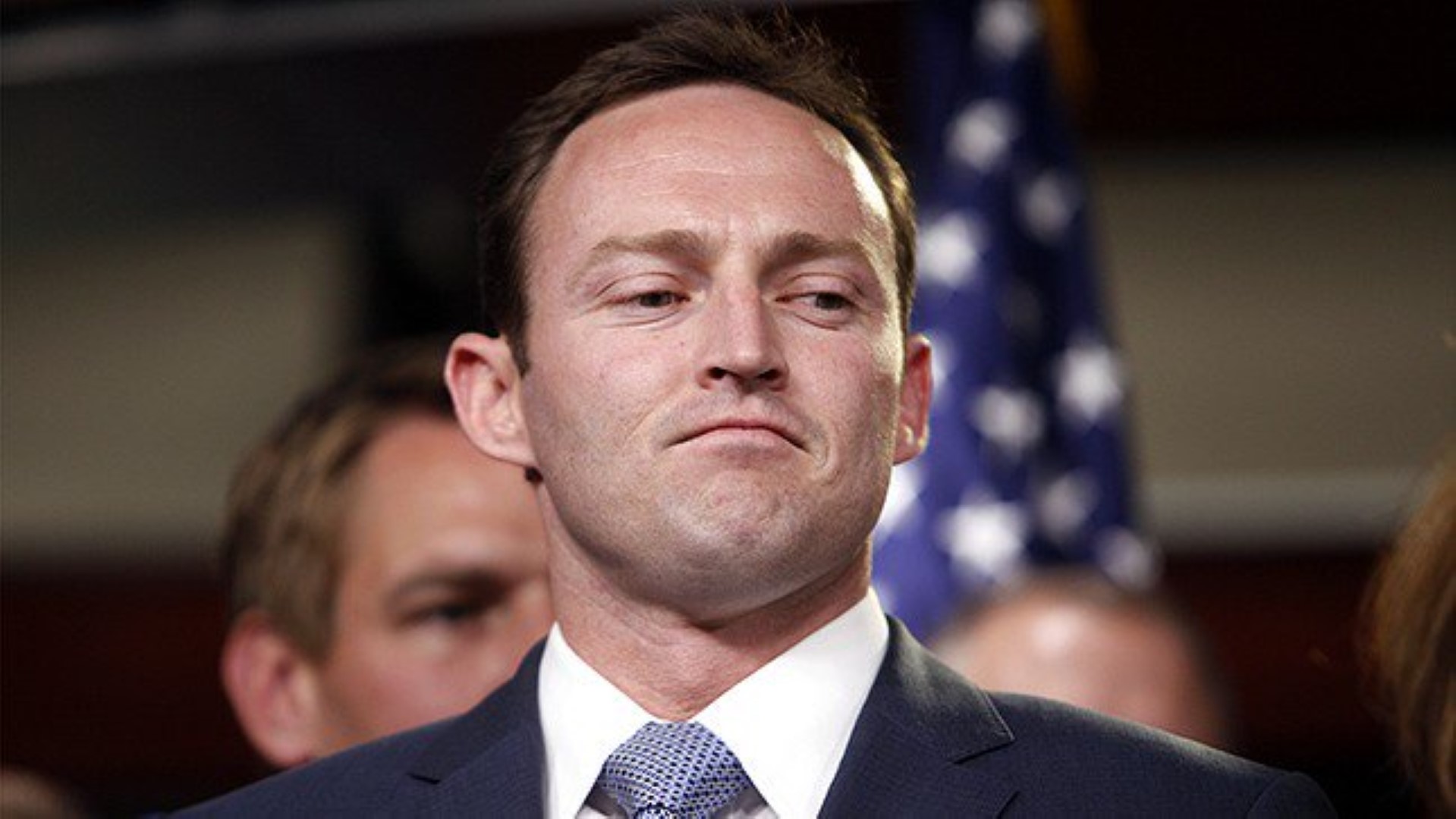 In an abrupt move, the Democratic Senatorial Campaign Committee delayed its first week of television ads in Florida's Senate race, originally scheduled for later this month. Ads supporting Democrat Patrick Murphy were initially supposed to run Sept. 20-26.
According to a top Republican super-PAC, we now know why.
Citing a report from the Columbus Dispatch, the Senate Leadership Fund — a group tied to Senate Majority Leader Mitch McConnell — points to a private meeting between DSCC Executive Director Tom Lopach and a Washington D.C.-based trade association, during which he outlined eight top targeted Senate races.
DSCC will be turning its attention to Indiana, Illinois, Wisconsin, New Hampshire, Pennsylvania, Nevada, Missouri, and North Carolina. With wins in Illinois, Wisconsin, Pennsylvania, Nevada, and New Hampshire Democrats would be all but assured to take control of the Senate.
Two battleground states did not make the list — Ohio and Florida.
In Ohio, the reason was clear, at least in the eyes of the GOP. According to a new Quinnipiac University poll, Republican U.S. Sen. Rob Portman has widened his lead to 11 points in his re-election bid against former Democratic Gov. Ted Strickland. Support for Portman with likely voters has reached 51 percent; Strickland received 40 percent. Last month, Portman's lead was only 9 points.
A source told the Dispatch that Strickland's only path to victory is a "wave" of voters giving a strong win for Democratic presidential nominee Hillary Clinton.
As for Florida, Republicans call the change in strategy a sign of weakening support for Murphy against GOP U.S. Sen. Marco Rubio.
DSCC officials insist that the Florida race remains competitive, however, and is still a contest Democrats can win. Recent internal polls reported by the Miami Herald show a virtual tie between Murphy and Rubio, despite other polling — as well as the Real Clear Politics average — showing Rubio leading by nearly six points.
"This spending is simply being moved to come later in the election to backload our current Florida buy," a DSCC official told the Herald.
Nevertheless, pulling back on advertising to run spots closer to Election Day could make the Florida race a bit more challenging, particularly against a well-known incumbent. On Sept. 8, Larry Sabado, of the University of Virginia's Center for Politics, slightly improved Rubio's chances for re-election by moving the Florida Senate race from "tossup" to "leans Republican."