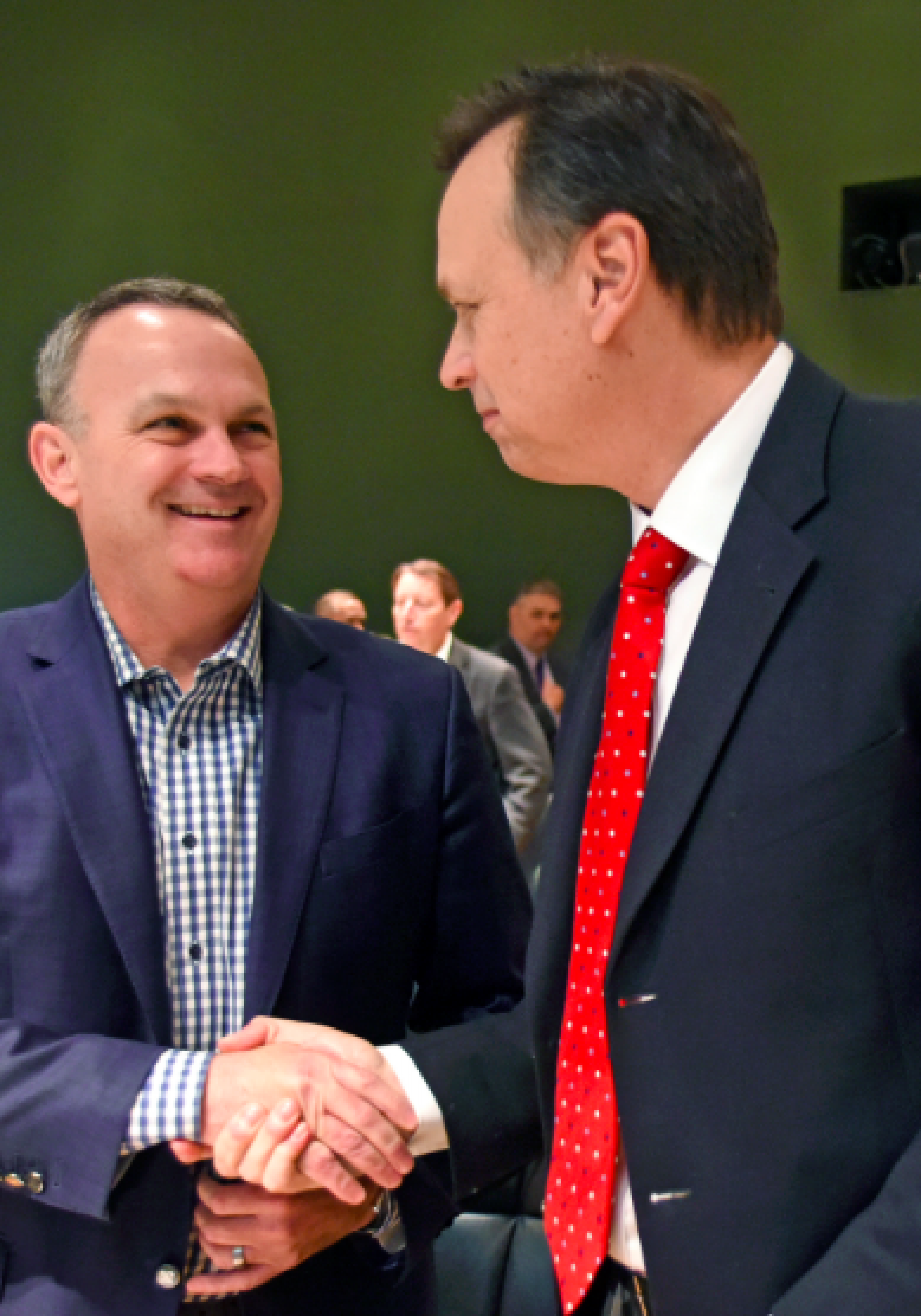 Florida is likely to basically break even next year in terms of its state budget, lawmakers heard Monday.
The Joint Legislative Budget Commission met in the Capitol to hear the latest financial outlook for 2017-18: Present income and outgo estimates leave Florida with a relatively scant $7.5 million left over out of about $32.2 billion in available revenue.
The current year's budget is roughly $82 billion, for example, after Gov. Rick Scott vetoed a total of $256 million in spending. Roughly two-thirds of the yearly budget goes toward health care and education.
After the meeting, Republican lawmakers stressed the state didn't have a revenue shortage, it had a spending problem, painting a picture of government profligacy.
But, since the GOP has controlled the Legislature for nearly two decades, it's a picture they're prominently featured in.
House Speaker-designate Richard Corcoran said education and health care spending won't be immune to cuts next year.
"If you're asking me, do I think we are misspending or wasting money, or not getting an efficient return from money that's spent on 70 percent of our budget, the answer is yes," he said. "Every single government person comes up here and spends money like a teenager in the mall for the first time with a credit card. We've got to start cutting up the credit card."
But first on the chopping block, Corcoran suggested, was Enterprise Florida (EFI), the state's public-private economic development organization. It got $23.5 million for operations, marketing and other initiatives in the 2016-17 state budget.
"Spending money on economic development is a bad idea," the Land O' Lakes Republican said. Lawmakers this year did reject Scott's request for a $250 million incentives fund to be administered by Enterprise Florida.
When asked whether the organization needed to be dissolved, he said: "I think that's definitely a discussion that's going to take place this coming session.
"But you have to understand, over the last umpteen (years), EFI has been in the acquisition of power," he quickly added. "There's lots that has been put into EFI that doesn't belong in EFI that probably still has a function that the state would want to keep."
"Enterprise Florida is committed to ensuring every Floridian has access to a quality job," spokesman Mike Grissom said in an email. "We will continue to work until we have accomplished that goal."
Corcoran, who was House Appropriations chair the last two sessions, said "unequivocally, there are tons of things in the budget that need to be cut, should be cut, and will be cut." He didn't offer specific proposals.
State Sen. Tom Lee, the Brandon Republican who chaired the Senate Appropriations committee, cautioned that the numbers were preliminary and could change.
Chief legislative economist Amy Baker, however, earlier told the panel the current forecast "could be the good news" and later outlooks "may not be this good."
"It's very clear … spending levels in this Legislature are just not sustainable," said Lee, who will be succeeded as Senate budget chief by Jack Latvala, a Clearwater Republican.
"We are, by every economic metric, growing and growing very well … unemployment is down, there's wage growth, sales tax is up … we're just struggling to balance our spending with those revenue streams," Lee said.