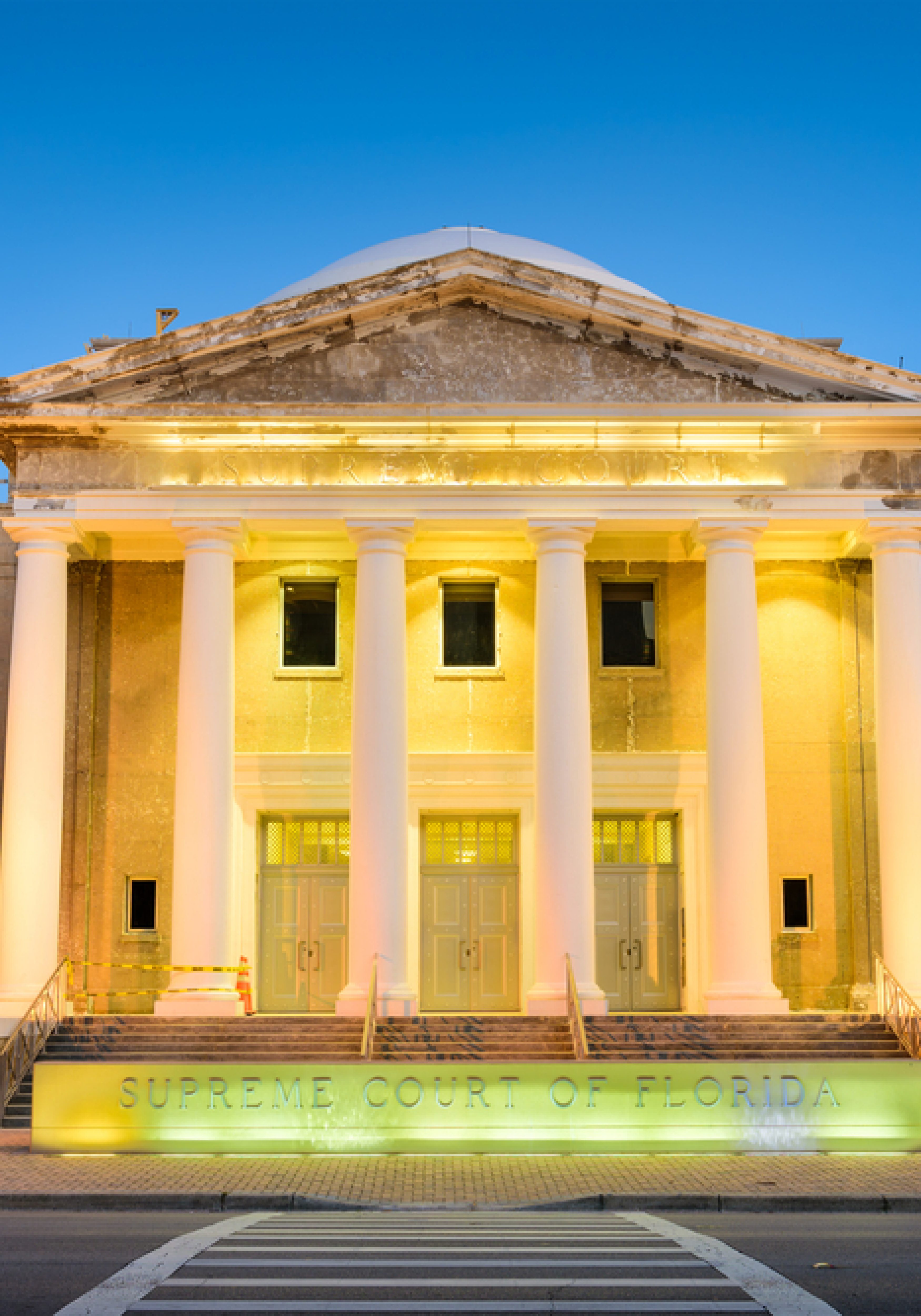 Florida Supreme Court Justice James Perry announced Monday he is stepping down Dec. 30, which will give Gov. Rick Scott his first opportunity to begin reshaping a court that has frustrated Republicans on issues ranging from political maps to protecting doctors from lawsuits.
Perry, 72, is forced to leave the court because he's reached the mandatory retirement age. Scott will almost certainly appoint a more conservative justice to replace him, though he didn't give details about what he will look for in a justice.
"What I do is try to find the candidate that I believe will uphold the law and be humble in the process," said Scott, who repeated several times that he wants a justice to "uphold our existing laws."
Republicans have seen the current court throw out several priorities in recent years, including caps on medical malpractice lawsuit awards, caps on lawyer fees in worker's compensation cases, an effort to protect developers from lawsuits, and congressional and state Senate political maps approved by the GOP-dominated Legislature.
The court also told Scott he overstepped his boundaries by ordering state agencies to freeze rulemaking and submit planned regulations to his office for review and approval, and earlier this year it put a 24-hour waiting period for abortions on hold while it reviews the law.
"I'm pleased that a conservative governor is in a position to be able to move the court more toward the right," said Republican Sen. Rob Bradley of Fleming Island. "We've seen some activist decisions over the past three years that are very concerning to many of us in the Legislature."
Perry was appointed by then-Gov. Charlie Crist to the state Supreme Court in 2009. He was the fourth black justice appointed to the court.
Florida law requires that justices retire once they turn 70, although they can serve out their term if that birthday falls in the last three years of their six-year term.
Scott must choose an appointee from a list provided to him by the Supreme Court Judicial Nominating Commission, but Scott appoints a majority of the nine-member commission and has stocked it with conservatives, including a former Republican Party of Florida lawyer, a woman who is a veteran of several Republican political campaigns, two lobbyists with strong GOP ties and Jesse Panuccio, who served as Scott's general counsel and ran the Department of Economic Opportunity as Scott's appointee.
Incoming Senate Democratic Leader Oscar Braynon said he will take a wait and see approach to Scott's pick and hope for the best.
"Even if something is not good for me, the law is the law is the law is the law. He has the right to do that," Braynon said. "We've seen his appointments before. We probably know what kind of appointment he's going to go for."
Republicans have made it clear they're not happy with the court. Four years ago, the state Republican Party actively tried to get three justices voted off the bench, calling them "extreme" and "too liberal."
And two years ago, Republican lawmakers asked voters to pass a constitutional amendment that would have given Scott the right to appoint three justices who will retire on the same day Scott's successor is sworn in, rather than allow the incoming governor appointment their replacements. The measure failed.
Republished with permission of the Associated Press.