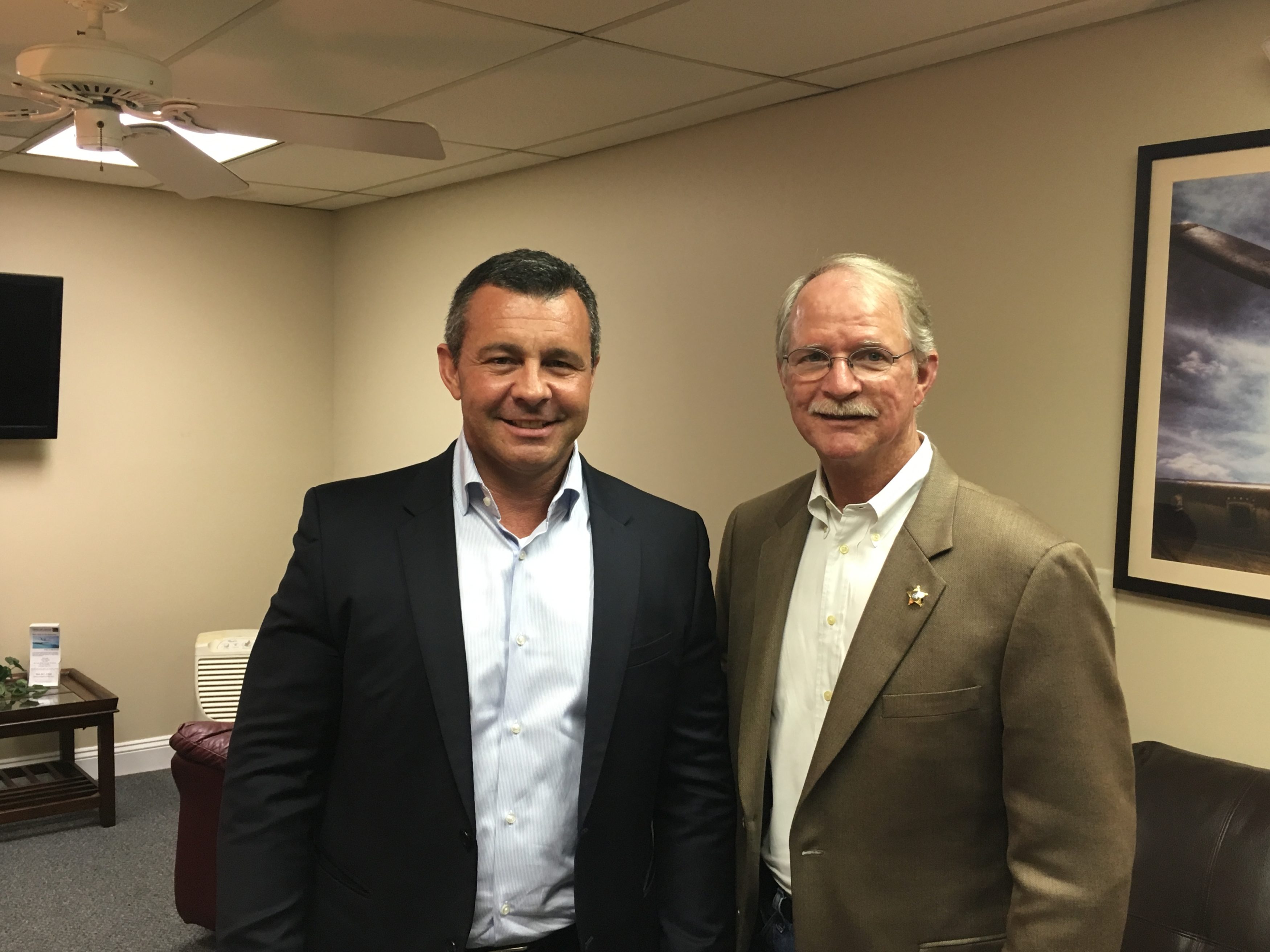 Todd Wilcox is lending a helping hand to a few of his fellow Republicans.
The Orlando Republican has given nearly $10,000 to federal candidates in recent weeks.
Wilcox, who ended his bid for U.S. Senate earlier this spring, has given $2,000 to Republican John Rutherford, who is running in Florida's 4th Congressional District. Rutherford will face Democrat David Bruderly in November.
He has also given $2,000 to Donald Trump's campaign and Rep. Carlos Curbelo's re-election campaign. He is also expected to make similar contributions to Sen. Marco Rubio and Brian Mast, a combat veteran running in Florida's 18th Congressional District.
Wilcox ended his U.S. Senate bid in June, after Rubio announced he was running for re-election. In a statement at the time, Wilcox threw his support behind Rubio.
"We've traveled different paths, but I respect his grasp of the challenges we face and I appreciate the reality that he, the incumbent, is best positioned to defeat either Patrick Murphy or Alan Grayson in November," he said in a June statement before Murphy won the Democratic nomination. "We cannot allow either of these liberal Democrats to carry on the disastrous policies of the Obama administration — Floridians deserve better."
Federal campaign records show Wilcox raised more than $1.5 million — $1 million of which he loaned to his campaign — through June 30. He had $688,472 cash-on-hand at the end of June. "Restore American Leadership," the political committee backing Wilcox, raised $14,800 as of Aug. 30. It had $4,081 cash-on-hand at the end of June.