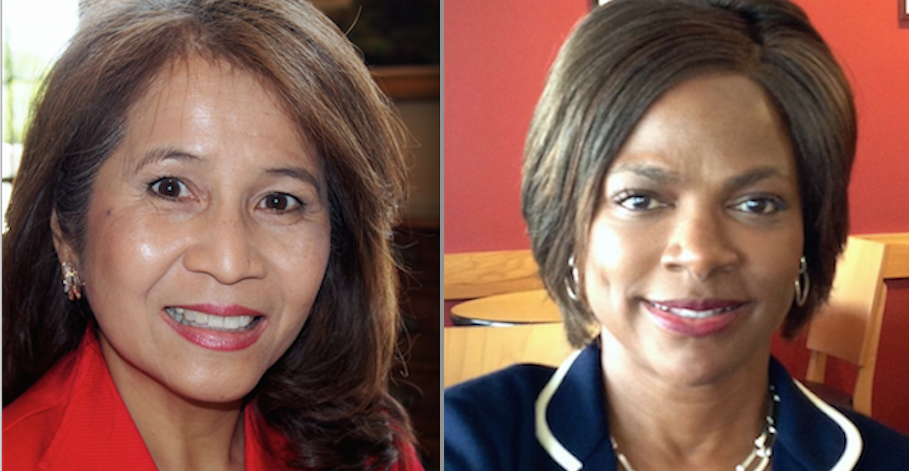 Citing a mixup with a former campaign accountant, Republican congressional candidate Thuy Lowe has failed to file a personal financial disclosure statement for her campaign against Democrat Val Demings in Florida's 10th Congressional District.
Lowe told FloridaPolitics.com the statement was completed and would be filed late Friday afternoon. However it has not been posted by the Clerk of the House of Representatives. She said there had been a misunderstanding on her campaign, and an assumption that the statement — required by federal law, generally within 30 days of a candidate's candidacy — had already been properly filed.
Demings filed a fairly simple personal financial disclosure statement with few investments or outside incomes.
Demings, the former Orlando police chief, listed assets, chiefly deferred compensation and several hundred thousand dollars in a bank account, totaling somewhere between $366,000 and $815,000. She listed no liabilities.
She also listed her only income as her city of Orlando pension, which, after 27 years on the police force and a retirement as chief, amounted to $125,000 last year. She did not list income, assets or liabilities of her husband, Orange County Sheriff Jerry Demings.
Lowe, a retired businesswoman, previously ran in 2014, in Florida's 5th Congressional District, when that district included much of the territory CD 10 now covers. In that race she filed a financial disclosure, which, like Demings, listed few assets, liabilities, or incomes.
CD 10 covers western Orange County.
That 2014 disclosure listed assets, primarily a mutual fund and a 401K retirement account, a home mortgage on her Sunbury house, and no income.