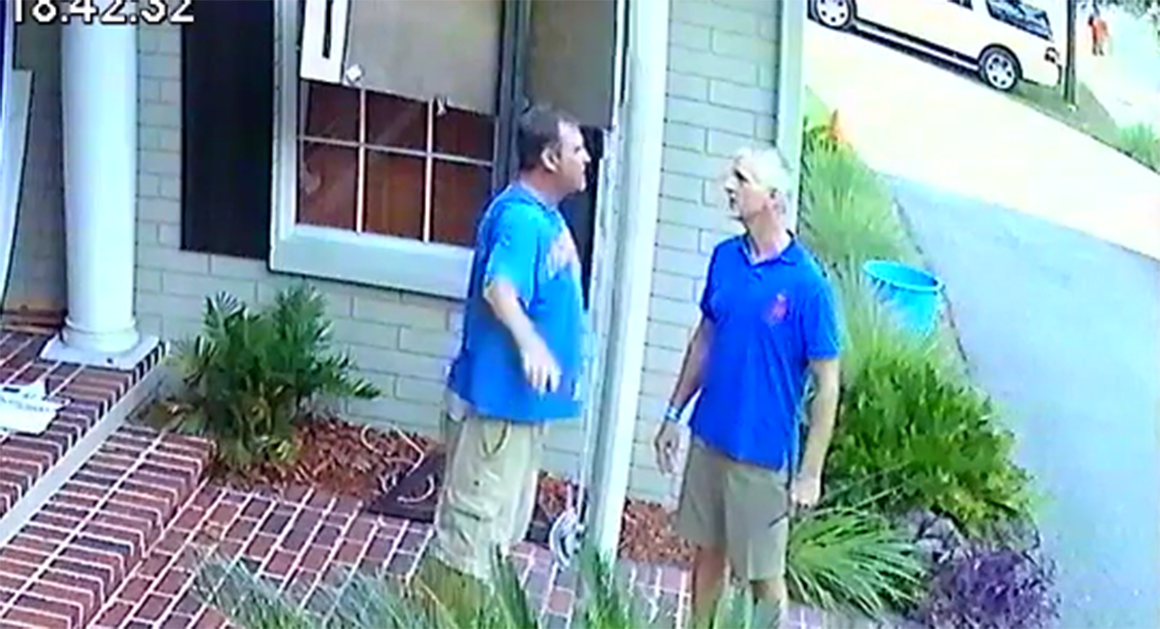 State Rep. Keith Perry found himself in the middle of a maelström this week after a video emerged showing the Gainesville Republican striking a man during a dispute over campaign yard signs.
But the circumstances around the video suggest deeper motives might be at play.
If you've seen the 30-minute clip, released by the Gainesville Police Department Wednesday, you know it consists of three things: the guy, identified as Norman Leppla, pushing Perry; Leppla allegedly spitting in Perry's face; Perry reacting by pushing him away.
By Monday, reports were that Leppla had made multiple attempts to withdraw his complaint.
As for the GPD, they appear to have acted a manner best described as "unorthodox." And, to be honest, their actions seem more than a little politically motivated.
For example, after replying they couldn't speak publicly about an ongoing investigation, GPD officials did just that — saying they believe Perry should face charges of simple battery.
(Keep in mind, it was said with full knowledge of what was shown the video, but without ever getting Perry's side to the story.)
That alone raises several questions.
Why was the video released when it was? Why was the case quickly sent to the state attorney, even though the GPD was well aware Leppla was trying to withdraw his complaint?
AND … why did all of this take six days, with no one from GPD or the state attorney's office ever contacting Perry directly?
Perry never received a single call from anyone.
In the initial report, GPD claimed they were unable to find Perry Saturday. What attempt did they make? Perry was home at the time.
No call. No visit to his house. Nada.
Is the GPD trying to tell us they didn't know how to contact a sitting member of the Florida House of Representatives — a prominent public figure — for six whole days?
Leppla formally withdrew his complaint Thursday.
One important detail: Many of the decision-makers in this process have either endorsed or given checks to Rod Smith, Perry's Democratic opponent for the Senate District 8 seat, which POLITICO Florida describes as a "tossup."
None of this should be seen as an attempt at absolving Perry for his role in the shoving match. He has accepted responsibility and apologized.
However, what happened in the days following the incident demands examination, both in a thoughtful manner and through a political perspective.
And after that, taking account of the questionable circumstances surrounding Perry's kerfuffle, perhaps now would be a good time to call BS.