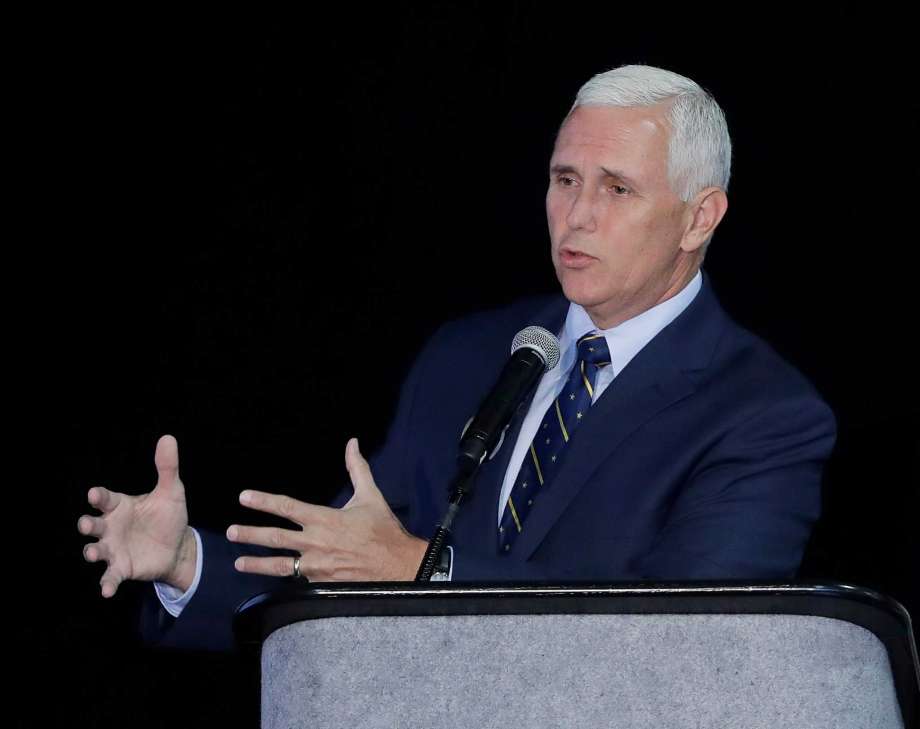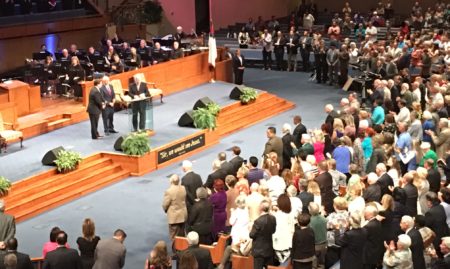 On Sunday morning, GOP VP nominee Mike Pence addressed the congregation at Jacksonville's First Baptist Church.
The downtown church has been a political institution for decades in Jacksonville, and is pushing the socially conservative agenda one might expect from a mainline Baptist church in the Sunbelt.
Pence's most interesting comments, beyond a discussion of his personal testimony, included a response to the explosions in the New York area on Saturday night, and his own reaction to 9/11, as well as a reference to "precious moments" with Donald Trump.
Pence described himself as "troubled in heart by the events that took place in New York," yet "thankful in our hearts for no loss of life."
Beyond the discussion of the terror events of the current news cycle, Pence was prompted to give his response to Sept. 11, 2001.
The 9/11 attacks happened, Pence asserted, during his first year in Congress.
Despite the 15-year interval, "the memories of that day seem like 15 minutes ago," Pence said.
He was in his office across from the Capitol when he heard about the aircrafts hitting the World Trade Center, and then when he heard the Pentagon had been hit, he took action, immediately thinking that moving out of the building was a good idea.
But first, Pence said, "I stopped for a quick prayer."
"I told the staff to move away," Pence continued, "but I thought it was time to report for duty."
Pence described "mud brown columns of smoke" in the sky, visible from the Pentagon, as "low-flying planes" patrolled the skies.
And he thought of a verse: The Lord will surround in perfect peace the man who trusts in him.
That gave Pence "peace in the midst of pandemonium," with "God's grace extended not only to our little family but to the nation."
Despite what seemed to be an open invitation from the pastor to give a campaign speech, Pence demurred from "electioneering" for the most part.
He did note his ticket's commitment to the "sanctity of life," and said that on that and other issues, "the choice in this election couldn't be more clear."
Pence also offered reassurances to the faithful that Donald Trump was one of them, describing his running mate as having been "raised in a family of faith."
"He and I have had some precious moments," Pence related of Trump, including Trump asking his running mate recently to pray with him.
Pence quoted Trump as saying, as the two went their separate ways, "can we have a prayer?"
Pence received a standing ovation after his remarks.