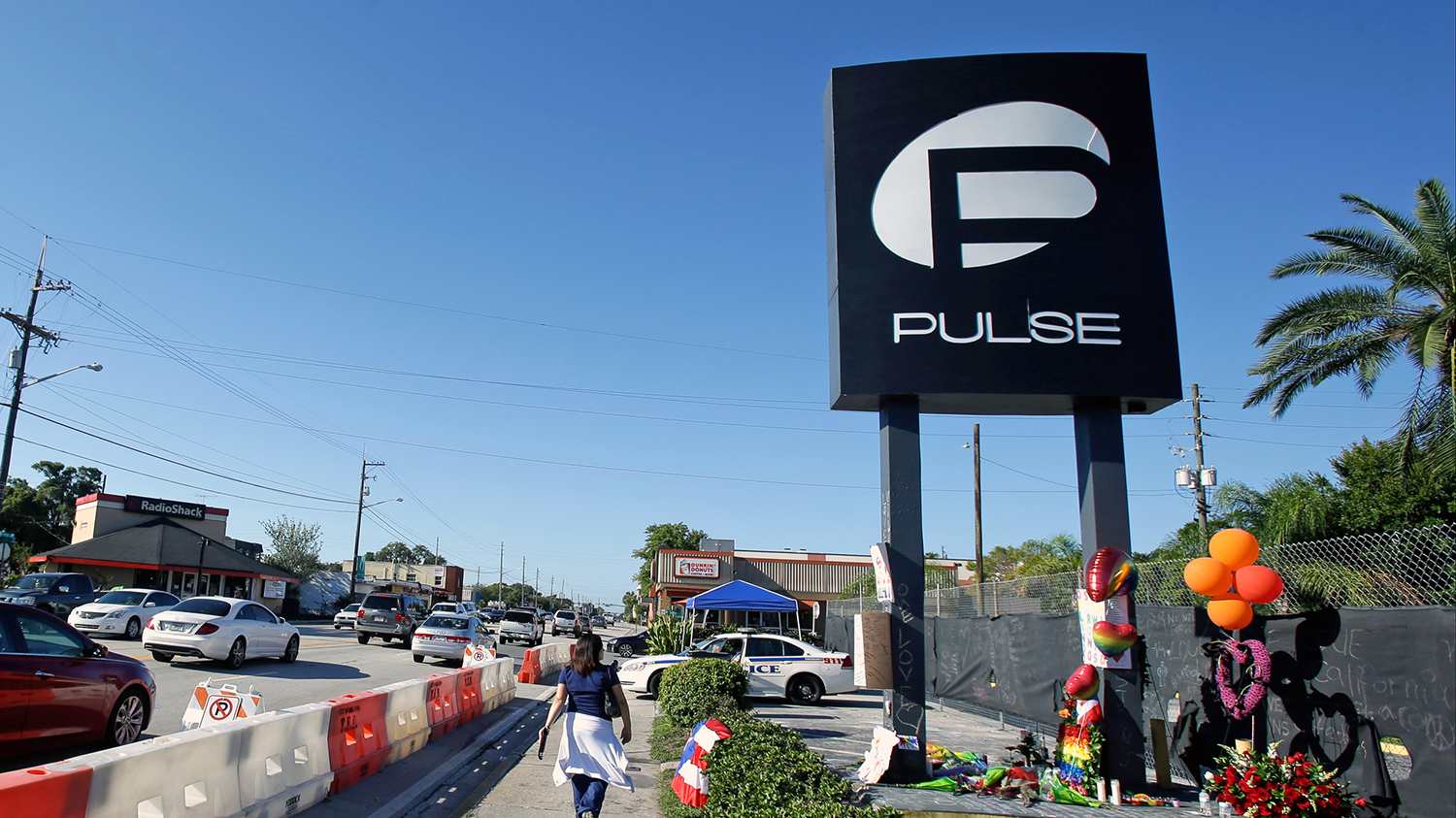 Fifteen years ago this month, on Sept. 11, 2001, our nation suffered the deadliest terrorist attack on U.S. soil when al-Qaida hijacked four airplanes and murdered thousands of innocent people.
Three months ago, Orlando became a new ground zero when a radical Islamic terrorist opened fire inside Pulse nightclub, and Floridians witnessed firsthand the deadliest terrorist attack on U.S. soil since 9/11.
Recovering from such a terrible event presents many challenges. The immediate emergency response must be swift because lives hang in the balance. The perpetrator and anyone who helped him must be brought to justice. Families and communities must heal and receive the assistance they need.
Lessons big and small are learned, and public officials have a responsibility to listen, learn and improve the government's response.
As my office and I worked closely with survivors and families of the victims, the City of Orlando and federal agencies, we identified at least three areas where government could do more, better, and faster.
These areas of concern include: The Federal Bureau of Investigation's policy on intake forms filled out by individuals in the immediate aftermath of a terrorist attack; financial challenges faced by survivors with student loans; and potential shortcomings in how the federal government provides security grants to cities.
FBI intake forms provided to survivors after the Orlando attack contained both the FBI and City of Orlando logos, as well as a long list of services. City officials and most of the nearly 1,000 applicants believed filling out these forms would be enough to coordinate resources for the victims and affected families.
However, only later did the FBI inform the city that it would not share copies of the intake forms, leaving local officials with no way of obtaining information regarding the victims' needs. This resulted in unnecessary confusion and delays in people receiving the assistance they requested.
This was a classic case of government bureaucracy creating problems that shouldn't exist. I personally discussed this matter with FBI Director James Comey, and outlined for him a series of specific solutions the FBI can implement to resolve any ongoing problems in Orlando, and to change its policy going forward so that this problem never happens again.
A second issue my office identified while assisting one Pulse attack survivor whose injuries made it difficult for him to pay his student loans on time. Initially, this young man worried his injuries could prevent him from pursuing his career, and thought about requesting full loan forgiveness. But as a testament to his resilience and determination, he decided to continue on his path.
Instead of loan forgiveness, he's simply seeking a delay of when his payments become due.
Unfortunately, current law does not automatically recognize an extraordinary situation like this.
I am committed to making sure this young man and anyone else in a similar situation receives the help they deserve. For this reason, I am introducing legislation granting the U.S. Department of Education the authority to provide automatic federal student loan deferments to any survivor of a terrorist attack.
The third area of reform I've identified relates to the federal government's Urban Area Security Initiative (UASI) grant program and, specifically, the funding formula used to conduct risk assessments for cities.
Orlando's law enforcement officials raised concerns that the existing formula did not properly assess Orlando's level of risk because it does not adequately consider the high volume of non-resident travelers in the city on any given day. They contend this undercounting shortchanged the city in terms of resources it could have had to better prepare and respond to the attack.
This is why I am calling on the Government Accountability Office (GAO) to conduct an independent audit of the program's funding formula, and assess what needs to be done to make sure popular tourist cities like Orlando are evaluated properly.
All of these reforms will make a real difference in the lives of Floridians. But Washington has failed to make progress on the most important lesson learned in the wake of the Pulse attack: we need to do more to prevent potential terrorists from inflicting death and destruction on a grand scale.
Earlier this summer, I voted for several measures that would protect citizens' Second Amendment rights while making it tougher for terrorists to buy guns, and improve the way law enforcement agencies share information and track potential terrorists. Last week, I introduced my own legislation that would have alerted the FBI and law enforcement when the Orlando terrorist tried to buy a gun, and allowed them to stop the purchase and arrest him.
Predictably, those who do not support the entire Bill of Rights in our Constitution attacked my proposal. That kind of politics-first, knee-jerk response is what keeps getting in the way of progress, but it won't deter me from working toward a real solution that will make Floridians safer.
Every time our nation has experienced terrorism up close over the last 15 years, we have united together to remember the fallen and stand with their families. Our thoughts, prayers and solidarity, however, must always turn to critical analysis, and finding consensus on commonsense reforms going forward.
It is my hope these three issues I've identified are fixed immediately, so that some good results from the tragedy in Orlando, and others do not experience the same challenges and pain in the future.