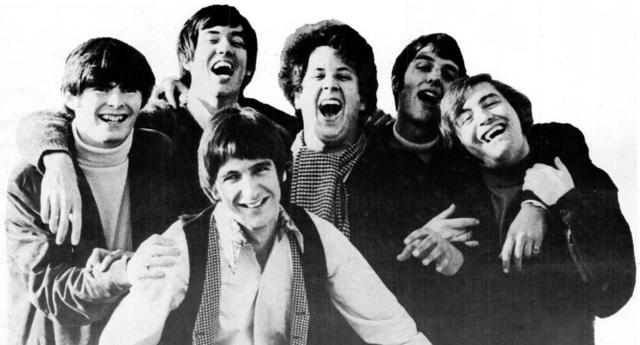 The musicians behind the hits "Happy Together" and "Elenore" say they have an "exclusive Florida common law copyright" to their music, entitling them to get paid for their old rock 'n' roll.
Lawyers for Howard Kaylan and Mark Volman, original members of the 1960s band The Turtles and later known as Flo & Eddie, filed their first brief this week in a three-year-old class-action suit.
The 11th U.S. Circuit Court of Appeals sent the matter to the Florida Supreme Court in June, asking the justices to weigh in on questions of state law. "Common law" means based upon judicial decisions.
Kaylan and Volman have filed suit in California, New York and Florida against Sirius XM. A federal judge in Florida already has sided with the satellite radio company, however, and granted a summary judgment in its favor.
If the musicians eventually win, not only Sirius XM, but internet music service Pandora, and many others "would owe damages not only to (them), but potentially all other owners of pre-1972 sound recordings," according to Nova Southeastern University copyright officer Stephen Carlisle.

That includes "every recording ever made by The Beatles, The Doors, Jimi Hendrix and Janis Joplin, not to mention Glenn Miller and Tommy Dorsey … Throw in the fact that these channels operate 24 hours a day, seven days a week, … (then) damages in the multiple millions of dollars is a forgone conclusion," Carlisle added.
Sirius XM had stopped paying artists to play their music recorded before 1972; federal copyright protection is only available for recordings made after Feb. 15, 1972. Musicians now seek a way to keep getting paid through a patchwork of state protections.
In the brief, lawyers argue that a "common law copyright in a recorded performance and in the uses of that recorded performance after (its) first sale … was fully restored and has remained in effect in Florida since 1977."
It adds: "…there is no Florida statute exempting broadcasters from civil liability for public performance of a sound recording without permission."
But another issue has been that common law copyright protection ends on "publication," or as soon as an artist sells even one record.
"Copyrights in sound recordings, which post-date copyrights in written work by nearly 400 years and do not share a history of statutory regulation, are not forfeited by the sale of a record," according to the brief.
Attorneys for Sirius XM may next file a response to the brief. Meantime, the musicians' lawyers filed a request for oral argument in the case, which has not yet been ruled on.