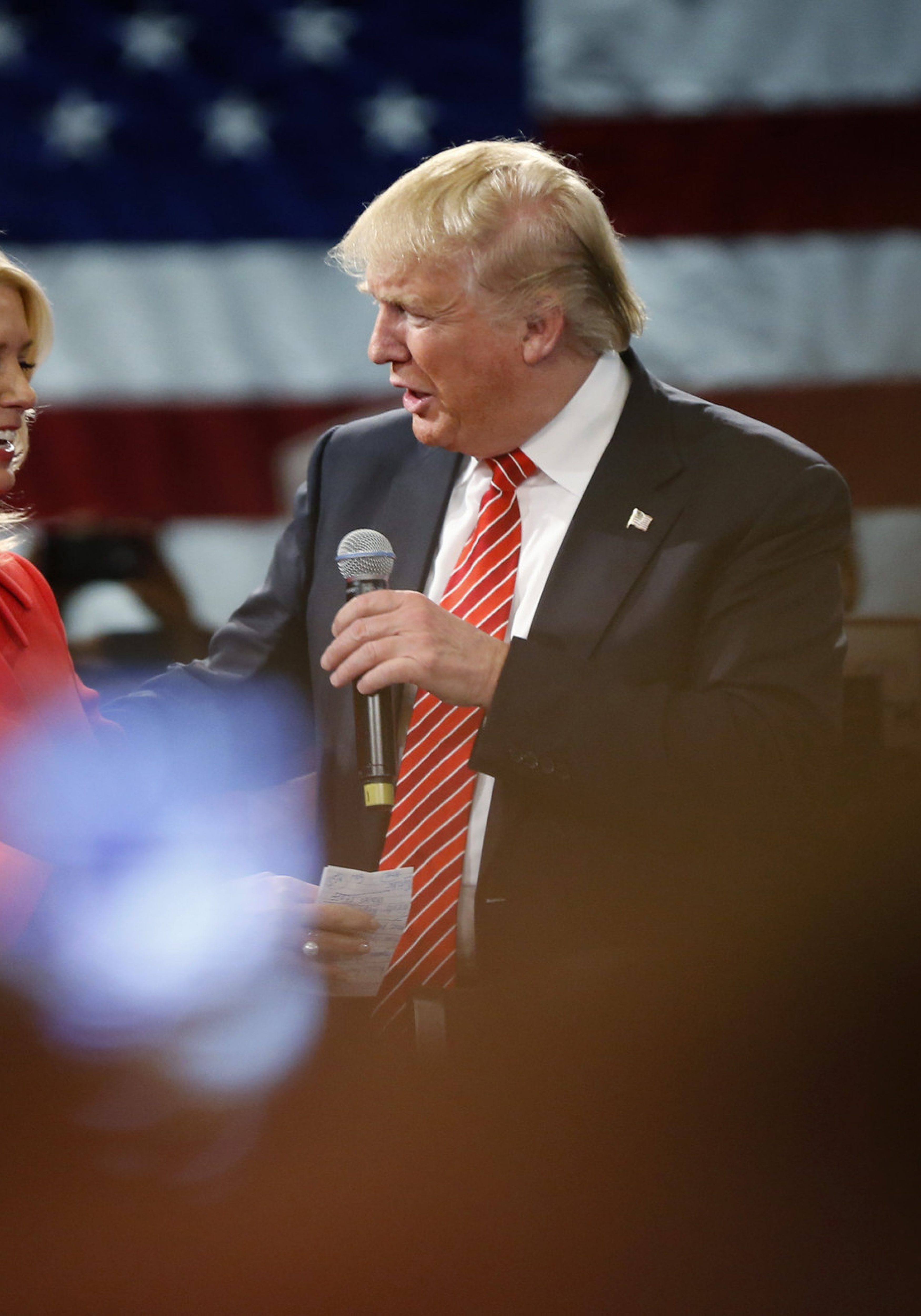 For the second time in a week, Florida Democrats blasted the campaign donation Donald Trump's foundation made to Florida Attorney General Pam Bondi's committee.
This time, it was Dan Gelber saying Wednesday he knows of no prosecutor who would do what she did.
Gelber is a former federal prosecutor and a former Democratic member of the Florida House and Senate, who lost the 2010 election to Bondi in the attorney general's race.
He said it's conceivable that she was unaware, as she had said, of discussions in her office to investigate Trump's Trump University in Florida when her independent political committee accepted a $25,000 check from the Donald Trump Foundation.
But she should have given the money back as soon as she learned of the allegations against the Trump Foundation, Gelber added.
Gelber joined Democratic U.S. Reps. Lois Frankel and Ted Deutch Wednesday in a telephone news conference organized by the Democratic National Committee. In addition to the Trump-Bondi matter, they discussed new revelations published by The Washington Post that the Trump Foundation also paid lawsuit settlements and court-ordered fines levied against Trump himself. If true, those, like the Bondi check, could be violations of federal and state law, Gelber said.
In the Bondi-Trump matter, while the Florida attorney general's office was discussing consumer complaints alleging fraud by Trump University, and an investigation launched by the New York attorney general, the Donald J. Trump Foundation sent a $25,000 check to the And Justice For All, a now-closed electioneering communications organization. Around the time that check arrived, Bondi's office decided not to investigate Trump University or join the New York case. She also decided to keep the money. On Tuesday she defended it as unrelated and appropriate.
"I would never trade any campaign donation — that's absurd — for some type of favor to anyone," Bondi told reporters.
Gelber said other prosecutors would have given the money back as soon as there was the appearance of a favor.
"You know for a prosecutor to make that sort of decision with a $25,000 check in their pocket is utterly unacceptable," said Gelber, who, as a federal prosecutor in the 1980s and 90s focused on public corruption cases. "Pam has said she didn't know any of this … Even if you take her at her word, that she didn't know, the moment she found out she should have given the money back.
"More importantly," Gelber added, "Trump knew exactly what he was doing. He knew precisely what he was doing. He knew exactly why he was sending that check over."
Deutch and Frankel focused more on Trump, especially on more recent allegations raised by The Washington Post.
"This is a foundation, a charity, that is funded by other people's money," Deutch said. "The Donald Trump Foundation is not even Donald Trump's money, yet he is using it to pay a fine, to settle a lawsuit. It is illegal."
The trio have called for federal or state investigations. Deutch and Frankel did so last week. Yet Gelber conceded that if there were a federal investigation, it likely would not be revealed before or have any effect on the Nov. 8 election. He said such investigations typically take more than 50 or 60 days to gear up, and that the U.S. Department of Justice is hesitant to announce such investigations on the eve of an election.
That seemed to irritate Deutch, he called for immediate action.