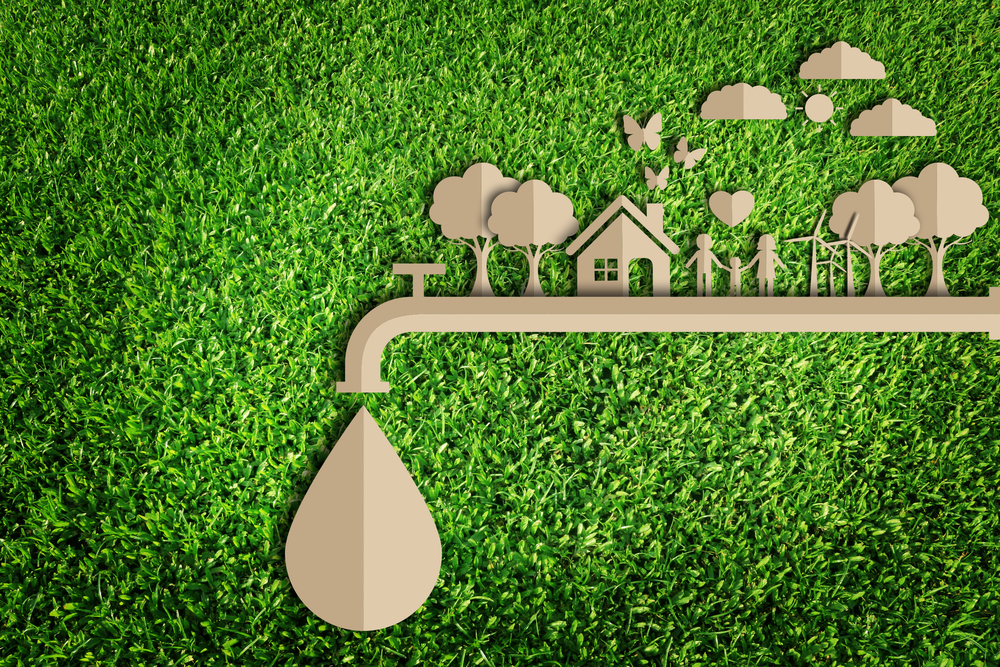 Sunburn — The morning read of what's hot in Florida politics.
By Peter Schorsch, Phil Ammann, Jenna Buzzacco-Foerster, Mitch Perry and Jim Rosica.
WATER, WATER EVERYWHERE…
… But how to keep it clean?
Florida's water woes will be at the center of Associated Industries of Florida's two-day Florida Water Forum, which kicks off today. The annual event brings together policy leaders from across the state to discuss on-going water issues, and this year water quality will once again be a hot topic.
The 2016 forum comes as state, local and business leaders grappled with the effects of discharges from Lake Okeechobee. The discharges began earlier this year after a wetter than normal January, and have been blamed for toxic algae blooms that clogged waterways and temporarily closed South Florida beaches.
But those discharges are believed to be just one piece in the puzzle. Stormwater run-off and septic tanks could also play a role in algae blooms. And state lawmakers have preparing to tackle all of those issues — from buying land to setting aside money to help residents switch from septic tanks.
Expect some of Florida's top water experts to weigh in on those issues during a panel on Florida's water quality challenges. Herschel Vinyard, the former head of the Florida Department of Environmental Protection and an environmental attorney at Foley & Lardner, is scheduled to moderate the panel. He'll be joined by Drew Bartlett, a deputy secretary at the Florida Department of Environmental Protection; Rich Budell with the Florida Agribusiness Council; and Brian Lapointe, a research professor at Florida Atlantic University's Harbor Branch Oceanographic Institute.
The panel, according to AIF, is meant to provide Floridians with "an unbiased look at the science behind the challenges."
Water quality challenges won't be the only issue attendees will get to dive into during the two-day forum. Sen. Kelli Stargel is scheduled to moderate a panel on reclaimed water; while Jimmy Patronis, a former state representative and a member of the Florida Public Service Commission, will moderate a panel on the "energy/water nexus."
Breakout sessions focused on North Florida, Central Florida and South Florida are also on the agenda. Those panels will be moderated by Reps. Halsey Beshears, Neil Combee, and Ben Albritton.
The forum will also feature panels on Amendment 1 and a look at some of the emerging issues when it comes to water. Attendees are also expected to get a peek into the 2017 water and environmental budget from Sen. Jack Latvala; and House Speaker Steve Crisafulli will be honored for his work over the years.
AIF's 2016 Florida Water Forum kicks off at 1 p.m. at the Loews Royal Pacific Resort at Universal Orlando.
***Today's SUNBURN is brought to you by Bright House Networks for Business, your trusted provider of industry leading communications and networking services for any size business — from startup to enterprise, and everything in between. We offer a full portfolio of products and services, including Business Phone and cloud-based Hosted Voice, Business Internet at speeds up to 350 Mbps to fiber-based Dedicated Internet Access, several tiers of high-quality HD Video programming, and an array of advanced cloud and managed IT services. Our solutions are customized to fit your business, your budget and your industry. We own, manage and maintain our network, which means we are 100% accountable; and we're locally based, which allows us to be immediately responsive to our customers. Find out why so many businesses in your area trust their communications needs to Bright House Networks. Learn more.***
GWEN GRAHAM: FDEP AT FAULT FOR NOT TELLING PUBLIC ABOUT SPILL via Christopher O'Donnell of the Tampa Bay Times – In a letter to DEP Secretary Jonathan Steverson … Graham, who is considering a run for governor in 2018, said she was extremely disappointed with that response. "Their excuse for inaction – that they weren't legally required to do so – is appalling," she wrote. "It's an excuse we should expect from a special interest group – not from a group whose only interest should be protecting Florida's environment and citizens." Graham is also calling on the agency to use all means available to protect Florida families and the environment from a potential health crisis. "The DEP should warn Florida families of potential contamination before they're drinking toxic water, not after it's been contaminated," she said. In response … Gov. Scott's Communications Director Jackie Schutz said the governor has directed the DEP to expedite their investigation of the spill and asked the Florida Department of Health to work with DEP to ensure drinking water is safe. "We will continue to expedite this process until all questions are answered," Schutz said in a statement. "We encourage lawmakers and others to make decisions on this issue based on facts and not on their own political interests,"
ENVIRONMENTAL GROUP TARGETS DANA YOUNG IN WAKE OF SINKHOLE INCIDENT via Mitch Perry of Florida Politics – A day after an official with Mosaic Fertilizer expressed regret for sitting on information for weeks about contamination leaking into the Floridan Aquifer without informing the general public … an environmental group is attempting to connect Republican state Representative Young to the phosphate giant. Florida Conservation Voters … says that Mosaic's lack of immediate response follows a trend "where special interests pollute at will while everyday Floridians pay the price." And they say that happens because state lawmakers don't hold them accountable, referring to lawmakers like Young, who has represented Hillsborough County in Florida's House District 60 since 2010. Young is currently running for the state Senate District 18 seat against Democrat Bob Buesing, who FCV has already endorsed. In addition to the campaign contributions that Young has received from Mosaic and the Florida Phosphate Council, the group also refers in its press release to a fundraiser in South Tampa co-hosted by Mosaic's Vice President of Public Affairs December. "Rep. Dana Young's environmental record is as dirty as her campaign contributions," said Jonathan Webber, deputy director of Florida Conservation Voters. "Her cozy relationship with big polluters like Mosaic shows how out of touch she is with the everyday needs of Tampa's working families."
— "Darren Soto calls for swift FDEP action after toxic waste spill into aquifer" via Larry Griffin of Orlando Rising
— "DEP takes aim at media's coverage of Mosaic sinkhole story" via Florida Politics
RICK SCOTT ORDERS DEP TO INVESTIGATE SEWAGE DISCHARGE IN ST. PETERSBURG via Allison Nielsen of the Sunshine State News – St. Petersburg officials have said it will take more than two years to correct the wastewater problems, which resulted after the city dumped 150 million gallons of wastewater into Tampa Bay after Hurricane Hermine … Scott directed the Florida Department of Health to begin additional testing at this site. The DOH will monitor the water quality and conduct sampling at 14 beaches which includes nine in Pinellas County and five in Hillsborough County … Scott said: "Today, I spoke with Nick Wiley, Executive Director of the Florida Fish and Wildlife Conservation Commission, and requested that they provide assistance to DEP if necessary during its investigation. I want to thank Representative Kathleen Peters, Senator Jeffery Brandes and Senator Jack Latvala who have been focused on this issue and I look forward to reviewing DEP's findings."
— "Rick Kriseman accuses governor of playing politics with the sewage issue" via Anne Lindbergh of Florida Politics
— "Rick Kriseman suspends two city directors in wake of sewer tangle" via Anne Lindbergh of Florida Politics
— "David Jolly offers protection to whistleblowers on St. Pete sewer spill" via Florida Politics
BILL NELSON SECONDS SCOTT'S CALL FOR HERMINE DISASTER DECLARATION via Florida Politics – "I am writing to urge that you approve the State of Florida's request for a major disaster declaration related to Hurricane Hermine as soon as possible," Nelson wrote in a letter to President Obama … "The eye of Hurricane Hermine made landfall on Sept. 2, 2016, in northern Florida, but the impacts of the storm affected many counties across the state, including flash flooding far down the western coast of Florida," Nelson said. "State and local government officials have led a concerted effort to help their communities recover, but federal assistance is needed. A major disaster declaration from you would provide vital resources to bolster Florida's response and recovery." Scott wrote his own letter to Obama … noting that Hermine left $36 million in damage in the state. A presidential disaster declaration would provide federal resources to support recovery efforts, both in individual assistance for families and public assistance to state agencies and local governments. Thirty-eight counties have declared local state emergencies, 39 opened emergency operations centers and 34 opened shelters, Scott said. "During the preceding 12 months, the state of Florida experienced repeated emergencies that required the development of significant state resources," he wrote. "Individually these incidents may not have overwhelmed the ability of the State of Florida to respond. Cumulatively, however, these emergencies significantly impacted the state's capability to provide financial support following Hurricane Hermine." U.S. Rep. Gwen Graham, a Democrat whose district includes Tallahassee, also supported a federal disaster declaration.
DEAL AIMS TO PROTECT MACDILL, BUT DOES IT GO FAR ENOUGH? via Jeremy Wallace of the Tampa Bay Times – The state will spend $1.3 million to protect MacDill Air Force Base from residential growth encroaching on it, but the land acquisition is leaving state officials frustrated that they couldn't do more to block plans for a potential hotel that could threaten the base's future. Gov. Scott and the Florida Cabinet agreed to the land purchase … because it would bar residential development over 25.2 acres owned by Florida Rock & Tank Lines next to MacDill. But enthusiasm over that deal soured when state officials learned from MacDill officials that Florida Rock will continue to have the right to build a hotel or motel on nearly 15 acres on the property's north end, a proximity they deem too close to airfields. That hotel or motel would be in "accident potential zone" and would be "incompatible" with the base's needs, Col. Pat Miller of the 6th Mission Support Group at MacDill told Scott and the Cabinet before the Tuesday vote. Cabinet members expressed alarm over the state's inability to prevent a motel that could hinder base operations in the future. "I have reticence that we were unable to negotiate away a future hotel at the end of a runway," Florida Agriculture Commissioner Adam Putnam said. "I'm not sure why it's such a hot idea anyway."
WITH SUPPORT FROM FEDS, SCOTT AND CABINET AGREE TO RELEASE MOB INFORMANT via Steve Bousquet of the Tampa Bay Times – The four Republican statewide elected officials commuted the sentence of Kevin Bonner, who's serving a 24-year sentence at an undisclosed state prison and is in the federal witness protection program. Three federal prosecutors — U.S. Attorney A. Lee Bentley III in Tampa, U.S. Attorney Preet Bharara in New York and former U.S. Attorney Loretta Lynch of New York, now the U.S. Attorney General — all sent letters to Scott supporting Bonner's release. Assistant U.S. Attorney Jay Trezevant and retired Tampa FBI agent Charlotte Braziel urged the state to set Bonner free and put him on probation as a reward for extensive cooperation that they said helped solve a number of "cold case" murders. "This is an exceptional case," Braziel testified. "Mr. Trezevant and I have never sought clemency for any witness. Mr. Bonner was an exceptional witness. He earned this … Without Mr. Bonner, we would not have been able to disband an organized crime network that operated in Florida, New York, New Jersey and Pennsylvania." Trezevant said Bonner's grand jury and trial testimony in Tampa a decade ago led to convictions of two Gambino crime figures, Ronnie "One-Arm" Trucchio and John Alite, who had fled to Brazil. Bonner testified that Alite was Gotti's "right-hand man" in the late 1980s and early 1990s. Bonner's volunteer attorney, Carter Andersen, read part of a letter from Bonner to state officials in which he described "guilt and frustration" for his victims, even though he said none was physically harmed.
SCOTT NAMES NEW INTERIM SECRETARY OF AHCA via Christine Sexton of POLITICO Florida  – Justin Senior, the deputy secretary for the division of Medicaid, will serve as interim secretary of the Agency for Health Care Administration effective Oct. 3, the governor's office announced … Senior has headed the Medicaid office since 2011 and has been with the agency since 2007. Senior, an attorney, serves on the board of directors of the National Association of Medicaid Directors. The announcement comes after … AHCA Secretary Liz Dudek was "encouraged to retire" after working for the state for 40 years, half of that at AHCA. Her retirement comes after a discovery earlier this year that Medicaid HMOs were underpaid $377.5 million due to a coding error. Although the error occurred at the outset of the program, the error wasn't detected until earlier this year. The underpayments totaled nearly $191 million in fiscal year 2015-16, more than $180 million in 2014-15 and about $6.5 million in 2013-14. The agency reimbursed the health plans the $180 million from 2015-16 … However, it needs legislative authority to reimburse the plans for the underpayment from previous years, which AHCA has committed to pursuing in the upcoming session.
SCOTT APPOINTS PINELLAS MAN TO LEAD DEPARTMENT OF ELDER AFFAIRS via Jeremy Wallace of the Tampa Bay Times – Five months after Scott could not get the rest of the Florida Cabinet to agree to appoint Palm Harbor resident Jeffrey Bragg the state's insurance commissioner, Scott has found him a new post leading the Department of Elder Affairs. Scott … appointed Bragg to replace Sam Verghese who announced he is leaving the agency to "pursue opportunities in the private sector." Verghese was originally appointed to Elder Affairs in December 2014. Bragg's appointment is effective Friday. Verghese is the second agency head to resign … Earlier in the day Scott announced Liz Dudek, the head of the Agency for Health Care Administration, was retiring. Bragg re-emerges in state government after a weekslong political battle Scott led in the spring to try to get him appointed insurance commissioner. Bragg, 67, ran the nation's terrorism risk insurance program from 2003 until his retirement in 2014. In the early 1980s, he worked under the Reagan Administration, serving in the Federal Emergency "He's an accomplished professional," Scott said in April after he failed a second time in getting Bragg appointed to Insurance Commissioner. "His tremendous subject matter and operational knowledge of the insurance industry make him an undeniable fit." Scott again praised Bragg … but this time for his management skills. Management Agency where he was the administrator for the national flood insurance program.
SCOTT ASSIGNS SPECIAL PROSECUTOR IN CASE INVOLVING KEITH PERRY via Jenna Buzzacco-Foerster of Florida Politics – Scott issued an executive order … assigning a special prosecutor to the case. The decision … comes about a week after the victim withdrew his complaint with Gainesville police. According to police reports, Perry struck a man on the side of his face after a dispute over a yard sign. Surveillance video released by the Gainesville Police Department showed Perry and a man, identified by police as 46-year-old Norman Leppla, were involved in a verbal disagreement before the incident. Surveillance video also showed Leppla bumping Perry … Perry apologized for the incident, and Leppla withdrew his complaint on Sept. 15. According to the executive order, State Attorney William Cervone notified Scott of the compliant, and informed him it involved a member of the Florida House and a state Senate candidate. Cervone also informed Scott that he has "publicly endorsed Representative Perry's opponent in the upcoming election." In order to "avoid a conflict of interest or any appearance of impropriety," Cervone "voluntarily disqualified himself" and requested Scott appoint another State Attorney. Scott assigned R.J. Larizza, the State Attorney for the 7th Judicial Circuit, to the case. The assignment, according to the executive order, is good for one year.
ASSIGNMENT EDITORS: Gov. Scott will hold a press conference at 10 a.m. at the Moffitt Cancer Center, 12902 Magnolia Drive in Tampa. Scott is set to make an announcement about future cancer research and care in Florida.
MORNING MUST-READ: FLORIDA COULD HAVE 33 MILLION RESIDENTS BY 2070 via Mike Schneider of The Associated Press –  The percentage of the state that is developed could jump from less than 20 percent to 33 percent, according to a new study … Florida's population would expand by 15 million people from 2010 to 2070 if growth trends continue, according to the study conducted by the University of Florida's GeoPlan Center for the smart-growth advocacy group, 1000 Friends of Florida, and the Florida Department of Agriculture & Consumer Services. The number of acres of developed land would jump from 6.4 million to 11.6 million during that same period, the study concluded. The study proposes managing the growth by focusing on higher population density, filling in empty spaces in urban areas rather than building outside urban areas and adding more conservation lands to the state. Under these alternative growth recommendations, the amount of developed land would only increase to 9.7 million acres. Although Florida's predicted population growth is slightly smaller than it was a decade ago, the study's authors said the 15 million additional residents will affect Florida's quality of life and environment as almost 5 million more acres is used to build neighborhoods, office complexes and school campuses.
***PRIDE Enterprises trains eligible inmates in real-world job skills and assists their transition into the job market upon completion of their sentences. PRIDE Enterprises uses inmates in vocational work programs in real factories, instead of classrooms, to produce real products that meet the quality demands of real customers. PRIDE offers inmates third-party certified vocational training that has market value to potential employers. Visit www.pride-enterprises.org to see how PRIDE Enterprises positively impacts people.***
DONALD TRUMP FORCES LAGGED HILLARY CLINTON IN AUGUST MONEY RACE via Isaac Arnsdorf and Ken Vogel of POLITICO – The Trump campaign, two supportive super PACs and the [RNC] pulled in a combined $70 million, relying largely on small donors, during the tumultuous month of August … By contrast, the Clinton campaign, an allied super PAC and the [RNC], leaning heavily on major donors, raised … $112 million in August.
CLINTON CAMPAIGN RACED THROUGH $50 MILLION LAST MONTH via Julie Bykowicz and Chad Day of The Associated Press –  Clinton spent $645,000 more a day than … Trump last month, but even with her $50 million campaign outlay, she has not been able to pull away from him in the race for the White House. Clinton's campaign had its most expensive month to date in August, eclipsing its previous monthly high by more than $12 million. And combined, Clinton and the national Democratic Party paid out $78 million in August, while Trump and the [RNC] spent about $47 million.
EARLY BALLOTS: CLINTON SEES STRENGTH IN NC BUT LAGS IN IOWA via the Associated Press – Seven weeks before Election Day, the earliest numbers from advance voting for president show initial strength for Hillary Clinton in swing state North Carolina, good news for Donald Trump in battleground Iowa and a record number of requests for ballots in Ohio.
PRESIDENTIAL TV AD SPENDING IN FLORIDA HITS $47 MILLION, MOST FROM HILLARY CLINTON via Alex Leary of the Tampa Bay Times – Clinton and allies have spent $37.7 million on TV ads in Florida so far, blowing past the $9.2 million from Donald Trump and supporters, including the super PAC led by Gov. Scott … First ballots for presidential election in Florida already in the mail … Yet the race is a dead heat. The Real Clear Politics average, which incorporates yesterday's Monmouth poll, shows Clinton with 45 percent of the vote and Trump with 45 percent. A great deal of Clinton's air time, $17 million, has come from Priorities USA Action. That figure is through the end of this month. Florida represents three of the top 10 advertising markets in the country. From NBC News' First Read:  1. Orlando-Daytona Beach-Melbourne, FL: $16,653,930 … 2. Tampa-St. Petersburg-Sarasota, FL: $14,482,778 … 3. Cleveland-Akron, OH: $10,979,405 … 4. Las Vegas, NV: $9,194,734 …  8. West Palm Beach-Ft. Pierce, FL: $6,641,842.
CLINTON PRAISES ORLANDO AT RALLY via Steven Lemongello of the Orlando Sentinel – "Orlando has been through a lot this year," Clinton told the audience of about 400 at the Frontline Outreach Center west of downtown. "You showed the world what Orlando is made of: strength, love and kindness. This is something we could all use more of right now." Clinton touched upon the recent fatal shootings by police of African-American men in Tulsa, Oklahoma, and Charlotte, the latest in a series across the country in the past few months. "There is still much we don't know about what happened in both incidents," she said. 'But we do know that we have two more names to add to the list of African-American killed by police officers. … It's unbearable. And it needs to become intolerable."
— "Hillary Clinton: deaths of unarmed Blacks 'unbearable' and 'intolerable'" via Scott Powers of Orlando Rising
DEMOCRATS RENEW CALL FOR FEDERAL PROBE OF PAM BONDI, TRUMP CONNECTION via John Kennedy of the Palm Beach Post – "I don't know a prosecutor who would do what she did," said Dan Gelber, a former Miami-Dade County legislator who ran against Bondi in 2010, in a conference call organized by the Democratic National Committee. U.S. Rep. Ted Deutch … who is among Democratic members of the House Judiciary Committee calling for a Justice Department probe of the donation, said Bondi's response "really only raised more questions." Florida was one of the biggest markets for Trump University courses which, Deutch said, "were little more than a sham" … "There's a lot that federal investigators need to look at here," Deutch said, citing the timing of the New York lawsuit and Bondi asking Trump for a campaign contribution. U.S. Rep. Lois Frankel …  also turned the attack toward Trump. "He knew. And as he has clearly stated, he gives money to politicians so they can do his bidding," Frankel said.
FOX NEWS WANTS TO HOST A FLORIDA U.S. SENATE DEBATE via Kristen Clark of the Miami Herald – Fox News Channel wants to host a televised U.S. Senate debate between Republican Marco Rubio and his Democratic challenger, Patrick Murphy — a recognition of how high-profile Florida's contest remains. A date for the potential debate, which would be moderated by anchor Chris Wallace, hasn't been determined. (Wallace is also hosting the third and final presidential debate Oct. 19.) Rubio's campaign accepted the invitation, but it's unlikely Murphy's will. Fox News is known for catering to a conservative audience, and Murphy's campaign, meanwhile, is holding steadfast to its list of three debates and a candidate forum that the Jupiter congressman has agreed to attend. Murphy and Rubio have mutually agreed to only two debates so far, although Rubio is pushing for six. Their campaigns continue to criticize each other for avoiding more chances to debate.
NRSC LAUNCHES SPANISH LANGUAGE AD ATTACKING PATRICK MURPHY — The National Republican Senatorial Committee launched a Spanish language ad taking a swipe at Murphy. The committee is once again focusing on Murphy's resume, and reports is not a certified public accountant in Florida or a small business owner. "With no actual accomplishments of his own, the most impressive thing Patrick Murphy has done in his life is build a political career on a mountain of lies," said Greg Blair, a spokesman for the NRSC. "Murphy just can't be trusted to be honest with voters. His trouble with the truth disqualifies him from serving Florida families in the Senate." The ad is part of significant Florida ad buy, and began airing Wednesday on Spanish language stations in Tampa and Orlando markets.
DEMOCRAT POLL SHOWS STEPHANIE MURPHY VIRTUALLY TIED WITH JOHN MICA via Martin Comas of the Orlando Sentinel – The poll shows Mica leading Murphy 48 percent to 45 percent. That basically puts Murphy in a virtual tie with the long-term congressman, when the poll's 4.9 percent margin of error is taken into account. Democrats touted the poll results, pointing out that Murphy – a former national security specialist at the U.S. Department of Defense – trailed by 18 points in an August poll. "It's clear that voters in Florida's 7th District are not only rejecting Donald Trump, but also John Mica for his willingness to enthusiastically put his party before country and support his reckless, dangerous nominee for president," said Christie Stephenson of the Democratic Congressional Campaign Committee in Washington D.C. in a press release regarding the poll results. The poll was conducted by Global Strategy Group and Lester & Associates between Sept. 13 and Sept. 15. Alan Byrd, Mica's campaign spokesman, dismissed the results as a biased survey.
SAVE THE DATE: Majority Leader Bill Galvano, joined by Florida Citrus Mutual, Florida Cow PAC, Florida Farm PAC, Florida Fruit & Vegetable Association, FNGLA PAC, Southeast Milk, Inc. and Tree PAC are holding a joint fundraising event Wednesday, Sept. 28, for Senate candidates Greg Steube (SD 23), Dana Young (SD 19) and Kelli Stargel (SD 22). Event begins 6 p.m. at the Blackbeard's Ranch, 15800 Coker Coley Road in Myakka city. Refreshments and hors d'oeuvres will be served. Information or RSVP with Sam Ard at [email protected] and Brody Enwright at [email protected].
FLA. DEMOCRATIC POLL: AMID CORRUPTION ISSUES, DAVID RIVERA LOSING TO UNKNOWN OPPONENT via Marc Caputo of POLITICO Florida – Rivera, the scandal-plagued former congressman and state representative, is trailing an unknown former Miami-Dade police officer in his race for a Florida House seat, according to a new poll paid for by the Florida Democratic Party. Democrat Robert Asencio's 45-40 percent lead over Rivera is fueled almost entirely by negative perceptions of the Republican in Florida House District 118, where only 17 percent have a favorable impression of Rivera, while 31 percent have an unfavorable view, the poll from Anzalone Liszt Grove Research shows Rivera … is so toxic to some Republicans that Donald Trump's presidential campaign this week insisted that Rivera not use Trump's name in a field-office opening invite Saturday in Miami. In the state House district, Trump is trailing Democrat Hillary Clinton 49-43 percent – meaning the Rivera's bottom-line poll numbers are worse than Trump's in a county where the presidential nominee is expected to have a terrible showing, due in great part to a loss of Hispanic support over his hardline positions on immigration. Asencio also leads Rivera among independent no-party affiliation voters by 51-34 percent. House District 118 is no guarantee for either candidate … About 32 percent of the poll respondents were Democrats, 41 percent Republicans and the remainder independents.
ENDORSEMENT WATCH:
Scott Furman, running for Florida's 27th Congressional District, has been endorsed by State Sen. Dwight Bullard.
Bob Cortes, running for Florida House District 30, has been endorsed by Eatonville Mayor Eddie Cole.
Dennis Baxley, running for Florida Senate District 12, has been endorsed by the Florida Right to Life Political Action Committee, the state's largest pro-life political advocacy organization.
Debbie Mucarsel-Powell, running for Florida State Senate District 39, has been endorsed by EMILY's list.
RESTORATION AMENDMENT A GOOD IDEA, UNLIKELY TO PASS via Bill Cotterell of the Tallahassee Democrat – There are several good reasons Florida should automatically restore the voting rights of convicted felons after they get out of prison, and one bad reason it shouldn't do so. The Florida Supreme Court has for review the "Voter Restoration Amendment," which an organization called Floridians for a Fair Democracy is trying to put on the state's 2018 ballot. The group recently cleared the first hurdle in its petition campaign, collecting more than 70,000 voter signatures, so now Attorney General Pam Bondi will submit the amendment to the seven justices. The court doesn't rule on the merits of public initiative amendments. It confines its judicial review to whether a proposal deals with a single subject and whether the brief summary appearing on the ballot accurately informs voters what it's about. Determining that a petition's language meets the legal criteria does not mean the justices think we should adopt it. Bondi will probably brief the court in opposition to automatic restoration. She was opposed to the idea when Gov. Rick Scott and her fellow Cabinet officers reversed ex-Gov. Charlie Crist's more lenient policy nearly eight years ago. And besides, Floridians for a Fair Democracy probably doesn't have $25,000 to donate to her political committee. The long shot amendment would not apply to inmates convicted of murder or sex offenses. Those offenders would still have to wait several years after getting out, and then go through the long process of applying for their voting rights. But non-violent criminals would automatically be eligible to vote, after they complete their sentences and comply with restitution requirements or other post-release conditions.
***Host your Election Night Watch Party at the Governors Club, Tallahassee's premier business, social and political venue! Party packages are available for all budgets, with rooms for 50-450 guests. For more information or to book a celebration, contact Laura Kalinoski, Director of Catering at 850-205-0665 or [email protected]. Visit www.GovClub.com***
HOUSE PASSES VERN BUCHANAN'S BILL TO AID FLORIDA ORANGE FARMS IN THEIR BATTLE AGAINST CITRUS GREENING via Mitch Perry of Florida Politics – The bill now goes to the U.S. Senate for consideration. Buchanan's Emergency Citrus Disease Response Act will make it less costly for growers to replace trees damaged by citrus greening, an incurable bacterial disease that has infected 99 percent of Florida's commercial citrus groves … The legislation provides tax incentives for farmers who cannot afford to replace trees affected by citrus greening. Under current law, growers are allowed an immediate deduction for the cost of replanting diseased trees, but the farmer must bear the full cost. Buchanan's proposal would allow struggling farmers to use this deduction even if they bring in investors to raise capital for replanting costs, as long as the grower continues to own a major stake in the grove. It also extends this incentive to purchasers of land with diseased trees. "I am a fourth generation grower and there is not a day that passes where I do not wonder about the future of the Florida citrus industry," says Kyle Story, a citrus grower in Lake Wales, Florida. In order to pass the business on to my one-year-old son Merritt – the fifth generation – we are going to have to get more trees in the ground and that's exactly what growers across Florida will do if the tax legislation is passed." Experts project a 26 percent decline in Florida's signature orange crop for this upcoming season – the worst in over 50 years. The disease, also known as "yellow dragon disease," arrived in Florida in 2005 and has since infected 99 percent of commercial citrus groves in the state – as well as 50 percent of the groves in Texas.
FLORIDA RANKS TWELFTH WITH $6.5 BILLION IN UNFUNDED DEBT, ACCOUNTING WATCHDOG SAYS via William Patrick of Floridawatchdog.org – That $6.5 billion represents compensation and other costs from prior years that were not paid in those years, and instead are being shifted to future taxpayers. That comes out to about $1,100 per person in Florida, according to "The Financial State of the States." Not good, but good enough to rank the state 12th overall in terms of per-person unfunded debt. Among states in the red, Florida has the second-lowest total, behind Oregon's $400 person. Ten states are in the black. The 40 in the red are called "sinkhole states" by Truth in Accounting, the Chicago-based nonprofit that did the study. The debt is off-the-books even as the Legislature is required to balance the annual state budget. Truth in Accounting is crying foul. The accounting watchdog asserts that these costs should be properly accounted for and funded as they're incurred. Not doing so obscures Florida's true financial condition and exposes the public to unnecessary risks, the group says "Although taxpayer burdens may seem immaterial at the moment, they have serious consequences," said Sheila Weinberg, the fiscal nonprofit's founder and CEO.
AT&T AND DMS LAWYERS GO TO COURT OVER $300M-PLUS CONTRACT via Daniel Ducassi of POLITICO Florida – Lawyers for AT&T and the state went toe-to-toe in a Tallahassee appeals court over an agency's decision to award a contract worth more than $300 million to a subsidiary of Florida-based Harris Corporation. The seven-year contract is to build and support a new platform for the massive telecommunication infrastructure, SUNCOM, that serves state and local governments, educational institutions, libraries, and nonprofit organizations. AT&T originally won the contract in 2006, and filed a bid protest last year when the new contract was awarded to Harris subsidiary CR MSA. AT&T lawyers have argued that the Harris Corp. subsidiary did not meet the minimum qualifications required in the bid. It also says that the application was not responsive to the bid and that DMS improperly changed the specifications during the negotiation process, lowering the number of what are called "core nodes" from 10 to five. One judge on the three-judge panel questioned that line of argument, asking "isn't that the nature of negotiation?" contrasting the invitation to negotiate procurement process with a request for proposals, a different procurement process. But Peter Webster, AT&T's lawyer, argued that public entities are not allowed to make changes to mandatory specifications after all the bids have been received and opened.
DECISION ON WORKERS' COMP RATE COULD COME SOON via Health News Florida – Insurance Commissioner David Altmaier … told Gov. Scott and Cabinet members that the Office of Insurance Regulation is "very close" to being finished with reviewing the proposal. The National Council on Compensation Insurance, which makes rate filings for workers' compensation insurers, proposed the 19.6 percent hike primarily because of an April ruling by the Florida Supreme Court that said a limit on attorneys' fees in workers' compensation cases was unconstitutional. Altmaier's office held a hearing Aug. 16 on the proposal, which has drawn heavy interest from business groups, insurers, labor groups and attorneys for injured workers. The increase was proposed to take effect Oct. 1.
PERSONNEL NOTE: SHARON TROST JOINS ANFIELD CONSULTING via Florida Politics — Trost, a registered professional geologist and certified land use planner, has joined Tallahassee's Anfield Consulting public affairs firm. The firm announced the hire this week; Trost joined the team Sept. 12. "Sharon is widely recognized for her energy, tenacity, and passion when it comes to water issues," said Albert Balido, founder of Anfield Consulting—commonly referred to as "the water guys" around the Capitol. "In a year when we expect water policy and the Everglades to once again dominate much of the legislative conversation, Sharon's experience … will provide our clients with a level of expertise unrivaled in Tallahassee," he said in a statement. Here's why: Trost logged 35 years in various management and executive positions with the South Florida Water Management District, most recently including Director of Regulation. "Anfield specializes in securing funding for water issues and statewide water infrastructure and, as such, has become the go-to resource for legislators, staff, and media wanting to learn more about water issues in the state," according to the firm.
PERSONNEL NOTE: SHERRI ATWELL JOINS FEEDING FLORIDA — Sherri Atwell is joining Feeding Florida as its director of produce recovery. "Sherri Brings a wealth of experience and knowledge to our organization, which stems from her passion to work with growers in our state to reduce waste and rescue and distribute wholesome fruits and vegetables to provide hungry Floridians a consistent and nutritious food supply," said Robin Safely, the executive director of Feeding Florida, in a statement. Atwell previously served as a food recovery coordinator at the Florida Department of Agriculture, where she worked to provide fresh fruits and vegetables for children in Florida's schools. At Feeding Florida, Atwell will lead the Farmers Feeding Florida Program. The program works with farmers and packers throughout the state to rescue and distribute wholesome and cosmetically blemished produce. "I'm thrilled to join a team that allows me to combine my career with my personal passion for children and the need for access to nutritious food and nutrition education," said Atwell in a statement. "I look forward to working with Feeding Florida's statewide network of food banks, growers, and partners to make a hunger-free Florida a reality for our neighbors in need."
'HAPPY TOGETHER' MUSICIANS FILE FIRST BRIEF IN COPYRIGHT DISPUTE via Jim Rosica of Florida Politics – Lawyers for Howard Kaylan and Mark Volman, original members of the 1960s band The Turtles and later known as Flo & Eddie, filed their first brief this week in a 3-year-old class-action suit. The 11th U.S. Circuit Court of Appeals sent the matter to the Florida Supreme Court in June, asking the justices to weigh in on questions of state law. "Common law" means based upon judicial decisions. Kaylan and Volman have filed suit in California, New York and Florida against Sirius XM. A federal judge in Florida already has sided with the satellite radio company, however, and granted a summary judgment in its favor. If the musicians eventually win, not only Sirius XM, but internet music service Pandora, and many others "would owe damages not only to (them), but potentially all other owners of pre-1972 sound recordings," according to Nova Southeastern University copyright officer Stephen Carlisle. That includes "every recording ever made by The Beatles, The Doors, Jimi Hendrix and Janis Joplin, not to mention Glenn Miller and Tommy Dorsey … Throw in the fact that these channels operate 24 hours a day, seven days a week, … (then) damages in the multiple millions of dollars is a forgone conclusion," Carlisle added. Sirius XM had stopped paying artists to play their music recorded before 1972; federal copyright protection is only available for recordings made after Feb. 15, 1972. Musicians now seek a way to keep getting paid through a patchwork of state protections. In the brief, lawyers argue that a "common law copyright in a recorded performance and in the uses of that recorded performance after (its) first sale … was fully restored and has remained in effect in Florida since 1977."
HAPPY BIRTHDAY belatedly to my pal — and a great husband and dad — Chris Dudley. Celebrating today are Mario Bailey, Chris Clark, and shhhh, William Stander.