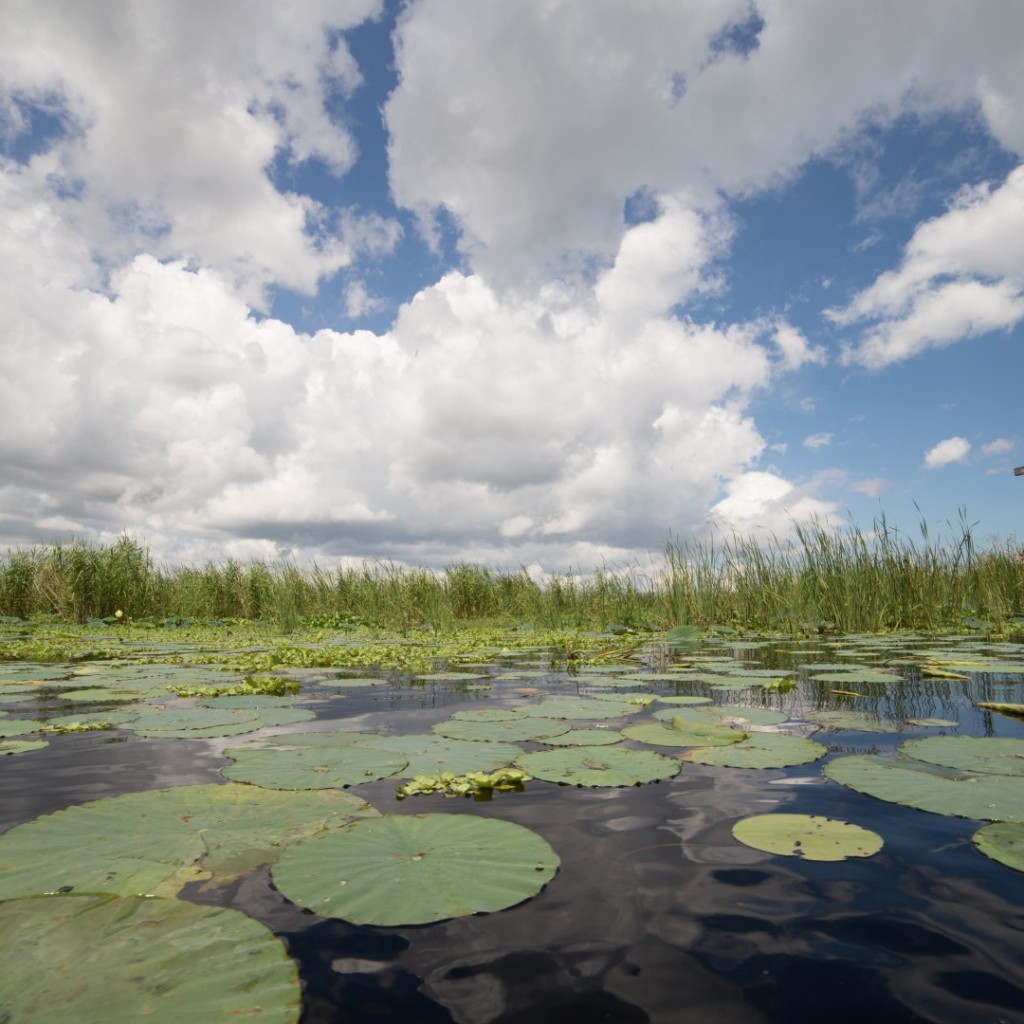 Moving residents off septic systems should be included in efforts to clean up the Indian River Lagoon, experts said Thursday.
Experts said wastewater run-off and septic systems play a role in the algae blooms that have plagued South Florida in recent years. And while it is just part of the problem, one expert said money may be better spent focusing on septic systems instead of buying land south of Lake Okeechobee.
"I don't see that buying land south of the lake is going to have a big effect in the wet season," said Brian Lapointe, a research professor with Florida Atlantic University's Harbor Beach Oceanographic Institute. "I think it's very clear that every septic tank that gets connected to sewer is going to make a measurable improvement in quality."
Lapointe made his comments during the 2016 Florida Water Forum hosted by Associated Industries of Florida. The annual event is a chance for elected officials, the business community and other policy leaders to come together to discuss ongoing water issues.
The 2016 forum comes as state and local leaders are trying to deal with the effects from Lake Okeechobee discharges. The Army Corps of Engineers began releasing water down the St. Lucie and Caloosahatchee rivers earlier this year, after a wetter than normal January.
That wet weather continued for several months, marking the "wettest dry season on record," said Rich Budell, the managing partner of Budell Water Group and the former director of the Office of Agriculture Water Policy with the Florida Department of Agriculture and Consumer Services.
The discharges have been blamed, at least in part, for toxic algae blooms that clogged waterways and temporarily closed South Florida beaches.
But a failure to invest in moving to sewer could also be part of the problem. And when posed with the question of how they would spend $1 to improve water quality in the lagoon, buying land didn't make the list.
Dealing with septic and local storm water run-of, as well as moving forward with the Comprehensive Everglades Restoration Plan, is key to addressing water quality concerns the southern part of the Indian River Lagoon, said Drew Bartlett, the deputy secretary for ecosystem restoration at the Florida Department of Environmental Protection.
Addressing wastewater is key in the northern part of the system, as will be creating a large stormwater feature in Brevard and Indian River County, said Bartlett.

Lapointe also said stakeholders need to start looking at wastewater treatment programs.
State lawmakers will likely tackle several of these issues during the 2017 legislative session.
Gov. Rick Scott in July said he would include money in his budget to help clean up the Indian River Lagoon and the Caloosahatchee River. That money, Scott said, could be used to encourage residents to switch from septic tanks.
And the Indian River Lagoon is a top priority for Senate President Designate Joe Negron, who has made cleaning up the water a top priority during his presidency. Negron, a Stuart Republican, said last month he'll push for state dollars to buy land south of Lake Okeechobee.
AIF's 2016 Florida Water Forum continues through Friday at the Loews Royal Pacific Resort at Universal Orlando.