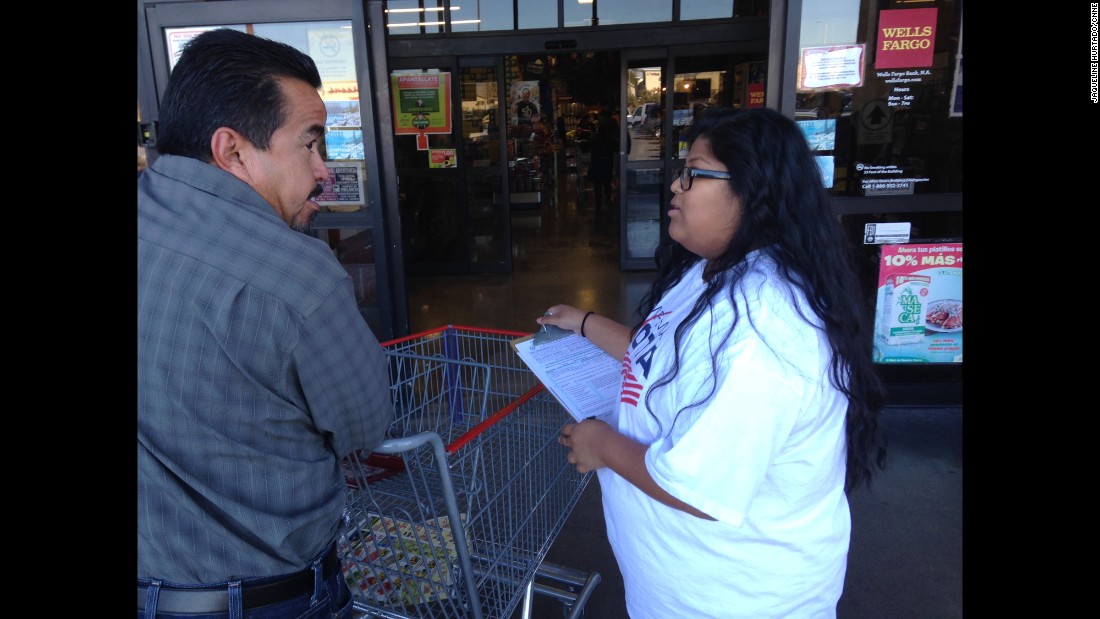 National Voter Registration Day takes place on Tuesday, and there are hundreds of events are being planned across the nation and in Florida to get people signed up in advance of the November 8 election. The deadline to register in the Sunshine State is on October 11.
Particularly focused on signing up new voters this year have been Latino advocacy groups, fired up by some of Donald Trump's provocative statements along the campaign trail. A coalition of such groups led by the Florida Immigrant Coalition will be holding events across the state Tuesday to sign up voters.
"Too many times our communities have been left forgotten by those who sought out their votes during election seasons. Now we build our electoral power to demand plans of action from our elected officials, as well as hold accountable those who only continue to oppress us." said Daniel Barajas, Executive Director of the Young American Dreamers. "This goes beyond any election day, because our work is for our children's future."
According to the most recent report from the U.S. Citizenship and Immigration Services, Florida is leading the nation in newly naturalized citizens with a spike of 54% in the past year. Nationwide, 926,189 individuals have applied to become American citizens since this time last year, a 24.8% increase.
"Our communities will not be persuaded by empty promises. We are actively reaching out  immigrant and black communities to ensure all eligible voters have our families in mind when heading to the polls this November." said Ivan Parra, South Florida Campaign Lead Coordinator.
There are now more than 1.9 million registered Hispanic voters in Florida as of last month, according to the Florida Division of Elections website.  That's out of 12.3 million voters in Florida.
Organizing teams will be present in Orange, Polk, Hillsborough, Miami Dade, Broward, Palm Beach and St. Lucie to on Tuesday to sign up new voters.
The Hillary Clinton campaign released two Spanish language television and radio ads earlier this month.  Trump has produced no such Spanish language ads – not in Florida, nor anywhere else in the U.S.