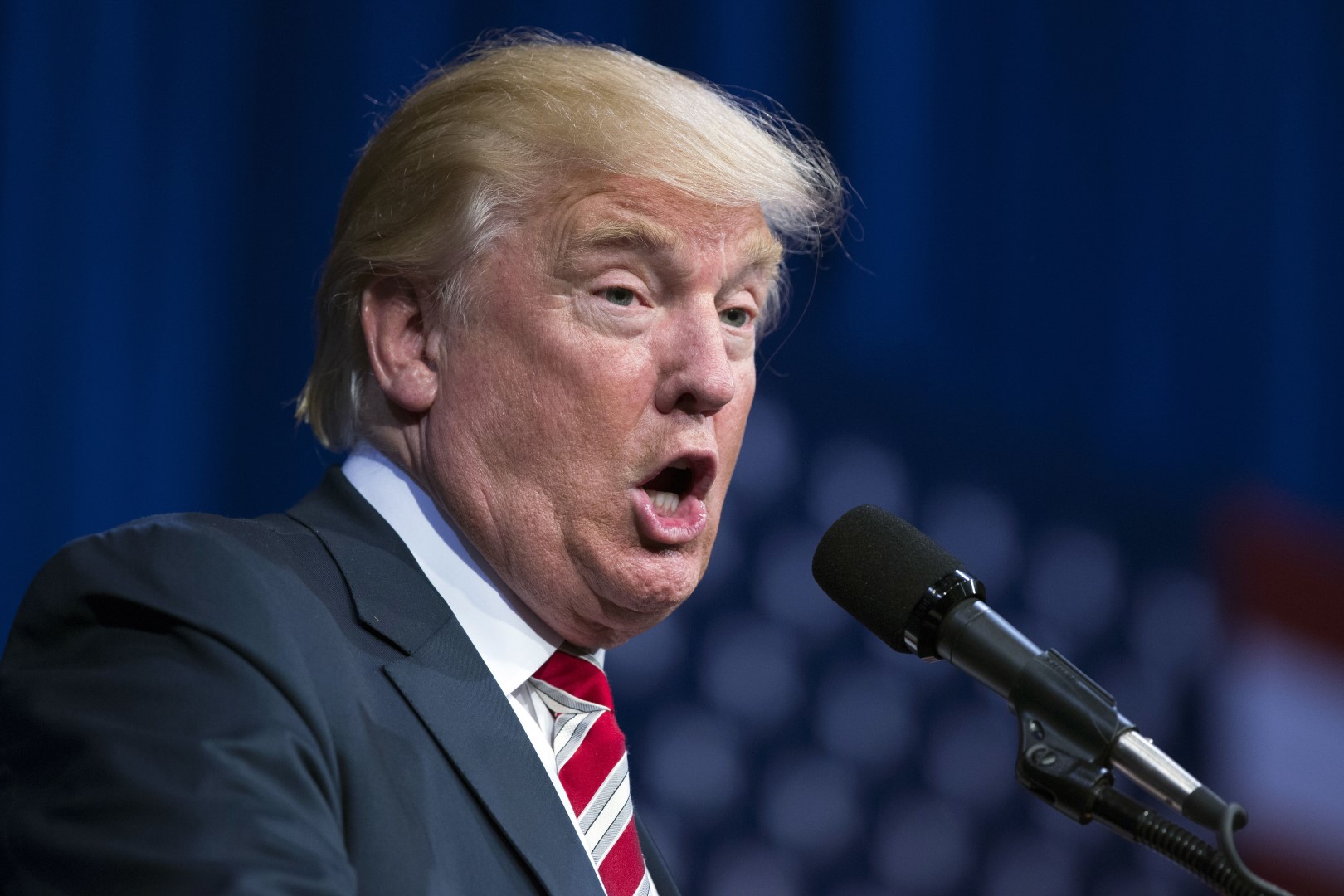 With six weeks remaining in the 2016 presidential race, Hillary Clinton and Donald Trump squared off Monday night in the first of three debates.
The spectacle reminded voters how much has changed in American politics since his virtuous dealings as a lawyer in the Illinois circuit courts in the 1850s earned Abraham Lincoln the nickname that would follow him to the White House: "Honest Abe."
In the decades since Honest Abe was on the stump, a complicit American electorate grew to tolerate political candidates who approach veracity with a certain elasticity.
Then, there's Donald Trump, for whom facts are fanciful, truth is transitional, and mendacity is a matter of course.
Just this past weekend, four major news outlets cast protocol and precedent to the wind and independently flogged PolitiFact's 2015 winner of its annual "Lie of the Year" competition for his serial falsehoods.
Yet, there again Trump stood, undaunted, denying in prime time his declarations (captured digitally for posterity) stretching and playing with the truth with a mastery that would stir the Rubberband Man to genuflect.
His casual relationship with truth inexplicably doesn't seem to matter, however, as much as it should given the stakes.
A UPI/CVoter's state tracking poll suggested Monday that The Donald would collect enough ballots to claim an Electoral College victory.
Unbelievable.
Sensing calamity, The New York Times threw the first punch Saturday with its story headlined "A Week of Whoppers." POLITICO, The Washington Post, and The Los Angeles Times delivered similar headline haymakers.
Extraordinary measures for bastions of traditional journalism. Yet, as the Los Angeles Times rightly noted, these are extraordinary times:
"Never in modern presidential politics has a major candidate made false statements as routinely as Trump has."
Along the way, he wields the imperative "Believe me" as verbal Wite-Out to cloak his situational veracity.
On Monday, Trump again tried to finesse his factual about-face on the Iraq invasion.
In March, during the 11th GOP debate, he proclaimed, "And I was always against going into Iraq. In fact, I — believe me — I was always against it."
That's not what Trump told shock jock Howard Stern, who asked him in 2002 whether he backed the impending invasion. Trump answered: "Yeah, I guess so."
Hardly a protest — and hardly atypical.
On Friday, Newsweek caught Trump in possible perjury. The magazine revealed how his comments under oath in 2007 regarding his gambit to sway then-Gov. Jeb Bush into expanding gaming in Florida conflict with his vociferous denial of Bush's version during the September 2015 GOP debate of that buyoff bid.
Newsweek's conclusion: "Trump must be called upon to answer the troubling questions raised by the episode regarding Bush and gambling in Florida: Is the Republican nominee a perjurer or just a liar?"
Voters, more importantly, must be called upon to answer this defining question: Are Americans seriously willing to elect someone whose campaign slogan ought to be "Who you going to believe, me or your lying eyes?" to represent our interests domestically and on the global stage?
Publicly, we still claim to crave at least the façade of Honest Abe. A recent Fortune/Morning Consult poll found that honesty and integrity topped the list of qualities voters crave in a good leader.
Yet, days after his quick pivot from years of scurrilous birther accusations against President Obama in which Trump swapped that falsehood for another — accusing Clinton of birthing the movement to delegitimize America's first black president — a new Florida Chamber of Commerce statewide poll calls the Clinton-Trump battle a tossup.
Are Americans, well, lying about their fondness for fidelity?
Perhaps there's another plausible explanation.
Detractors label Trump a showman, a carnival barker. No doubt, he's a metastatic P.T. Barnum for this age. More than that, however, he's proven a cynical political Jedi. His greatest mind trick: tarring Clinton as the political Pinocchio. In June, the Trump campaign launched its "Lying Crooked Hillary" website.
A stark contrast to PolitiFact's continuing audit of the candidates' truthfulness that labels 69 percent of his statements on its barometer as Mostly False, False or Pants on Fire. PolitiFact meanwhile, rated 72 percent of Clinton statements True, Mostly True or Half True.
To be sure, there aren't any Honest Abes on this year's presidential ballot. However, Americans must decide whether to willfully surrender to values dissonance and elect a man who manufactures made-to-measure truth to fit his situational purposes.
Truth is that's an unnerving pathology for anyone — let alone someone potentially an election away from the White House.
Believe me.
___
Former Orlando Sentinel award-winning columnist Darryl E. Owens now serves as director of communication at Beacon College in Leesburg, the first higher education institution accredited to award bachelor's degrees exclusively to students with learning disabilities, ADHD and other learning differences. Views expressed are his own.