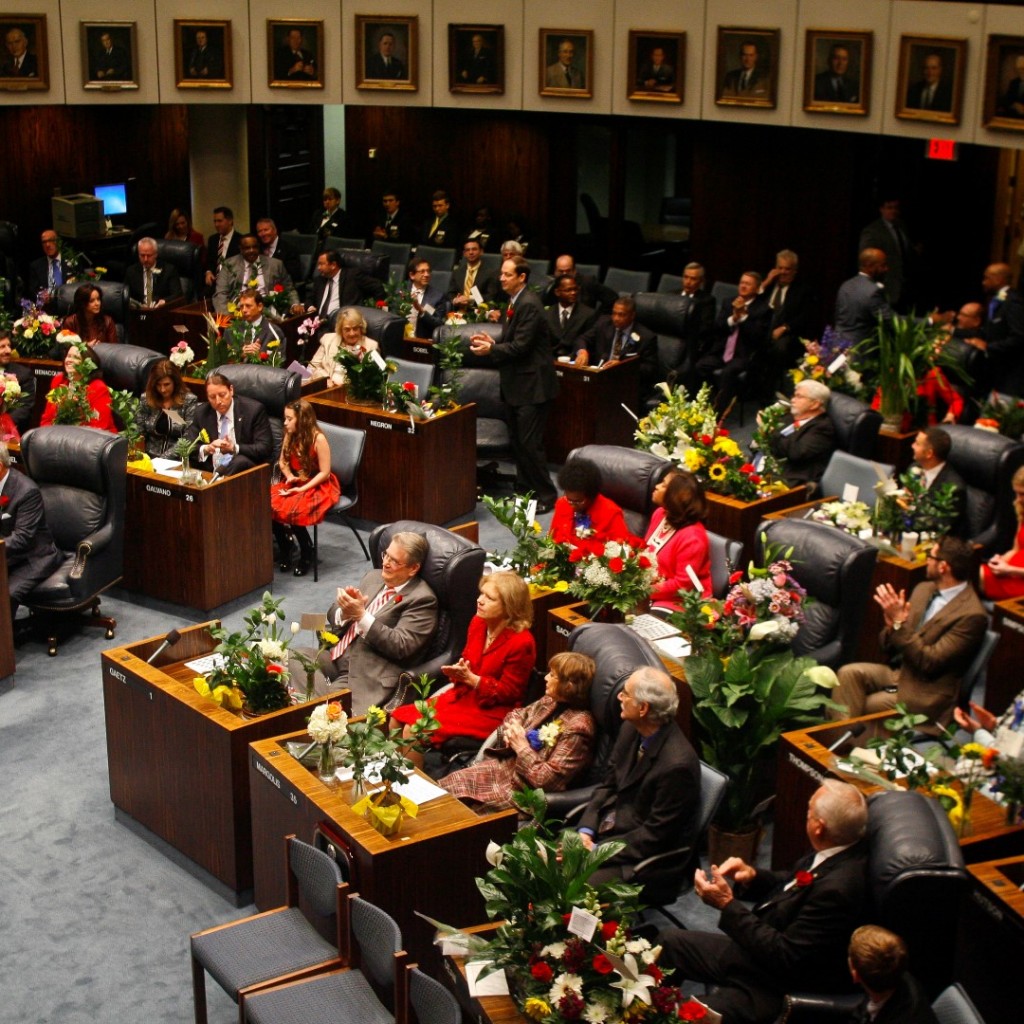 Will next year's legislative battle over workers' compensation rates prove so all-consuming that other state priorities starve for attention?
Fears that it might emerged during the quarterly board meeting this week of Citizens Property Insurance Corp., which wants the Legislature to clamp down on the assignment of benefits agreements blamed for driving up its own premiums.
"Workers compensation is such a huge issue, it's going to take up a lot of the agenda," said Barry Gilway, president of the state-owned property insurer of last resort.
"It's going to chew up a lot of legislative focus. It's going to be harder to get our issues acted upon in an environment where we can take the economy down."
Gilway referred to the potential for job losses as businesses absorb the 14.5 percent workers compensation premium increase approved Tuesday by the Florida Office of Insurance Regulation. The increase applies to new and renewal policies; existing policies would absorb the shock as they come up for renewal during the next year.
The pain will extend throughout Florida's economy.
"Everybody who earns a wage in this state has an employer who's paying this," Bill Herrle, executive director of the National Federation of Independent Business in Florida, said Tuesday.
House Speaker-designate Richard Corcoran said Citizens need not worry. "No one in the Legislature fails to fully comprehend the issues facing Citizens," he said via email.
"We will address all issues facing Florida with equal vigor and thought," Corcoran said. "Citizens' issues with the Legislature in the past have been driven by their failure to comprehend the operation and need for robust free markets as well as failing to fully appreciate the needs of customers and the exposure of taxpayers."
Business interests chiefly blame two Florida Supreme Court rulings that lifted both the cap on attorney fees in workers' compensation cases and a 104-week statutory limit on temporary permanent disability benefits. That disappearing fee cap accounted for fully 10 percent of the 14.5 percent increase, according to state regulators.
Associated Industries of Florida and the Florida Chamber of Commerce are leading efforts to undo the Supreme Court rulings when the Legislature next meets, setting up a conflict with the trial bar. Plaintiffs' lawyers, in turn, insist attorney fees won't add much to insurance costs in practice and prefer to see insurers dip into their surpluses.
Corcoran, too, blamed "judicial activism."
"The premium increase announced yesterday clearly demonstrates that Florida has a serious problem," he said "Namely, judges who don't respect the separation of powers and the prerogative of elected bodies to set policy. I can say that there is a deep and broad appetite for reform in the House."
Citizens has its own gripe with the trial bar, and it involves those assignment of benefits agreements, or AOBs, particularly involving non-weather-related water damage, such as from burst pipes.
These represent a way for homeowners to secure quicker repairs by assigning their insurance claims to third parties — chiefly, contractors.
But they drive litigation, according to Citizens. Nearly 88 percent of the AOB claims the insurer received this year have gone into litigation. That increased costs of resolving claims by 300 percent.
The problem is particularly acute in South Florida, where increased costs and decreased availability of private coverage is driving customers to Citizens, despite its efforts to shift policyholders into the private market.
Miami-Dade County alone accounts for 65 percent of the lawsuits filed against Citizens; add suits from Broward and Palm Beach counties, and the region accounted for 95 percent of Citizens' caseload during the first seven months of this year. Look here for details.
Citizens losses from water-damage policies are projected to increase from $377 dollars per claim in 2011 to a projected $2,083 by this time next year.
Florida insurance regulators cited such data Sept. 18 in approving a 6.4 percent statewide average increase for Citizens policies next year.
"Were it not for water loss, more than two out of three Citizens homeowners' policyholders would have seen a rate reduction in 2017," the insurer said in a written statement Wednesday. "In contrast, Citizens' 2017 approved rates will provide decreases to only 23,000 out of 142,000 homeowners' multiperil policies."
Citizens staff said 10 attorneys account for 57 percent of the litigation against it, mostly in Miami-Dade, Broward, and Palm Beach counties.
And the plaintiffs' side is not interested in working out amicable solutions.
"The contractors that are associated with these AOB claims are non-responsive — they're not interested in settling claims," chief of claims Jay Adams said. "They just want to move straight into litigation. When we try to negotiate and settle those claims pre-litigation, a lot of times, they don't even return phone calls."
Last year, he said, Citizens drew 650 lawsuits per month. This year, the number was 790 per month through July, 1, 153 in August, and 826 thus far in September.
"We've been waiting throughout 2016 to see whether we are seeing an anomaly in this increase in suit volume, or if this is a new trend," Adams said. "Where we sit today, we believe it obviously to be a new trend."
Citizens has been encouraging policyholders to call it first, before undertaking repairs. Additionally, the company wants the Legislature to impose new limits on these agreements.
Board member Don Glisson Jr. urged Citizens' executives to recruit consumer organizations to the lobbying push. "They've got to wake up and realize they're paying for this," he said.
Gilway said his team is doing just that. He also noted support by South Florida newspapers for AOB reform. "It's going to take a combination of all these groups to be heard sufficient to make changes in the Legislature," he said.
Board member Gary Aubuchon agreed. Policyholders who signed AOBs frequently are "appalled by the absurd expenditures of the remission companies doing work beyond what's needed to rectify the problem," he said.
"If we can get some of these policyholders to the committee meetings in Tallahassee, that presumably would have a greater effect than the rest of us in suits making presentations."
The insurer might even find support among the trial bar, board member James Holton suggested.
"I'm hearing from a lot of lawyers in Miami-Dade that the courts are being clogged up as a result of all the AOB litigation there," Holton said.
"There is a division in their ranks, and a lot of people in the legal community perceive this cottage industry of the AOB lawyers as being really outliers," he said. "The stars are aligning to take them on in the next session."