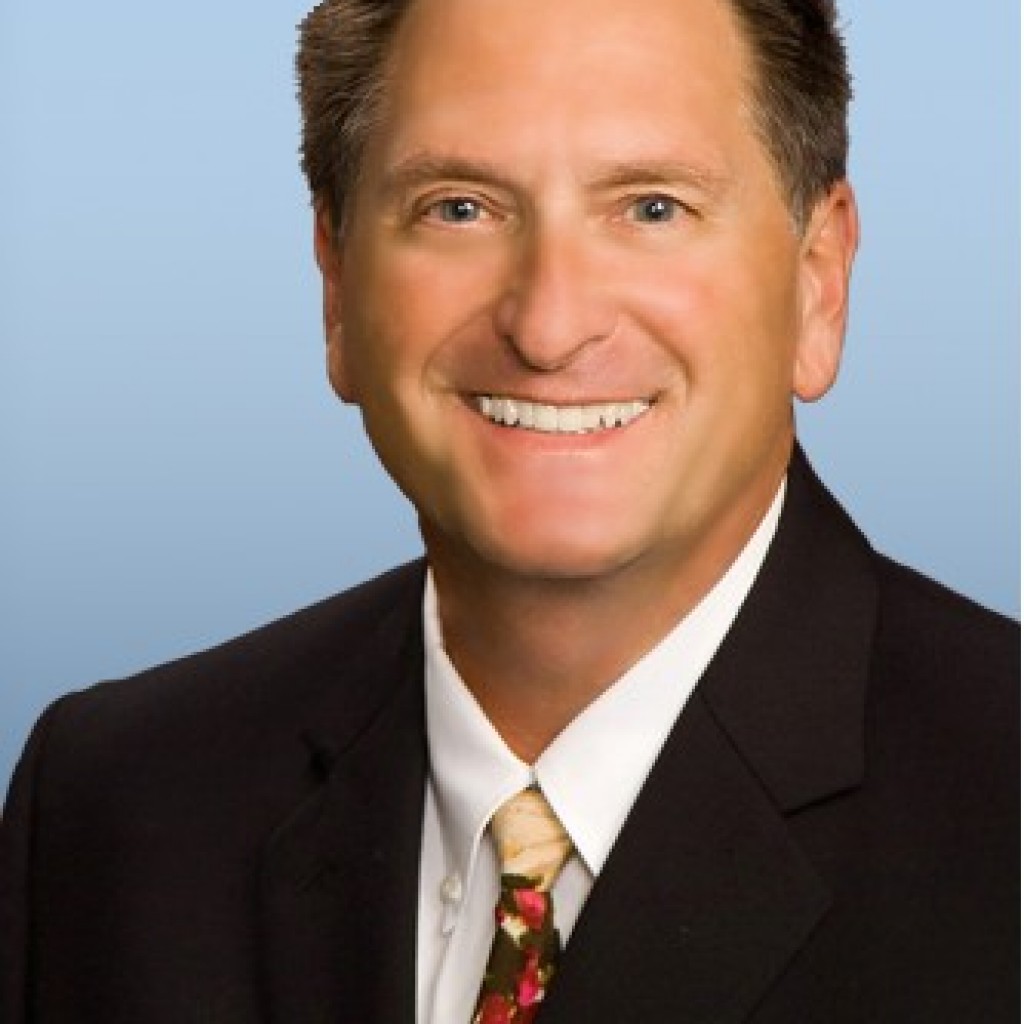 Although the state and local Democratic parties aren't putting too much effort into it, Largo schoolteacher Loretta Grizzle does truly believe she has a shot at knocking off Seminole Republican incumbent Larry Ahern in the Florida House District 66 race this November. The district encompasses parts of Largo, Clearwater, Seminole, and the north Gulf Beaches and her campaign says they are reaching out to Republican and independent voters to get on her side in November.
The two are reprising their 2014 battle, in which Ahern took the seat handily, getting 57 percent of the vote. He originally won the seat over Janet Long in 2010 (when it was District 51) and again in 2012 with relative ease.
At Wednesday's Suncoast Tiger Bay Club meeting, Grizzle attempted at times to put Ahern on the defensive, but she rarely if ever was able to psychologically wound him before the decidedly pro-Democratic Tiger Bay crowd. When referring to the more than 300-foot massive sinkhole at phosphate giant Mosaic's Polk County facility that resulted in 215 million gallons of polluted water leaking into the Florida aquifer last month, Grizzle noted that Ahern has received a $500 campaign contribution from the Florida Phosphate Political Committee. She also said the safety of Florida's drinking water supply is one of the "least addressed" items in the Legislature, something she said she would remedy if elected in the fall.
Ahern said he has a lot of questions in the wake of what's happened at Mosaic, which resisted informing the general public about the incident for weeks. "I think we need to know more about this type of storage, how many of these are being stored," he said, adding the situation "demands more accountability from this particular type of industry."
Although the issue of Medicaid expansion has been dead for the past couple of years in Tallahassee, Democratic legislative hopefuls have revived the possibility of that re-emerging during this election cycle. Grizzle brought the issue extremely close to home, saying that her sister had passed away because she couldn't gain access to Medicaid in Florida.
"Remember Medicaid was a safety net, it wasn't designed to be a total insurance policy, and that's the part we always tend to forget about it," Ahern said before mentioning some modest health care bills the Legislature has passed in recent sessions. He said the Legislature would continue to work on more transparency and free-market solutions to address the issue.
Ahern acknowledged legislation regarding guns are among the most controversial and difficult votes for him to make, but he doesn't believe banning weapons of any kind will stop gun violence. "I think we have to do a better job of making sure that the people who are out to hurt us are stopped prior to that," he said, referring to situations when the FBI may have learned of a potential terrorist in their midst but then dropped surveillance of the individual. Grizzle said she didn't have much hope for any major changes in Tallahassee when it came to guns, but hoped that if they were to, they'd start by banning large-capacity ammunition magazines.
When the candidates on the dais (who also includes Pinellas County House Republicans Chris Latvala and Kathleen Peters) were asked to disclose who they were supporting for president, Ahern took the opportunity to chastise Hillary Clinton's recent "basket of deplorables" comment when referring to Donald J. Trump enthusiasts.
"Once you're elected, you represent all the people, not just your party," he said before announcing he was supporting Trump. "Unfortunately with some of the name calling … Mrs. Clinton has sort of tagged us with or put us in that category. It's sad that she would not understand that she represents everybody, and those type of things are … well, I won't even use the word that she used to call me," he said.
The two candidates disagree on Amendment 2, the medical marijuana constitutional amendment on the Nov. ballot. Grizzle said she's not satisfied with the "Charlotte's Web" legislation supported by the Legislature. Ahern said he feared it would just lead to much more prevalent recreational use.
They also disagree on Amendment 1, the solar power initiative strongly supported by the public utilities. Ahern is a "yea," on the item, while Grizzle opposes it (as do Republicans Latvala and Peters).
Ahern has a large fundraising advantage over Grizzle currently. He's raised $105,291 as of Sept. 16. Grizzle has brought in just $7,551.