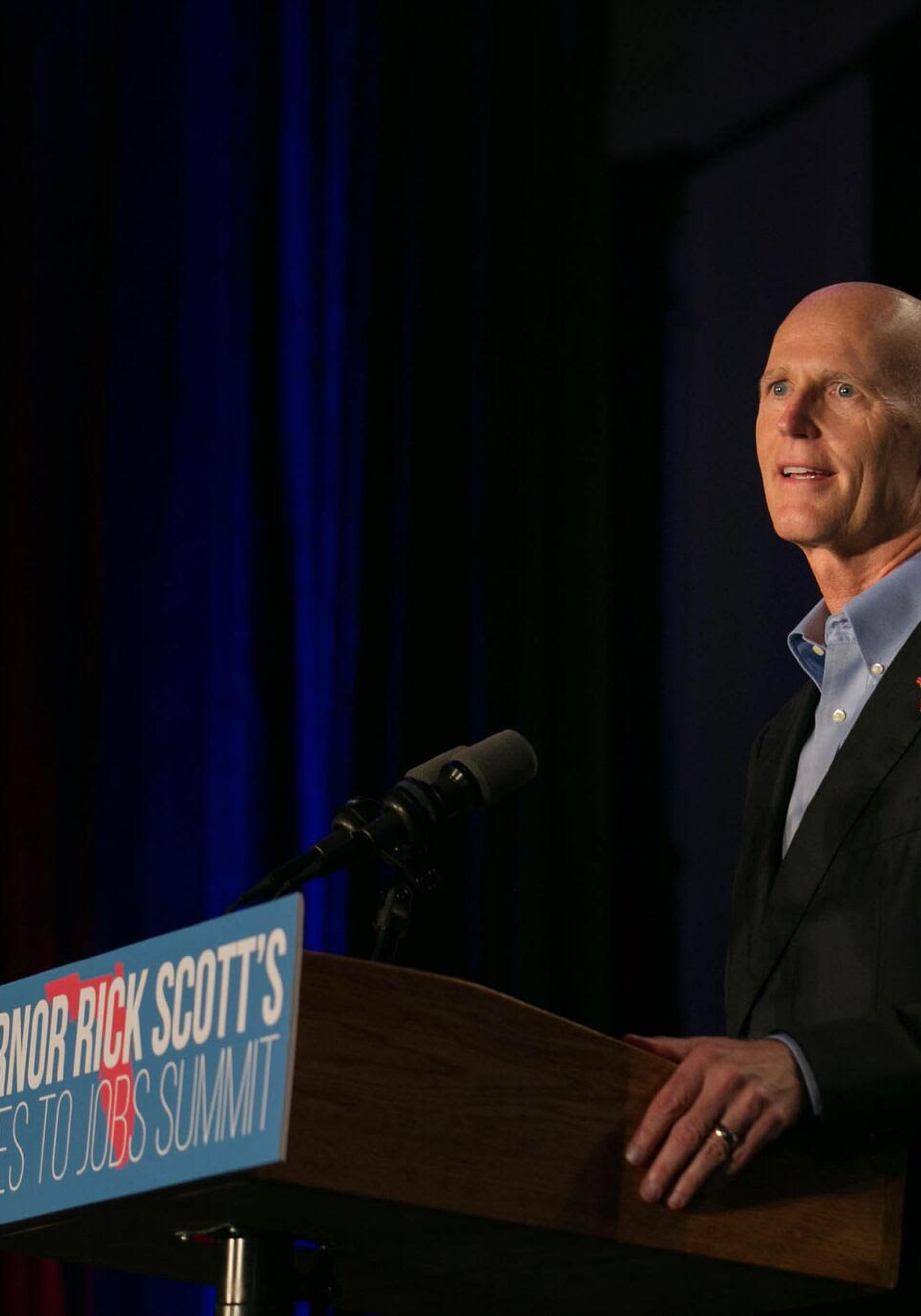 Gov. Rick Scott will once again ask the Florida Legislature to set aside millions to help lure companies to the Sunshine State.
But the proposal could face significant pushback in the Florida House, which has staunchly opposed cash incentives in recent years.
On Thursday, Scott announced he planned to include $85 million in his 2016-17 budget for Enterprise Florida for economic incentives. The governor also said he plans to push legislation to restructure the public-private jobs organization.
"We've had a lot of success in the last five years and eight months, but we've got to really focus on job creation," said Scott.  "We have to be part of the game. We have to get a good return for taxpayers but we have to be part of the game."
The announcement puts him at odds with House leadership, which blocked a 2016 attempt to set aside $250 million for economic incentives. In June, House Speaker Designate Richard Corcoran said he would lead the charge to end taxpayer funding to the state organization.
And it is unlikely Corcoran's position will change. In a statement, Corcoran said the "House's position on this issue has been clear."
"The government engaging in social engineering to pick winners and losers that benefit the 1 percent is a bad deal for Florida taxpayers," he said. "There will not be any corporate welfare in the House budget."
When asked by reporters Thursday whether he spoke to Corcoran about his proposal, Scott didn't respond. Instead, he repeatedly said he calls on "House and Senate members all the time."
He may have better luck in the Senate, which supported his proposal during the 2016 legislative session. In a statement, Senate President Designate Joe Negron said the Senate "takes every priority of the governor very seriously."
"In the coming months, our Senate committees will have the chance to review his proposed budget in its entirety," said Negron. "It is still very early in the budget process, and we look forward to the opportunity to learn more about this and other priorities of the governor as we get closer to our interim committee weeks and session."
Scott remained optimistic, saying he "couldn't imagine anyone is going to vote against it."
"What everyone has heard is that economic incentives are important," he said. "We have site selectors all across the country that know to compete, we have to have an economic incentive plan. We have to have a good return."
The Enterprise Florida board of directors held its meeting in conjunction with the Florida Chamber Foundation's 2016 Future of Florida Forum.
The board was expected to pick a new CEO during the meeting. However, the selection committee did not make a recommendation since Scott could not meet with the final candidates Wednesday because he was monitoring the possible impact of Tropical Storm Matthew.
"We'll have a normal process," he said. "But I will continue to work on the process."
Tallahassee correspondent Jim Rosica contributed to this report.