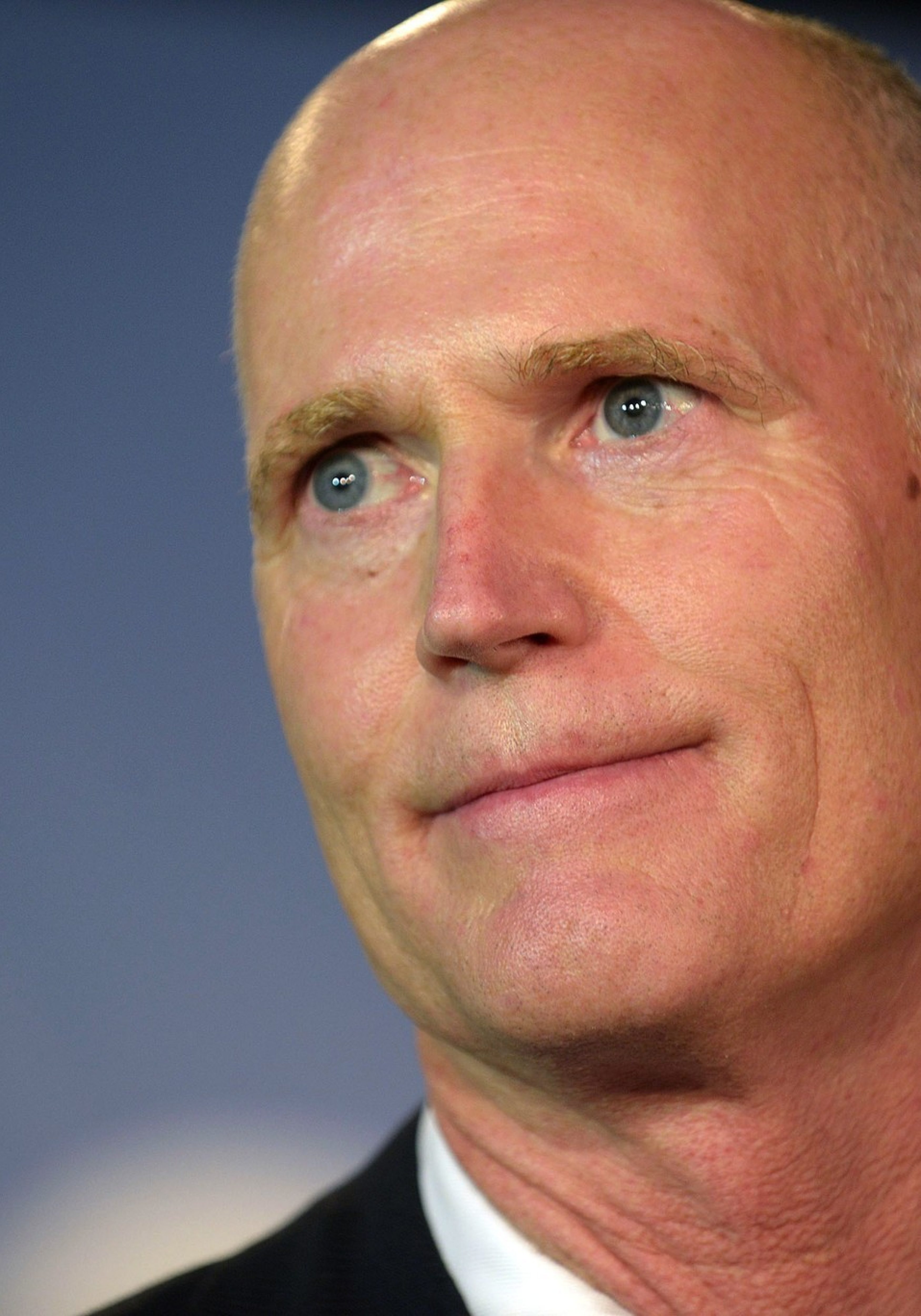 Sounding like a candidate for higher office, Florida Gov. Rick Scott Thursday rapped Congress for dithering before finally OK'ing $1.1 billion to fight the Zika virus.
"We repeatedly called for months to get something done," the Naples Republican said on a conference call. "This is all about pregnant women and making sure they have healthy babies."
The Zika virus can cause severe brain-related birth defects, including disastrously small heads.
"I was up in D.C., walking the halls, went up there twice, calling on members of Congress from both parties to get something done," the governor said.
"What was frustrating is, everybody said they were for funding," he said, drawing out the word "everybody." "I mean, everybody said it. Not one person said they were against it. But nothing happened, time and time again. It was the craziest thing. It just shows you why people are so frustrated with the incompetence of Washington.
"Back in May, I was shocked when (Congress) went on recess" to go back to their districts for re-election purposes, he added. "They should have suspended their campaigns until something got done … But it's refreshing that something finally passed."
The hybrid spending measure is the last major item on Capitol Hill's pre-election agenda and caps months of wrangling over money to fight the mosquito-borne Zika virus.
After President Obama signed the legislation, Scott urged Washington to hurry up and send the money.
"After two visits to Washington D.C. and months of calling on Congress to get something done, it is great to finally have federal funding approved," he said.
"However, we are still waiting on many details about how this bill will be put to use. We do not yet know how much funding our state is getting and we do not know when we will receive it. But one thing is absolutely certain: Florida needs this funding now. Our pregnant women and their developing babies cannot wait."
Earlier this month, Scott ordered free Zika virus testing for pregnant women at county health departments.
According to the Department of Health's last update, there are now 921 documented cases of Zika infection in Florida.
The governor also continued pressing for a Zika vaccine, though experts say if they started now, one wouldn't be ready for public use for several years.
Scott has long been rumored to be interested in running for U.S. Senate, and Democratic incumbent Bill Nelson's third term is over in 2018 — when Scott's second and final term as governor ends.
This post includes material from The Associated Press, republished with permission.