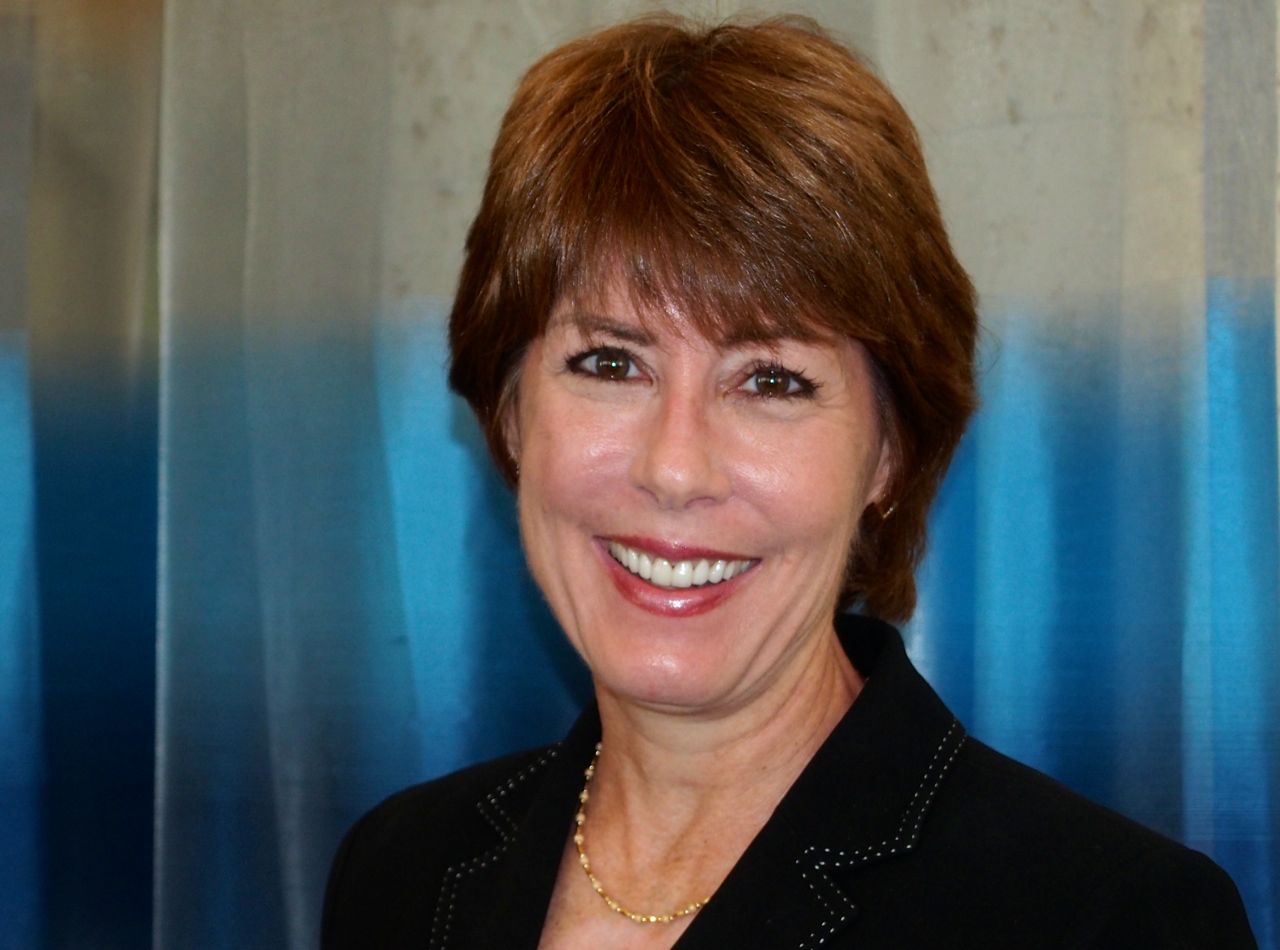 Gwen Graham is again blasting Gov. Rick Scott about the massive sinkhole created at the Mosaic phosphate plant in Polk County last month. The Tallahassee Democratic representative specifically is challenging the claim made by Scott earlier this week that he wasn't aware of the 215 million gallons of contaminated water going into the Florida aquifer until weeks after the incident.
"I don't know which is worse. Either Gov. Rick Scott knew about the sinkhole and didn't inform the public, or leadership at the Department of Environmental Protection is so irresponsible they didn't alert the governor to a potential public health disaster," Graham said in a statement. "Both scenarios are appalling, and the people of Florida deserve full accountability."
The sinkhole opened up Aug. 27, pouring out an estimated 215 million gallons of water from one of the processing plant's gypsum stacks. It took three weeks for the public to learn about incident. Scott's office said he learned about it on Sept. 16. WFLA-TV NewsChannel 8 in Tampa has reported that, for 19 days, neither Mosaic nor the Florida Department of Environmental Protection alerted neighbors to the potential threat this sinkhole posed to their wells.
Last week Graham issued a public information request to the Department of Environmental Protection, calling on the agency to turn over all electronic communication relating to the toxic sinkhole. It came after what she said were "repeated requests" for more information about when the agency informed the public of the massive sinkhole, originally estimated to be 45 feet wide and 300 feet deep. However, an official with Mosaic said earlier this week it could actually have gone much deeper.
Scott was asked this week if the DEP had kept him in the dark, and if so, was he going to fire Secretary Jon Steverson.
Graham notes in her statement that Stevenson was "handpicked" by Scott and reportedly was the only person he "felt was worthy of an interview."
The DEP has maintained the closest drinking water wells are three miles from the sinkhole site and that there is no indication of a threat to those wells.
Graham is a first-term Democrat elected in November of 2014. She did not run for re-election this fall, but has not discouraged talk about a run for governor in 2018.
Late Thursday afternoon, Gov. Scott's office responded.
"The governor's office was notified Sept. 16, 2016," said spokesperson Jackie Schutz. "The governor then immediately directed DEP to expedite their investigation and also asked DOH [Department of Health] to assist DEP to ensure clean water. In addition, the governor asked DEP to evaluate ways to improve this process. And on Monday, Sept. 26, Gov. Scott directed DEP to issue an emergency rule that establishes new requirements for public notification of pollution to take effect. The rule will ensure the public, local governments, and DEP are notified within 24 hours by all responsible parties following a pollution incident. "