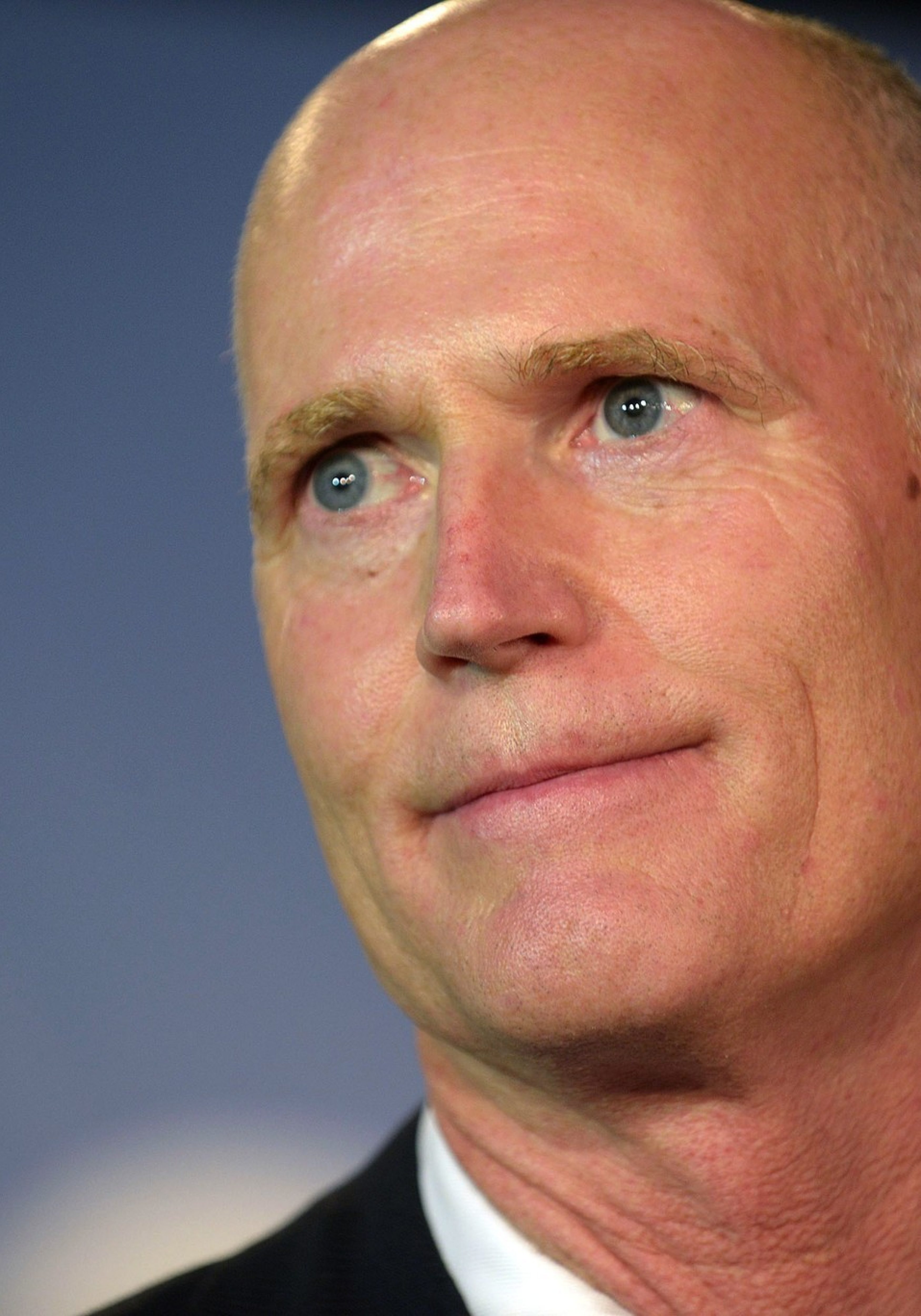 For Gov. Rick Scott, Florida's future priorities are the same as they are today — jobs, jobs, jobs.
The Naples Republican was one of the keynote speakers at the Florida Chamber Foundation's Future of Florida Forum in Orlando on Thursday. The governor used his speech to not only pump up his proposal to set aside $85 million for economic incentives, but also to talk about the need to create a business-friendly environment and grow jobs.
"My goal for the last 830 days is jobs, and jobs, and then jobs, and then jobs," he said. "It's the most important thing for a family."
The governor ran on a jobs platform in 2010, and has remained laser-focused on job creation during his time in office. The state created nearly 1.2 million private sector jobs since December 2010, and Scott said those job gains are due in part to cuts in taxes and business regulations.
But Scott said a focus on education and public safety also has helped boost job creation.
"When I get out of office, I want people to say 'my business has to be in Florida, because I know I can serve my customer better if I'm in Florida. I have to be in Florida because I can get a good-paying job. I have to be in Florida because my children have a better chance of living the dream of this country,'" he said. "If we're going to continue the successes we have, we have to be more aggressive."
Scott was one of several speakers during the 2016 Future of Florida Forum. Attorney General Pam Bondi and CFO Jeff Atwater also spoke Thursday, while Agriculture Commissioner Adam Putnam was the keynote speaker on Wednesday.
The annual event is meant to give elected officials and business leaders a chance to discuss plans for Florida's future.
While the event focuses more on policy than politics, Scott did encourage attendees to stay politically active.
"When you think about your time every day, you're busy with your business life, you're busy with your jobs, but you have to be politically active," he said. "You have to say 'we've got to get the right people elected,' because if you don't, what we've accomplished in the last six years will end."