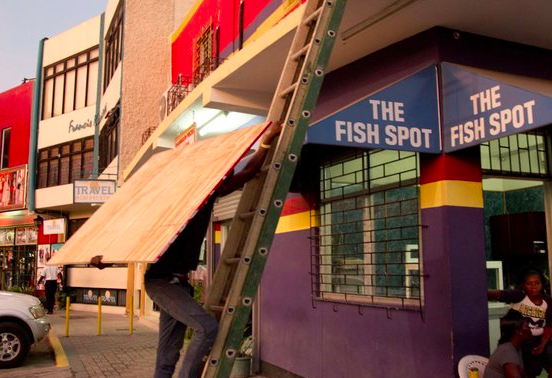 Gov. Rick Scott continued to warn state residents that Hurricane Matthew, though not currently targeting Florida, is "a very dangerous storm and life threatening."
The storm, which has been fluctuating between a Category 4 and Category 5 hurricane, on Sunday morning was tracking westerly at 5 mph with sustained winds of 140 mph.
The National Weather Service said "it is too soon to rule out possible hurricane impacts from Matthew in Florida."
"We haven't seen a storm of this magnitude approach our state in a very long time," Scott said in a statement. "We know how fast the track of a storm can change, and I urge everyone in Florida to prepare this weekend for any impacts this storm may bring.
"Even if it does not directly hit our state, we will likely see strong winds, rip currents, and beach erosion all along the east coast of our state," he added. "I will continue to monitor this storm throughout the weekend to ensure Florida is prepared and ready to respond. If you don't have a plan, please visit FLGetAPlan.com so that you and your family can get prepared."
Matthew swirled across the Caribbean Sunday toward Haiti and Jamaica, where residents frantically stocked up on emergency supplies and authorities urged people to evacuate threatened areas.
The latest projections show its center likely to strike the southwestern tip of Haiti on Monday. A hurricane warning has been issued for the impoverished country which shares the island of Hispaniola with the Dominican Republic.
Deforestation has greatly increased the potential for devastating floods and landslides on Haiti and the country's ramshackle homes and buildings are vulnerable to storms.
After passing Jamaica and Haiti, Matthew is expected to reach Cuba late Monday, potentially making a direct hit on the U.S. Navy base at Guantanamo Bay. Authorities there said they were evacuating non-essential personnel, including about 700 family members of those serving there.
— The Associated Press contributed to this report, reprinted with permission.