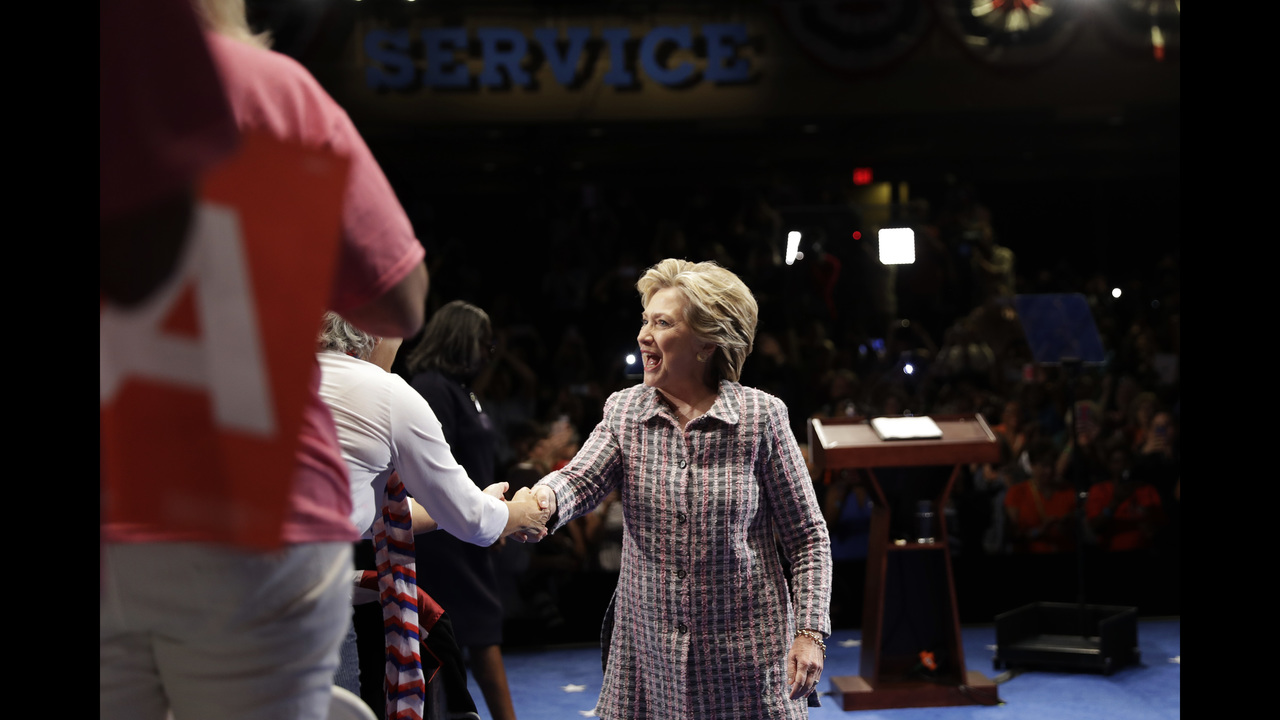 Hillary Clinton is seizing on the media report that Donald Trump's corporation spent $68,000 on a 1998 trip to explore business opportunities in Cuba with new radio ads in English and Spanish now airing in South Florida.
Trump denied the story, which was first reported in Newsweek, saying: "I was not involved in doing business in Cuba."
Ultimately, neither Trump nor his companies ever did any business with the Communist island.
If true, Trump would be in violation of the Cuban Assets Control Regulations (CACR), as well as contradicting an op-ed he penned for the Miami Herald in 1999 in which he said he would  "rather lose those millions than lose my self-respect" by working with the Fidel Castro regime.
The Clinton campaign is now running a radio ad in English ("Two Trumps") and Spanish ("Dos Caras"), blasting him for hypocrisy.
While Trump comes to Miami to sip Cuban "cafecito" and talk about human rights abuses of Castro's communist regime, the ad says, "the other Donald thinks he's above the law."
"While our parents and grandparents were fighting the Castro regime both on and off the island, Donald Trump was looking to line his pockets — and even worse, those are the Castro brothers," the narrator with the Cuban accent says.
The Newsweek story has the potential to damage the inroads Trump has been making with the state's Cuban-American community, who according to a Florida International University poll conducted last month, narrowly support him over Clinton here in Florida, 35 percent to 31 percent.
However, sentiments in support of the Cuban embargo have been changing dramatically in recent years, so it may be questionable how Trump will be damaged by the story in Miami-Dade County.
Clinton supports ending the embargo.
The campaign did not divulge the size of the radio ad buys.
Last updated on October 3, 2016