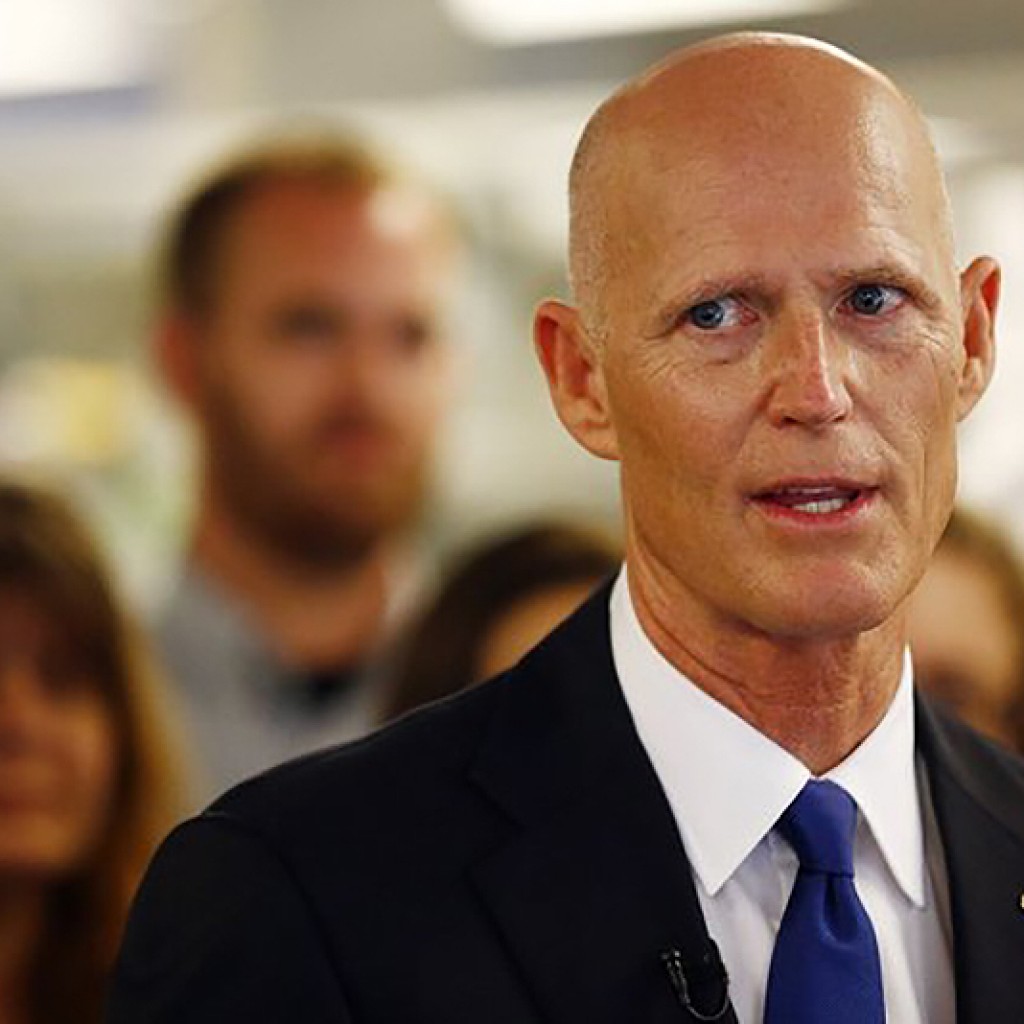 Gov. Rick Scott in a Wednesday news briefing on Hurricane Matthew told Floridians that "protecting life is our No. 1 priority."
"If Matthew directly impacts Florida, there will be massive destruction, the likes of which we have not seen in years," he said at the State Emergency Operations Center in Tallahassee. "This is a deadly storm approaching our state."
The governor, who has declared a state of emergency in all 67 counties, said officials "are preparing for the worst, we're hoping for the best, and we're not taking any chances."
He stressed that residents in low-lying and vulnerable coastal areas should leave their homes: "It's never too early to evacuate."
Florida canceled classes along its Atlantic coastline and theme parks kept a watchful eye as Matthew picked up speed heading to the state's east coast.
Officials in central Florida's Brevard County are ordering residents on barrier islands and in flood-prone areas to evacuate in advance of the powerful hurricane. Residents who live in mobile and manufactured homes also are being ordered to leave.
A dangerous Category 3 storm with sustained winds of 115 mph, Matthew was bearing down on the southern Bahamas early Wednesday and expected to be very near Florida's Atlantic coast by Thursday evening. Already the hurricane was spreading high winds, heavy rain and a dangerous storm surge ahead of it as it neared the Bahamas.
"Regardless of whether there is a direct hit or not, the impacts will be devastating," Scott said.
The National Hurricane Center in Miami said Matthew — recently a Category 4 storm and at one brief point a fierce Category 5 — will remain a powerful storm at least through Thursday night. It added that while maximum winds decreased slightly in recent hours, the fluctuation in intensity was expected and some slight strengthening is forecast in coming days.
Officials hope to avoid a repeat of Hurricanes Wilma and Katrina, which caused major damage to South Florida in 2005, and Hurricane Andrew, a Category 5 storm, leveled much of the city of Homestead in 1992.
Government officials — including Scott — are worried about complacency, especially in South Florida, which hasn't seen a major hurricane in 11 years.
"I cannot emphasize enough that everybody in our state should prepare now," Scott said. "Having a plan in place could mean the difference between life and death."
The state's website for creating a hurricane preparedness plan is here.
— The Associated Press contributed to this post, reprinted with permission.