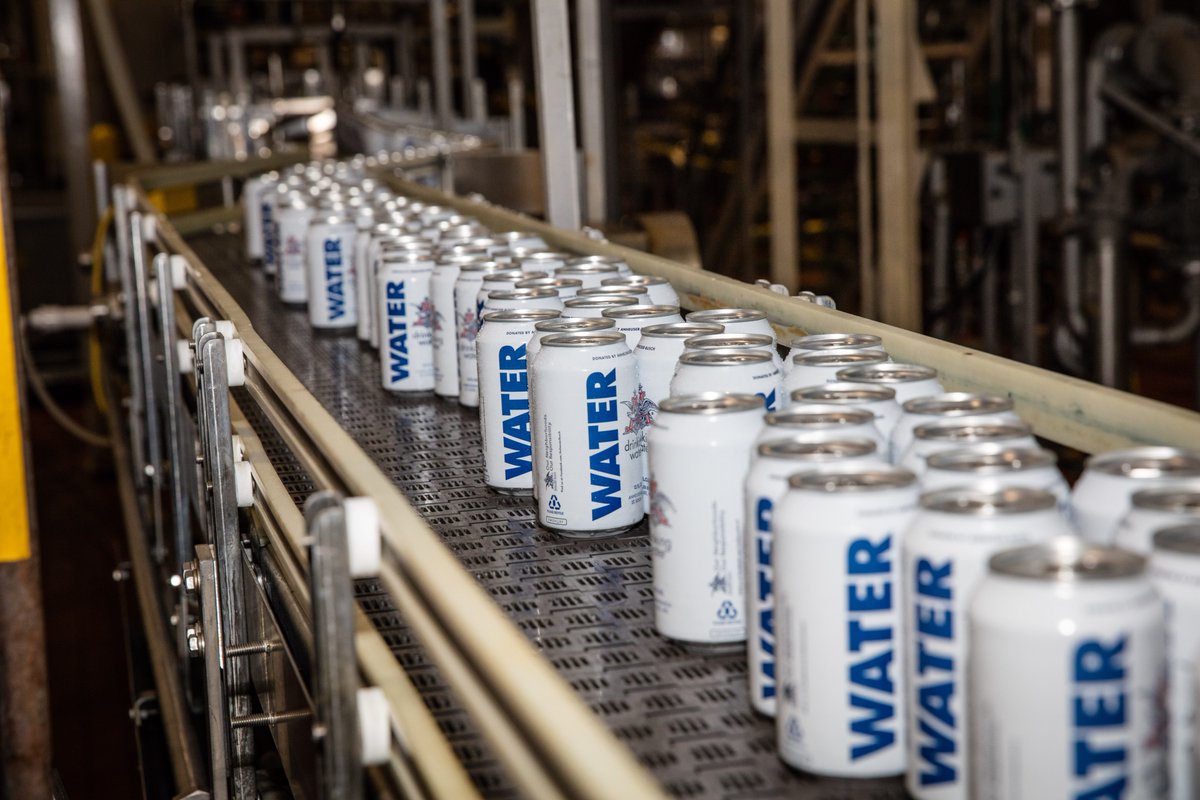 Anheuser-Busch announced Friday it would deliver more than 450,000 cans of drinking water to communities around Florida dealing with the aftermath of Hurricane Matthew.
"We are humbled to be able to help out our neighbors in urgent times like this," said Craig Tomeo, senior general manager of Anheuser-Busch's Jacksonville Brewery. "Putting our production and logistics strengths to work by providing safe, clean drinking water is the best way we can help right now."
The company said Deerfield Beach, West Palm Beach, Fort Pierce, Orlando, Melbourne, and Daytona Beach would get shipments from their Cartersville, Georgia brewery.
So far in 2016, Anheuser-Busch has delivered more than a million cans of drinking water in the wake of natural disasters, including the historic flooding in southern Louisiana earlier this year, and also has contributed $1 million to the Red Cross as part that organization's Annual Disaster Giving Program.
Hurricane Matthew is the first major hurricane to hit Florida in a decade. The storm began tracking along the state's east coast Thursday, causing an estimated 1 million Florida residents to lose power as of Friday afternoon.
The storm has moved north and remained about 50 miles east of Florida's coast and is expected to continue along the Georgia and South Carolina coastlines this weekend before making an eastward turn into the Atlantic.