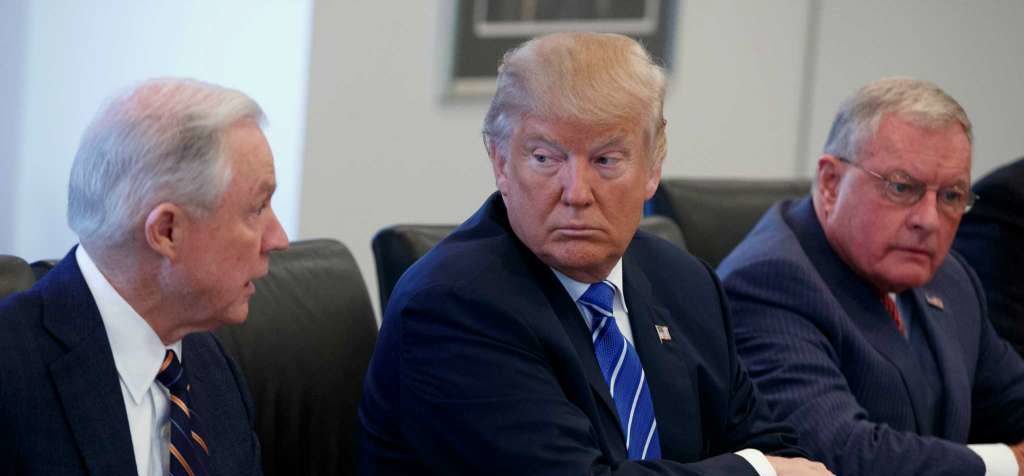 Hillary Clinton is responding to a video of rival Donald Trump making lewd comments about women in 2005.
The Democratic presidential candidate said on Twitter, "This is horrific. We cannot allow this man to become president."
Trump issued an apology after the video emerged of him making sexually charged comments. He called it "locker room banter."
Clinton has said that Trump has shown a lack of respect for women, noting during the first presidential debate that he insulted a former Miss Universe. She has said it's a reason why he's unfit to be president.
***
Earlier, Trump issued a rare apology after a video showed him making lewd, sexually charged comments about women in 2005. He called it "locker room banter."
The Republican nominee said that "I apologize if anyone was offended." He issued the statement after The Washington Post revealed the video of Trump caught on a hot mic while talking with Billy Bush of "Access Hollywood."
Trump is heard saying he "did try and f— her," referring to an unknown woman. He also used graphic terms to describe the woman's body and said he frequently tried to kiss beautiful women.
He boasted that "when you're a star they let you do it."
He said: "You can do anything."
Trump has a long history of making crude comments about women.
Republished with permission of the Associated Press.