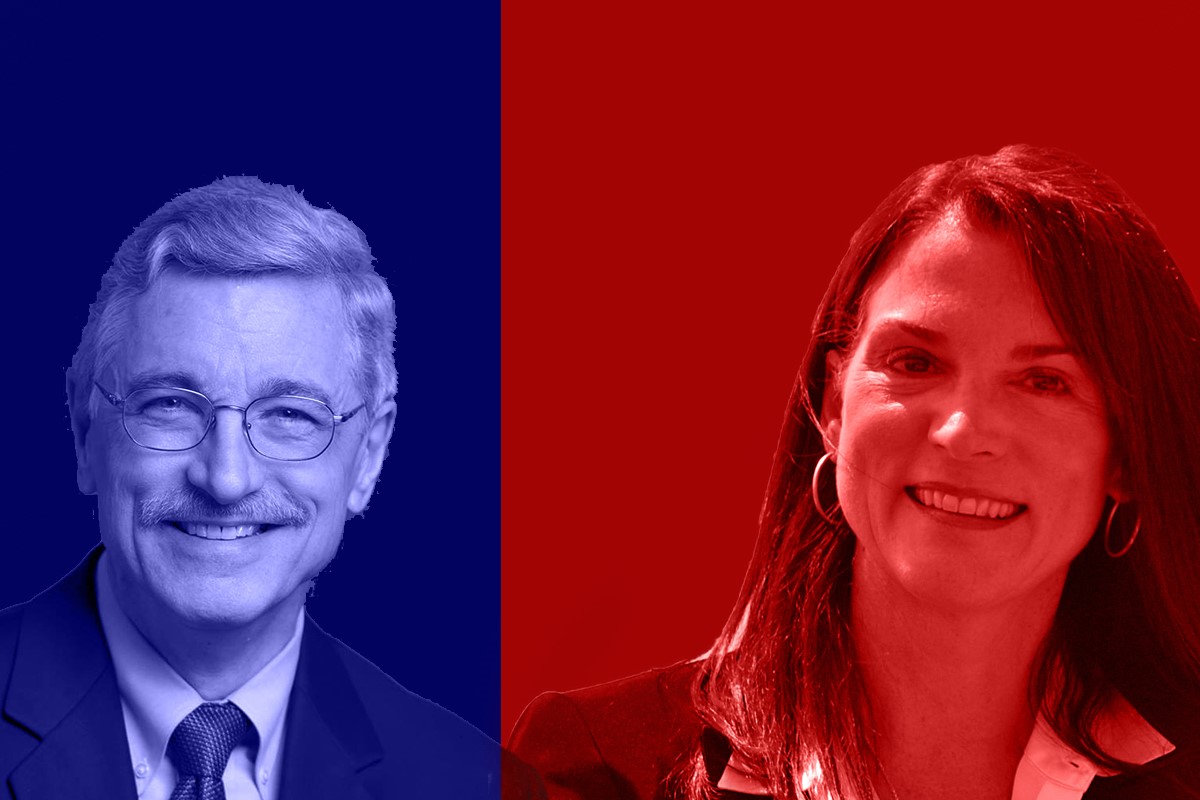 Dana Young is criticizing Donald Trump for his crude comments made public on Friday, but she's also taking a shot at her Democratic opponent in the state Senate District 18 race for calling on her to renounce her endorsement of the GOP presidential nominee.
On Friday afternoon a 2005 video recording that showed Trump speaking in extraordinarily vulgar terms about women went public on the Washington Post's website. 
"As a woman and the mother of two teenage daughters, of course I find Mr. Trump's comments disgusting, as does every other woman in this country," Young said in a statement issued early Saturday morning.
Young has served in the House District 60 seat representing South Tampa and western Hillsborough County since 2010. She's now running for the newly created Senate District 18 seat against Democrat Bob Buesing and independent candidates Joe Redner and Sheldon Upthegrove. The second half of her statement was a denouncement of Buesing, who on Friday night called for her to renounce her support for Trump.
"Bob Buesing seems to be elated by these horrible comments, which is sad," she said. "It is unfortunate he continues to inject outside politics into our campaign to score political points, instead of focusing on the issues in our own race."
In his statement released late Friday night, Buesing said, "I am truly horrified by Donald Trump's most recent vulgar and demeaning comments. It's in complete opposition to everything Floridians stand for. As the father of a daughter, I call on Dana Young to put country above party and publicly denounce Donald Trump. Enough is enough."
The uproar over Trump's remarks are the latest flashpoint in the 2016 presidential election, and other Democrats in Florida and around the nation are calling on Republicans who have endorsed Trump to similarly renounce their support.
Young and Buesing are engaged in what is considered one of the most competitive state Senate races in Florida this fall. A poll taken earlier this summer showed the two to be in a dead heat.
In an interview published last week with FloridaPolitics, Young said she is supporting Trump in the presidential campaign.
In his statement, Buesing says it is "unconscionable that Young would support Trump in his campaign of racial, religious, and gender bigotry."
"Tampa deserves a leader who will strengthen our community, not tear our people apart," the statement concludes.
Several Florida Republicans have denounced Trump since the comments went live on the Washington Post's website Friday afternoon around 4 p.m., though not that many who have endorsed him. Sen. Marco Rubio is one who has criticized him, though he has not renounced his endorsement.
On Saturday Democratic Senate candidate Patrick Murphy criticized Rubio for not renouncing his support, writing, "If Rubio can't withdraw his endorsement after this sickening news, he should withdraw from the race."