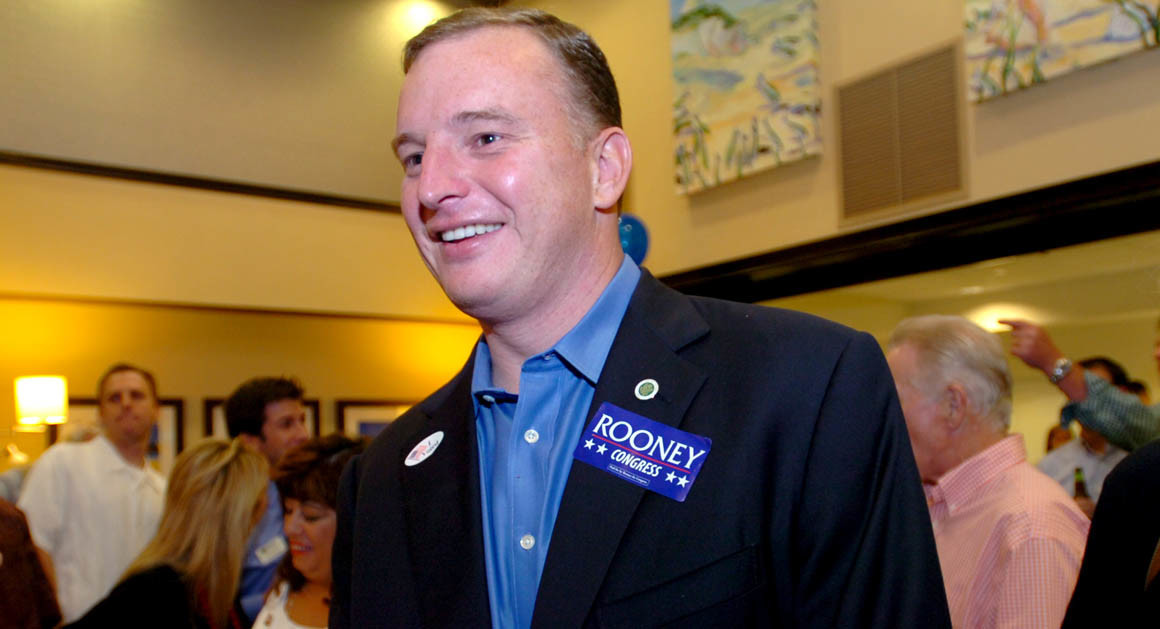 Tom Rooney, the Republican representing Florida's 17th congressional district, now says he will not support GOP presidential nominee Donald Trump after offensive comments made about women came to light Friday.
In the widely-panned comments captured on a 2005 video, Trump and talk show host Billy Bush can be heard bragging about kissing and groping women, with Trump claiming women "let you do it" when you're famous.
"Grab them by the pu**y," Trump is heard saying in the three-minute clip. "You can do anything."
The leaked video represents a new high in Trump's overall vulgarity. Democrats quickly condemned him for his casual attitude on sexual assault — outrageous even for someone who secured the GOP nomination through his status as an outsider and almost-gleeful embrace of political incorrectness.
Rooney, in a statement released by his communications director, Meghan Rodgers, said he couldn't in any good faith support Trump after the comments.
"As the father of three young sons, I don't want my boys growing up in a world where the President of the United States is allowed to speak or treat women the way Donald Trump has," he writes. "My greatest responsibility in life is to try and be a good husband and father. If I support Donald Trump, I will be telling my boys that I think it is okay to treat women like objects – and I'll have failed as a dad."
Rooney also says he won't be voting for Hillary Clinton, either.
Rooney's opponents in the race are Democrat April Freeman and John W. Sawyer III, who lists no party affiliation.