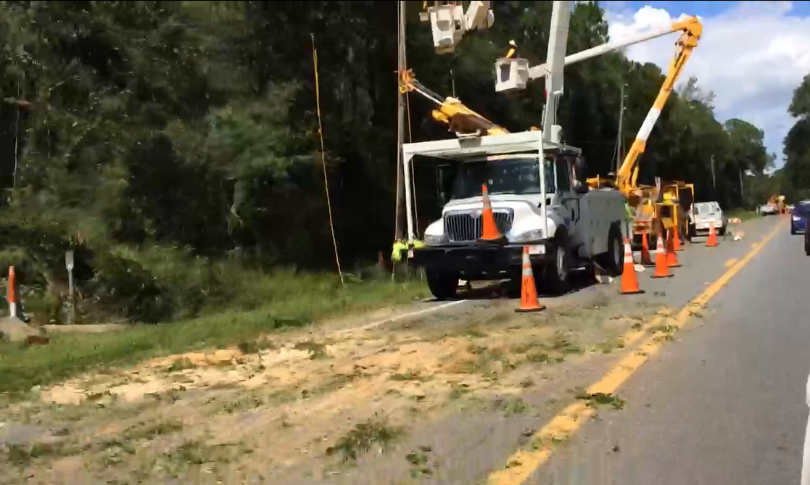 Update: The number of electricity customers in the state without power budged a little by the Sunday 3 p.m. report, down to 373,697.
---
Despite a concerted effort by crews, there is still work to be done when it comes to restoring power to Floridians after Hurricane Matthew.
Four percent of Florida electric customers — 373,697 — lack power as of 9 a.m. Sunday.
Volusia and Flagler Counties are the worst off; 39 percent of Volusia, and 62 percent of Flagler customers, still lack electricity.
Duval County has 27 percent still without electricity.
Putnam County — not on the coast — still sees 21 percent of customers without electricity.
In St. Johns County, 14 percent of customers lack power.
Clay County still has 13 percent of customers in the dark.
Brevard County has 10 percent of customers without power still.
Nassau County is down to 9 percent without power.
Indian River County is down to 8 percent of customers without power.