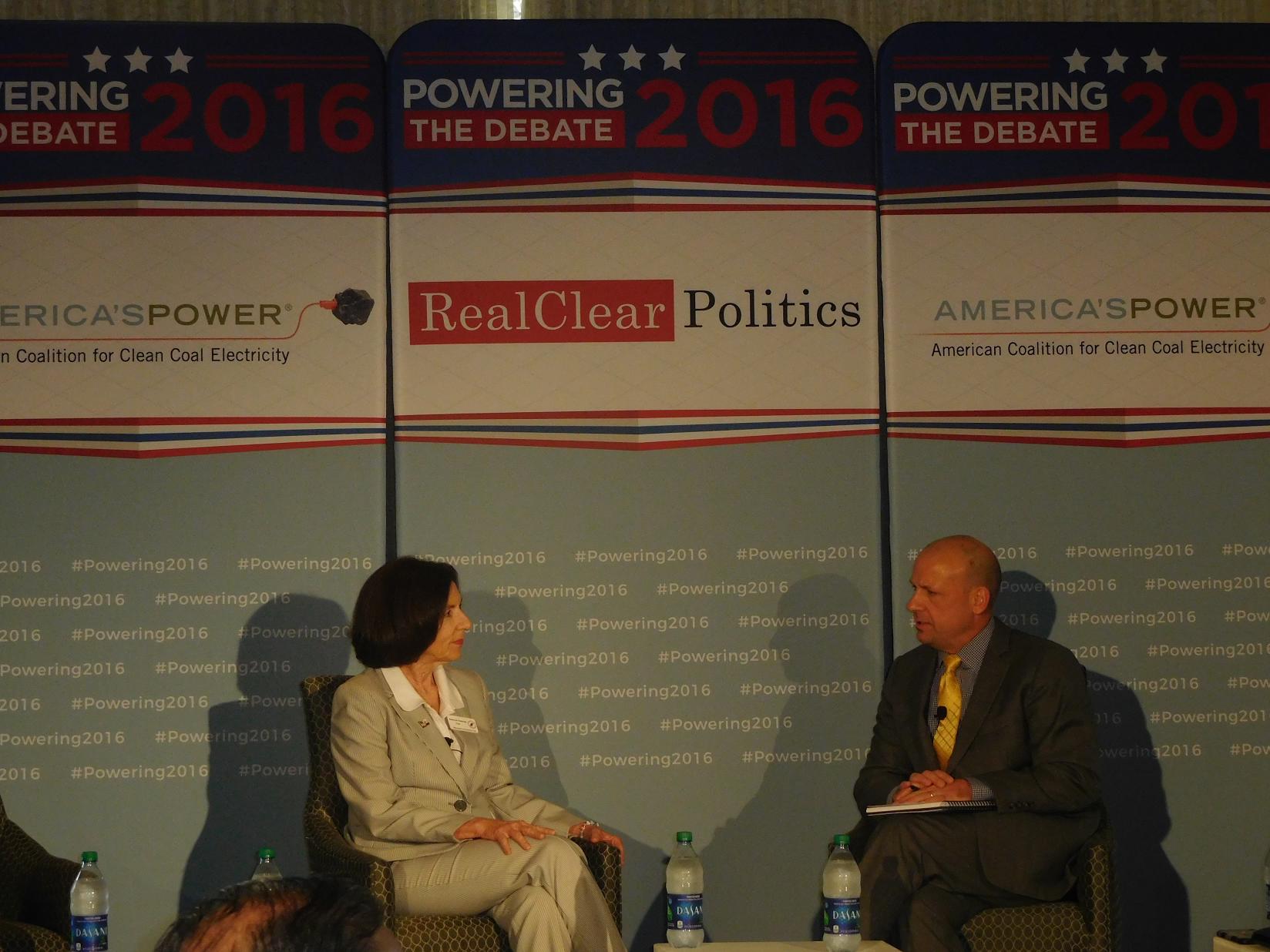 While some Republicans are jumping off the Donald Trump train with just four weeks until Election Day, Hillsborough County Republican Executive Committee Chair Deb Tamargo says the calls coming into her office on Monday supported the GOP presidential nominee, and were critical of Paul Ryan. The Speaker of the House told Congressional Republicans Monday they should feel free to stop supporting Trump if they felt it would improve their electoral prospects.
Although the conventional wisdom among political observers says Trump more than held his own in the second debate on Sunday night in St. Louis, there has been an unquestionable erosion of support since last Friday, when a 2005 videotape of Trump speaking in graphically lewd terms when discussing women went public and became the latest earthquake in the 2016 election cycle.
"He's doing quite terrific," she said, alluding to a poll conducted prior to the release of the videotape showing Trump running even in Florida. "The enthusiasm is certainly out there in the grassroots and we are having the times of our lives," she said, adding that Trump "resonates with people."
Tamargo spoke at a lunchtime event sponsored by RealClearPolitics at the Sheraton Tampa Riverwalk Hotel. Republican Party of Florida Chairman Blaise Ingoglia was scheduled to address the crowd, but RealClearPolitics co-founder and publisher Tom Bevan said he canceled at the last minute.
The race is still close to Florida at the moment, with Hillary Clinton leading Trump by an average of 2.4 percentage points, according to RealClearPolitics. An NBC/Wall Street Journal poll released Sunday (and taken before the release of the Access Hollywood tape) shows Clinton leading Trump by three points, 47 percent to 44 percent.
While Trump continues to poll exceedingly well with men and whites in particular, Bevan referred to the huge gap with female voters and Latinos and asked Tamargo, a Latina herself, what Trump should do to gin up his numbers up with those crucial groups.
"I think he is talking to them," she began. "It's unfortunate that the press kind of strays away from the issue every time that there's an issue that may be sexier, to use the word, so he strays."
Tamargo said Trump should focus on safety and security, two major issues with female voters.
"You're saying that his messaging is fine? It's just that the press is not covering it fairly?" asked Bevan.
Tamargo did acknowledge that Trump "should stay off of Twitter," but she then immediately pivoted to criticizing Hillary Clinton's efforts when asked why Trump is failing with those two demographic groups.
Tamargo attributed Clinton's lead in Florida to the millions of dollars in negative advertising her campaign has poured into the Sunshine State, and said she personally has received four "hit pieces" from the Florida Democratic Party. "It was appealing to my stupidity, really, the way that they were framed."
"I was targeted because I'm Hispanic, OK? So maybe you're not supposed to be as smart … and I'm a woman, so maybe we're not supposed to be as critically thinking about things," she said, adding that Trump has only now begin investing money in Florida to run his own television ads.
"So I think there's been one side of the story told that's been very slanted, as opposed to the real story," she said. "What is going to benefit your family, my family, children, the indigent, and so forth."