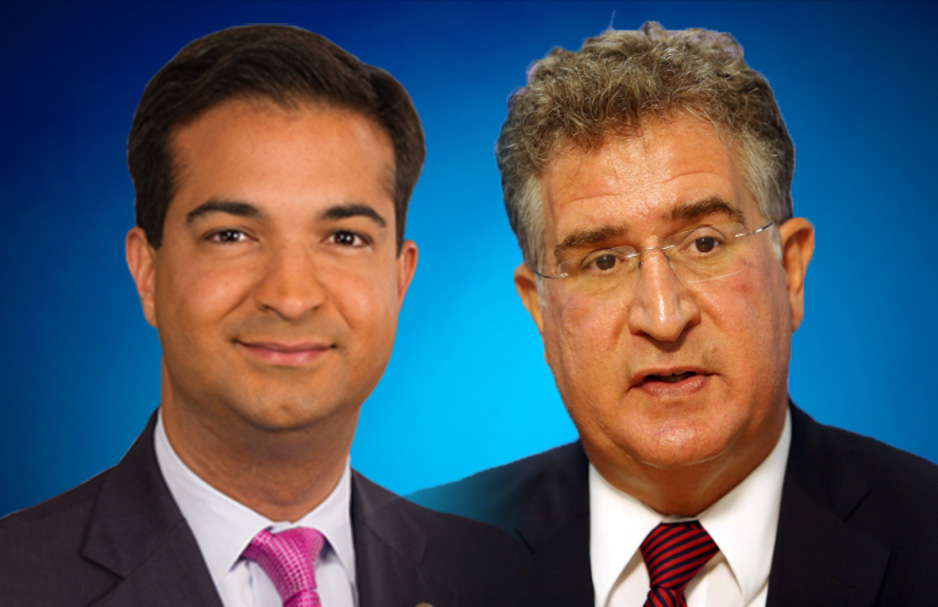 A political committee founded by a former congressman is pumping $80,000 into the race between incumbent Miami Republican Rep. Carlos Curbelo and Democratic former Miami Rep. Joe Garcia.
"Defending Main Street," founded by former Ohio Republican Rep. Steve LaTourette, is pitching in by funding a get-out-the-vote operation with Advanced Micro Targeting, a Las Vegas company that most recently helped out Indiana Republican Rep. Todd Young in his primary race for the U.S. Senate.
The super PAC has a short list of big donors, namely California billionaire and Napster co-founder Sean Parker, who has given the committee $400,000 in the 2016 election cycle, and Robert Ziff, the billionaire heir to the Ziff-Davis publishing company, who chipped in $200,000 back in February.
Curbelo knocked Garcia out of the seat two years ago with a three-point edge on Election Day, though 2016 became tougher for Curbelo after the courts redrew Florida's 26th Congressional District to be more favorable to Democrats.
CD 26 is a majority-Hispanic district and covers southern Miami-Dade County and all of Monroe County. Back in 2012, voters in the district favored President Barack Obama by 11 points over Mitt Romney.
Since defeating Annette Taddeo in the Democratic Primary, Garcia has tried to link Curbelo to Republican presidential nominee Donald Trump in an effort to turn off South Florida voters from the incumbent.
If Garcia's strategy sticks, it won't be for lack of trying from the Curbelo camp.
Over the course of the 2016 race, Curbelo has publicly opined that Trump is taking a dive in the race in an effort to help Democratic nominee Hillary Clinton win in November.