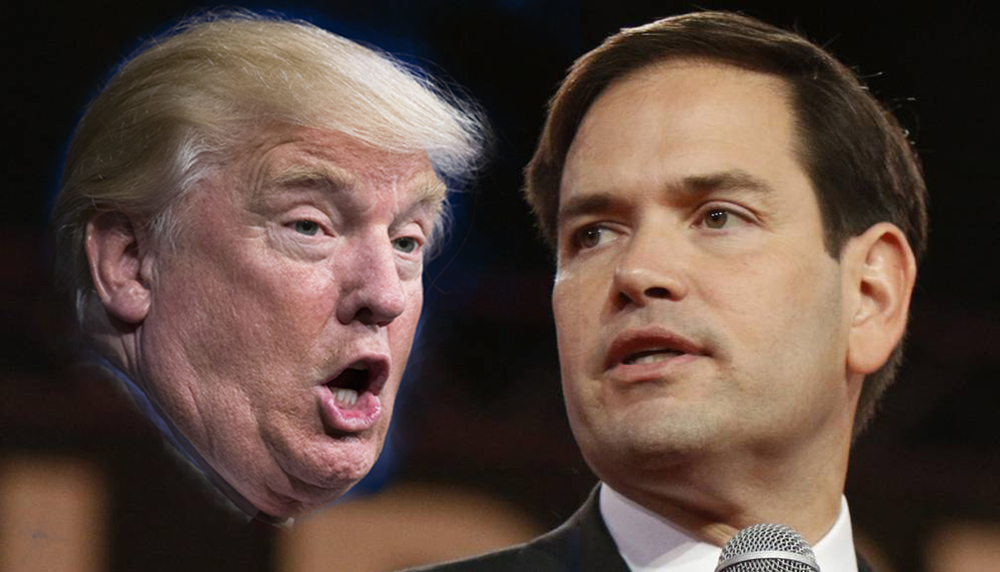 There's only one explanation why Marco Rubio has been absent from the campaign trail lately.
The Florida senator is terrified of Donald Trump.
So claims a new email from the campaign of Jupiter Congressman Patrick Murphy, Rubio's Democratic opponent for the U.S. Senate.
A 20-second clip released Thursday shows the Republican presidential nominee in an interview declaring how he now has a "very good relationship" with his onetime rival.
"In the primaries, I had a contest directly against Marco and I was able to win by a lot. Like 20 points, 21 points," Trump says. "And I then came out and endorsed Marco, and Marco has been with me also, he's endorsed me. We have a very good relationship."
Recent revelations of Trump's treatment of women, according to Murphy campaign manager Joshua Karp, is the main reason Rubio has stayed off the campaign circuit — only breaking silence to reaffirm his endorsement of Trump in a statement that Democrats blast as tepid, at best.
In a 2005 video for "Access Hollywood," Trump was heard on a live mic making vulgar comments about a married woman he was trying to seduce.
Despite those comments, and the resulting backlash, shocking both Democrats and Republicans — as well as leading several members of his own party to jump off the Trump Train — the brash billionaire continues to enjoy support of many of his most fervent followers.
This suggests that any Republican who dares turns against Trump could suffer a backlash at the polls.
"If Trump turns on Rubio," Karp says in an email, "far-right Republican voters might turn on him too."
"This is what Rubio's cowardice is buying him," he adds.
The video is available on YouTube.