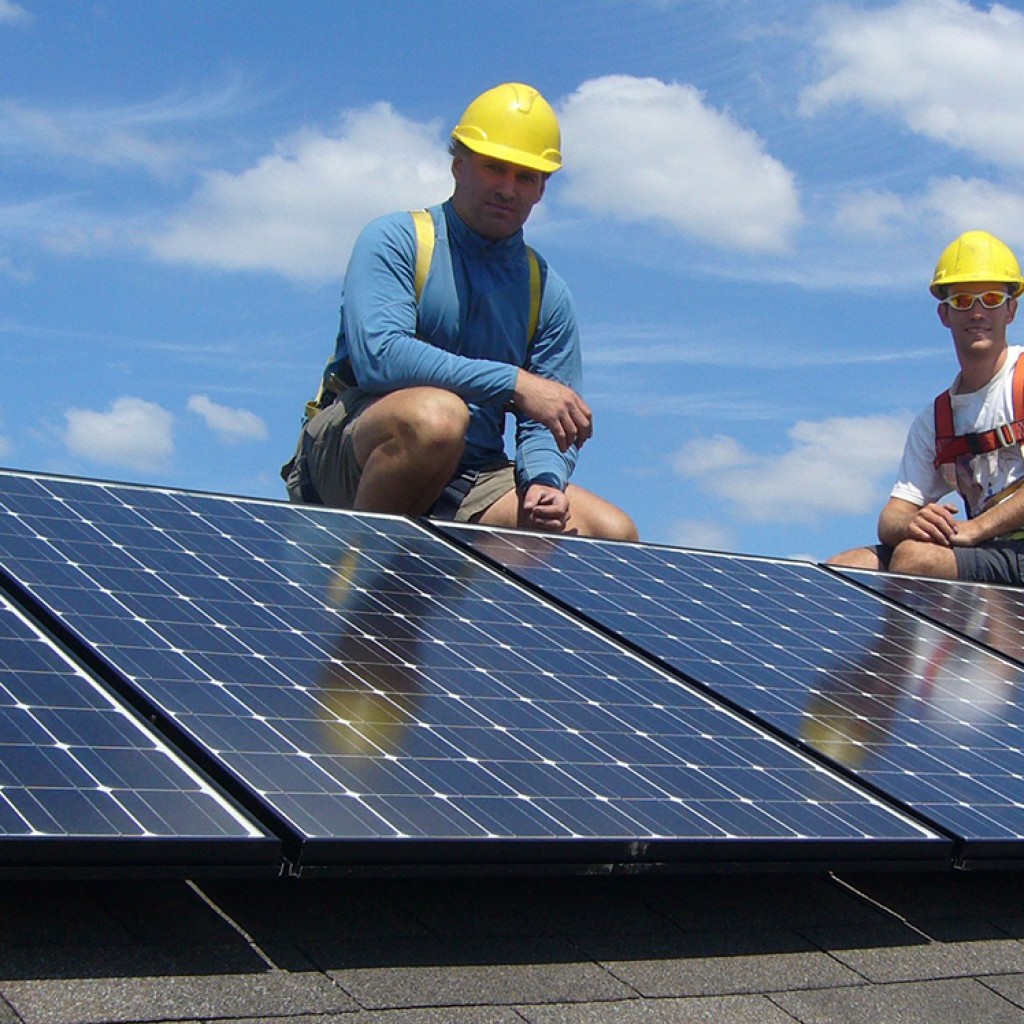 Electrical workers have joined Florida firefighters and others in supporting the constitutional amendment to expand solar energy in the Sunshine State.
On Thursday, the International Brotherhood of Electrical Workers (IBEW) announced its endorsement of the Consumers for Smart Solar, the coalition of business, civic, and faith leaders behind Florida Constitutional Amendment 1 on the Nov. 8 ballot.
IBEW represents approximately 725,000 members working in a wide variety of fields, including construction, utilities, manufacturing, telecommunications, broadcasting, railroads, and government.
As the leading reason for recommending the measure — officially known as Rights of Electricity Consumers Regarding Solar Energy Choice — IBEW leaders say Amendment 1 guarantees the right for consumers to own or lease solar panels and equipment. Also, the measure ensures consumer protections for those who do not choose solar power, so they will not be over billed, subject to long-term contracts, or forced to subsidize consumers producing solar energy.
In a statement, the IBEW urges a "yes" vote to promote increased use of solar power in Florida by providing constitutional protection for those consumers using solar panels and giving a degree of certainty to those looking to make an investment in solar equipment.
According to the union, increased use of solar power statewide, as well as the introduction of a new market for solar energy, also will create additional job opportunities for IBEW members.
'Yes on 1' co-chair Dick Batchelor said the IBEW endorsement is "proof that our amendment is the right way" to do solar in Florida.
"Amendment 1 gives Floridians a historic opportunity to advance solar in our Sunshine State," Batchelor said in a statement, "while ensuring our energy future is safeguarded with the proper consumer rights, consumer protections, and consumer fairness, whether they choose solar or not."
Among the growing number of groups now supporting "Yes on 1 for the Sun" include:
National Black Chamber of Commerce
National Congress of Black Women
Florida State Conference of the NAACP
Partnership for Affordable Clean Energy
Florida Council for Safe Communities
Floridians for Government Accountability
Florida Faith & Freedom Coalition
Florida State Hispanic Chamber of Commerce
Florida Professional Firefighters
Florida Black Chamber of Commerce
Manatee County Black Chamber of Commerce
Puerto Rican Chamber of Commerce
Honduran American Chamber of Commerce