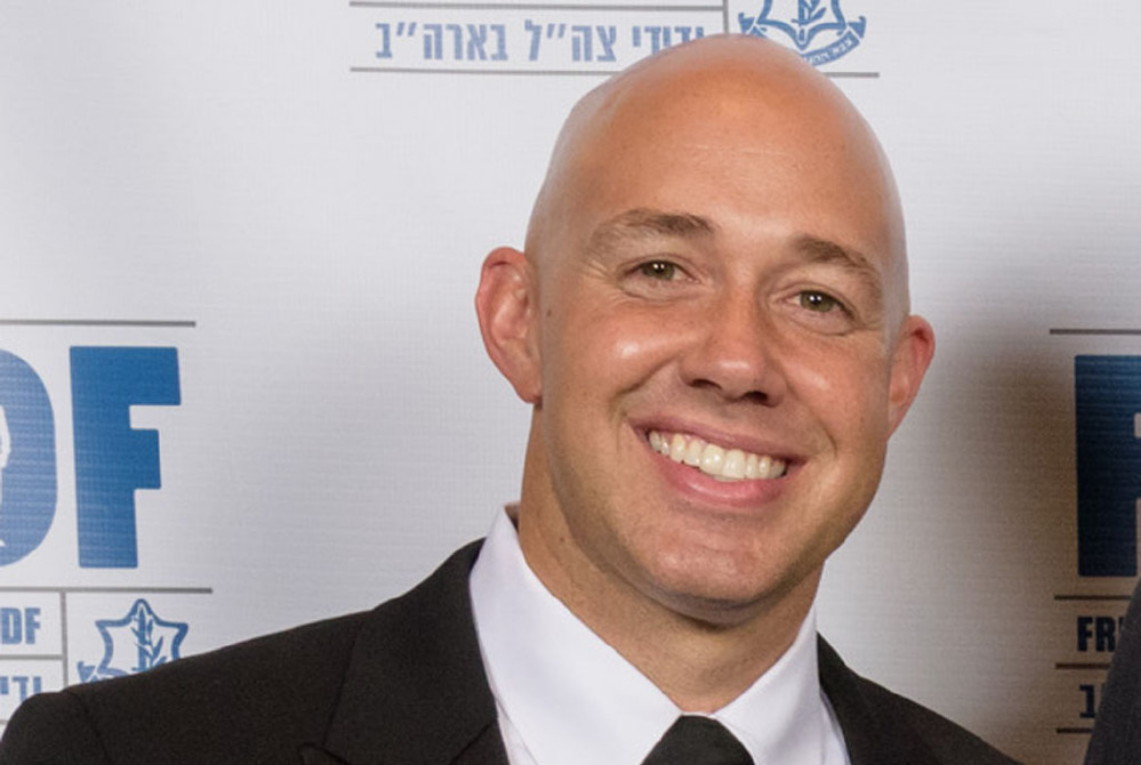 Republican Brian Mast is facing criticism over the decision to purchase a new home, two years after a Texas-based veterans' charity helped him purchase a South Florida house.
Mast sold his Fort Lauderdale-area home — which was purchased in 2014 with the help of Helping a Hero, a Texas-based veterans' charity — in September. Mast purchased a new home in Palm City, located in Florida's 18th Congressional District, around the same time.
The move has raised some eyebrows, since Mast was required to commit to living in the home for 10 years as part of the Helping a Hero program. Mast, a combat veteran, is a double amputee.
Madison Anderson, a spokeswoman for Mast, called the criticism shameful, saying Mast remains under "the original ten-year contract from Helping a Hero, and will continue to adhere to the contract 100%, in the approved substitution home, which is also handicap accessible."
Mast received the keys to the Parkland house in October 2014. Broward County records show Mast paid $299,519 for the first home, and took out a mortgage from Standard Pacific of Florida, the developer, for $216,000.
That home, according to an Oct. 2014 report on Coral Springs Talk, was ADA complaint, and featured "spacious family gathering areas along with four bedrooms and three baths, and includes hardwood and tile floors, flush thresholds, wider hallways and wider door entries." The home, the website reported, was built to meet Mast's needs.
The family got some help from Helping a Hero, which, according to the website, contributes up to $100,000 to help with the cost of the home.
According to Helping a Hero's website, the average value of a home is $250,000. The developer, often donates a lot, the estimated value of which is about $50,000, and the builder matches the lot value or builds at cost, again estimated to be about $50,000.
Recipients of a Helping a Hero home are asked to make a minimum contribution of $50,000 and sign an agreement committing to stay in the home for a minimum of 10 years. According to site, if a veteran moves out of the community the organization "would repurchase the home for the veteran's original investment and award it to another injured veteran in the community."
Mast did not sell the home back to the organization or another veteran, according to an Oct. 4 Gossip Extra report.
Kelly Raley, general counsel for Helping a Hero, said Mast did not break any rules or violate his contract by selling his home. The organization does require veterans to sign a 10-year agreement, but said there are cases where a veteran decides for personal, family or a variety of other reasons "they still want to be part of the program, but want to change the house."
"We're not trying to make lives harder for veterans, we're trying to make lives easier," said Raley in an interview Friday. "The board came up with a great win-win for everybody."
Raley said Mast "didn't profit, and the charity didn't lose money" on the sale.
"It was an even wash for everybody," she said.
Mast's new home, according to Gossip Extra, is located in unincorporated Palm City in another Standard Pacific of Florida development. St. Lucie County records show he purchased the home for $712,505, taking out a mortgage of $310,000 from CalAtlantic Mortgage.
It's also located within Florida's 18th Congressional District, where Mast faces Democrat Randy Perkins. The race is one of the most closely watched congressional races in the states, with outside groups pouring millions of dollars into the seat.
"It is shameful and disgusting that Randy Perkins is planning on attacking a Veteran for receiving help from a charity after he lost both of his legs in Afghanistan, though unsurprising considering his repeated and nasty attacks on those who sacrifice everything for our safety, including the safety of Randy Perkins," said Anderson in a statement. "It's also shocking that Randy Perkins has the gall to spread these lies about Brian's housing while he lives in $15 million mansion outside the district."