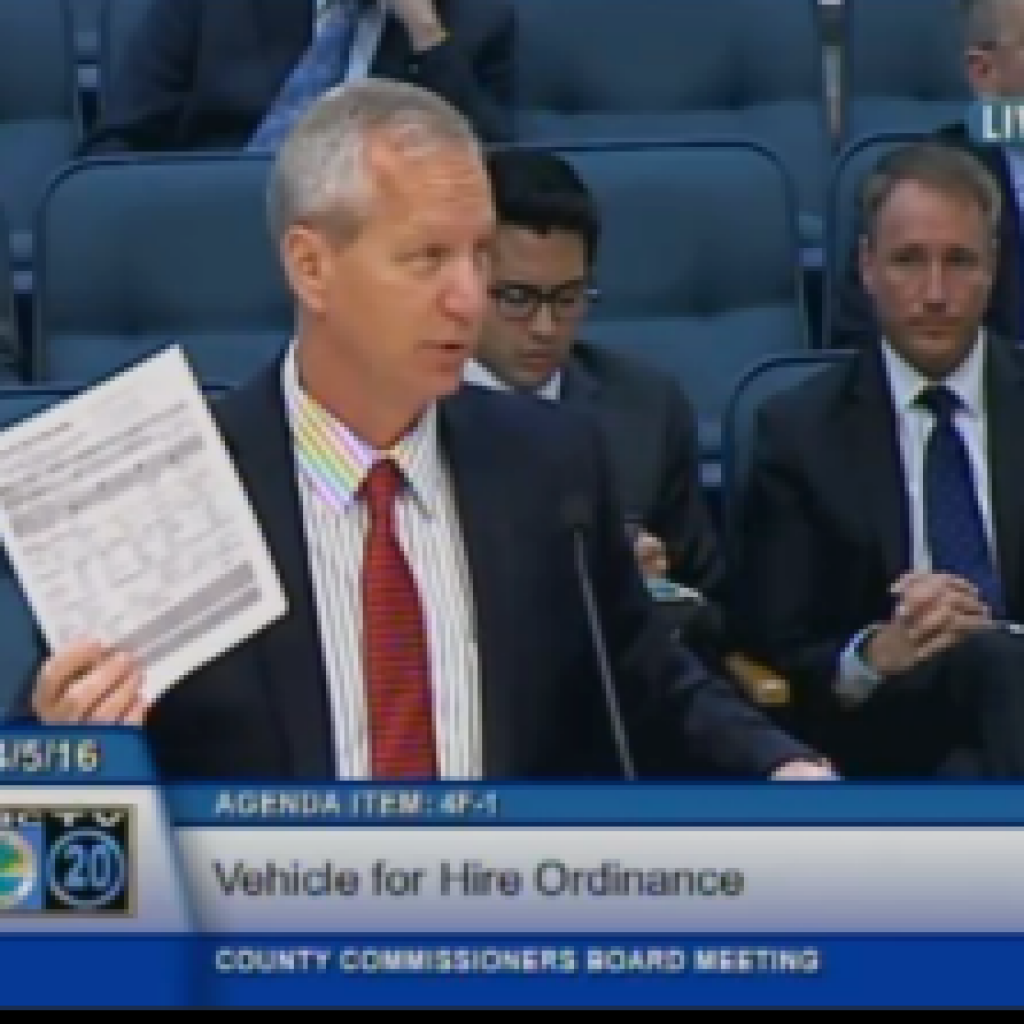 In the aftermath of published reports about questionable decisions made by Hillsborough County Public Transportation Executive Director Kyle Cockream over the past year, Tampa state Rep. Dana Young is calling for the Florida Department of Law Enforcement (FDLE) to conduct an investigation into the agency.
"When the line is blurred between the regulator and the entities they regulate, the public cannot rely on impartiality in the government," wrote Young in her letter to the FDLE. "The disturbing revelations of the relationship between the PTC, Mr. Cockream, and members of the taxi industry in Hillsborough County merit a full review to determine if ethical or legal boundaries have been violated."
Among the revelations that came to light last week through a release of a large number of emails, was that Cockream coordinated with local taxicab and limousine firms to fine rideshare drivers. Members of those companies acted as would-be passengers and lured Uber and Lyft drivers to pick them up before PTC agents cited them. Officially, Uber and Lyft drivers have been operating out of compliance with the PTC since they began operating in the spring of 2014.
Cockream also traveled twice to appear before the Palm Beach County Commission in the past year when that government body discussed ridesharing. He appeared at the same time in both meetings with representatives from the taxicab and limousine industry. The PTC's mission is to regulate taxicab, limousine, and now ridesharing operations in an even, fair fashion.
"The PTC has a sordid history marred by scandals of former board members and conflicts of interest with previous senior agency personnel," Young said in her letter. "The history of recurrent and pervasive improprieties by the PTC has resulted in multiple attempts by the Florida Legislature to repeal the regulatory body."
The PTC was marred by a tawdry reputation for years long before Uber and Lyft ever came to Tampa. A former PTC board chairman — Kevin White — spent time in federal prison after being convicted in 2011 of accepting at least $6,000 in bribes from an undercover FBI agent posing as a businessman seeking to curry favor with him in his official role. Incidents like that led some local leaders like Tampa Mayor Bob Buckhorn to call for the agency to be dissolved. Those calls have been echoed by Tampa Bay area state legislators like Jeff Brandes and Jamie Grant in recent years, who have proposed bills to do that, though such efforts have come up short.
Young, a South Tampa Republican, is now running for the state Senate 18 district race against Democrat Bob Buesing and independent candidates Joe Redner and Sheldon Upthegrove.
Through a spokesman, Cockream is offering no comment.