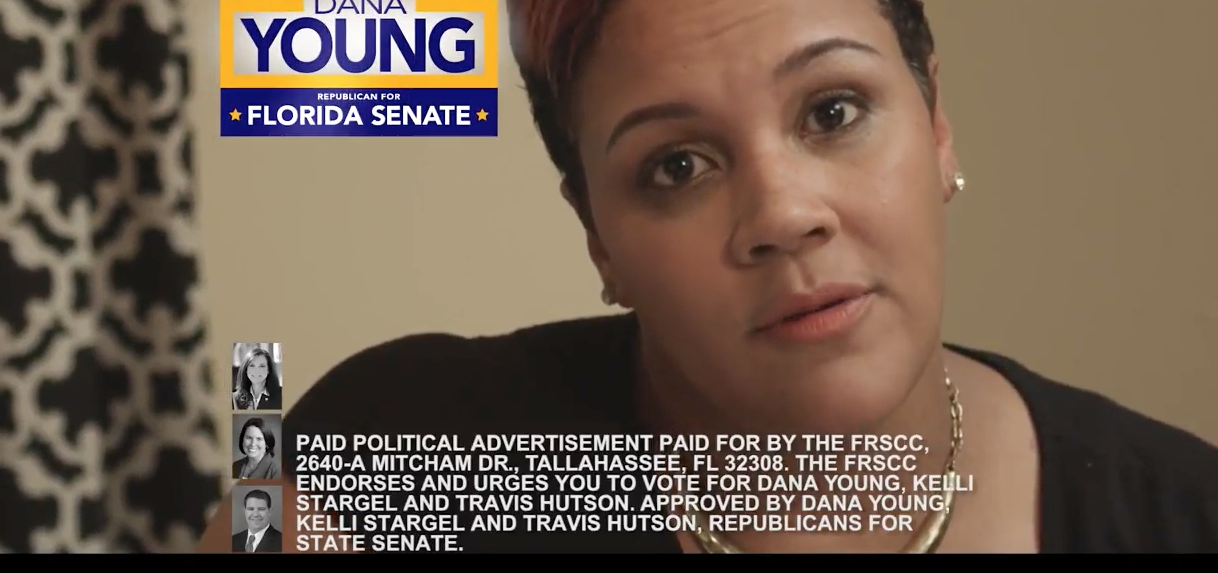 Senate District 18 Republican Dana Young's latest television ad promotes her work on school choice.
The 30-second, called "My Children," features an African-American mom praising Young for helping her out when she learned she was zoned for a school she didn't want her kids to attend.
"My children are my life," says the mother. "So when they were zoned for a school that wasn't a good fit for them, it broke my heart. That's when I heard about Dana Young, who not only supports traditional public schools, but also gave parents like me a choice — a scholarship program giving over 90,000 children like mine an opportunity to succeed and parents like me the ability to find a school that works best for our kids. Thank you, Dana Young, from the bottom of my heart."
The ad — paid for by the Florida Republican Senatorial Campaign Committee — also mentions Young has been a supporter of traditional public schools as well during her six years serving in House District 60.
Young is running against Democrat Bob Buesing and independents Joe Redner and Sheldon Upthegrove in the Nov. 8 election.