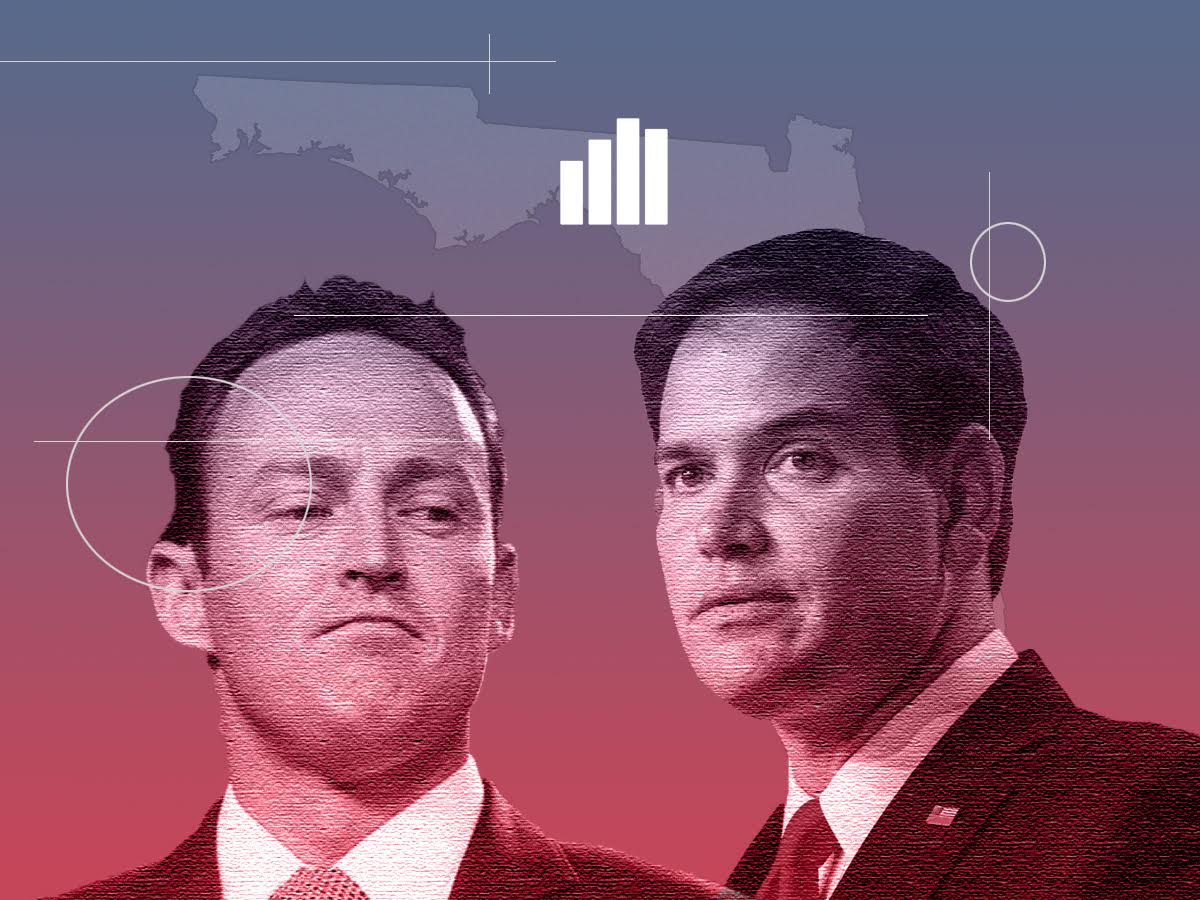 Florida's U.S. Senate race is coming down to the wire.
A new Quinnipiac University poll showed a dead heat between Sen. Marco Rubio and Rep. Patrick Murphy. According to the poll, 49 percent of Floridians said they were backing Rubio, compared to 47 percent who picked Murphy.
The poll of 660 likely Florida voters was conducted from Oct. 10 through Oct. 16. It has a margin of error of 3.8 percent.
The newest poll shows Murphy is gaining ground on Rubio. In a Quinnipiac University poll released earlier this month, Rubio was leading Murphy, 48 percent to 44 percent. A similar poll in September showed Rubio up by 7 points, 50 percent to 43 percent.
Independent voters will likely be key in the U.S. Senate race. Independent voters' support is split between Murphy and Rubio. The poll found 47 percent of respondents back Murphy, compared to 46 percent who said they were backing Rubio. Seven percent of independent voters said they didn't know who they were voting for.
Rubio has support from 88 percent of Republicans, 57 percent of men and 56 percent of white voters. Murphy is backed by 86 percent of Democrats, 51 percent of women and 63 percent of non-white voters. One-third of non-white voters back Rubio.
The findings were released just one day after Rubio and Murphy squared off for their first debate of the election cycle. The two men used the hour-long debate to sound off on their positions about abortion rights, climate change, and gun control.
And both men tried to tie the other to his party's presidential nominee.
Murphy has trailed in the polls since jumping in the race, but the newest Quinnipiac University poll shows the slimmest margin since August. The firm in August had Rubio leading Murphy, 48 percent to 45 percent. At the time, 7 percent of respondents said they weren't sure who they were voting for.
The number of undecideds has dropped since August. The newest survey shows 4 percent of likely Florida voters said they didn't know who they were voting for come Election Day.
Pollsters at Quinnipiac University said Democratic gains could be contributed, in part, to Donald Trump's dip in the polls.
"With Donald Trump's numbers slipping and control of the U.S. Senate very much in play, a bevy of GOP Senate candidates find themselves in very tight races," said Peter Brown, assistant director of the Quinnipiac University Poll. "For the most part, these Republican Senate candidates, including Marco Rubio in Florida and Pat Toomey in Pennsylvania, will need to run ahead of the party's presidential ticket in order to get re-elected."
The poll found U.S. Sen. Pat Toomey has a slight edge over Democrat Katie McGinty, 49 percent to 45 percent, in Pennsylvania. In neighboring Ohio, Republican Sen. Rob Portman is walloping former Gov. Ted Strickland, 54 percent to 41 percent.