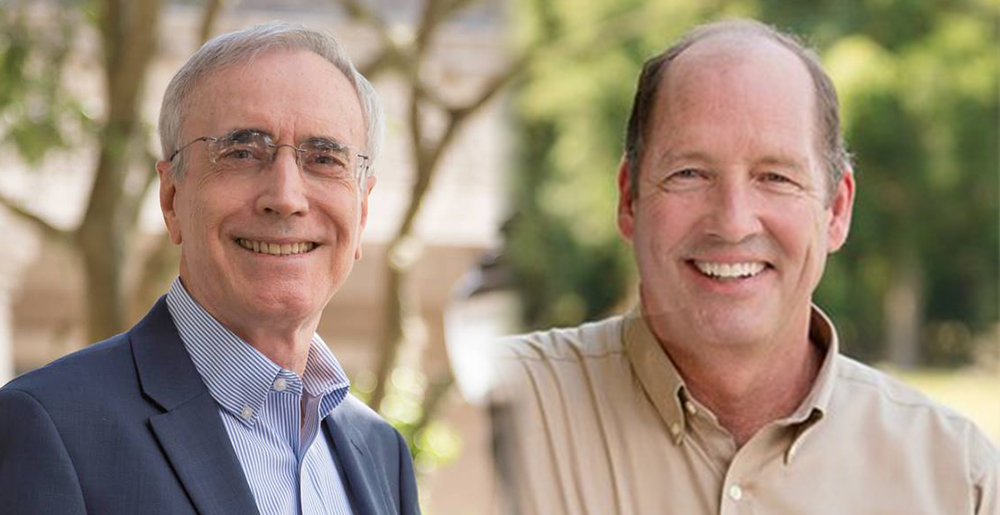 According to newly filed campaign finance reports, Democrat Ken McGurn outraised Republican Rep. Ted Yoho by a 3-to-1 margin in the last quarterly report before Election Day for Florida's 3rd Congressional District.
McGurn has brought in about $215,000 since Aug. 11, putting him past the $500,000 mark in total fundraising and leaving him with $302,000 in the bank ahead of the final weeks of election season.
Yoho, through the same date, added $71,000 in contributions.
Sarah Barnes, McGurn's communications director, said the fundraising numbers show "voters are turning away and with force from Trump surrogates like Yoho, in favor of more bipartisan leadership like newcomer McGurn."
Still, Yoho holds a significant fundraising advantage over McGurn. The incumbent congressman has raised nearly $750,000 this cycle and still had nearly $450,000 of that money in the bank on Sept. 30.
Florida's 3rd Congressional District has been held by Yoho since 2012, when he won a four-way primary race featuring longtime Republican U.S. Rep. Cliff Stearns and former State Sen. Steve Oelrich.
CD 3 includes all of Alachua, Bradford, Clay, Putnam, and Union counties, as well as the northern half of Marion County.
The seat is decidedly right-leaning, and was carried by Republican presidential candidate Mitt Romney by 15 points in 2012. Also during that cycle, CD 3 was also one of only eight Florida congressional districts to vote for former U.S. Rep. Connie Mack IV over U.S. Sen. Bill Nelson.