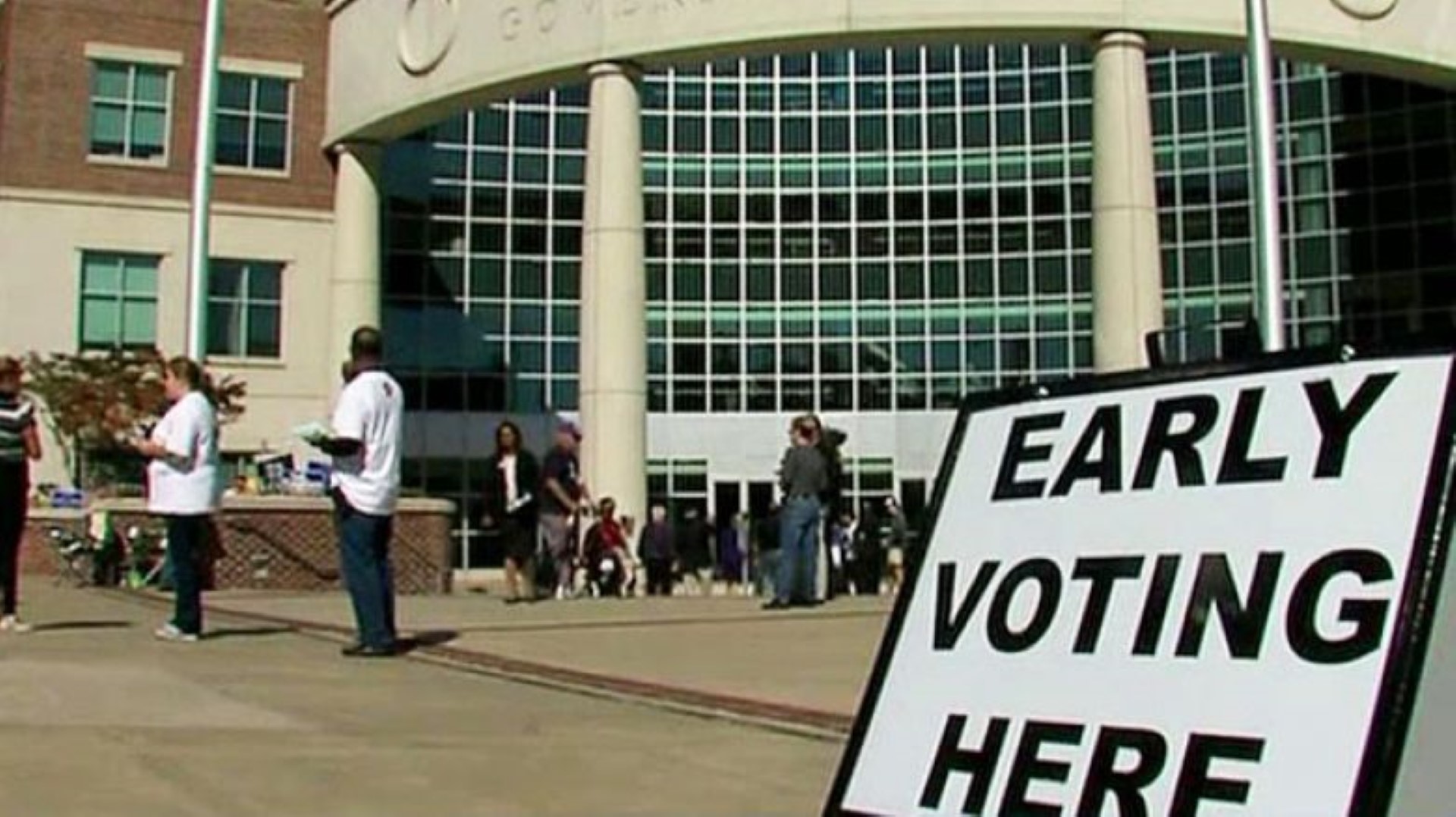 Dear friends and casual Twitter followers:
It is Florida election memo time! I know you all are excited.
Fourteen days left. If Jaguars fans can survive the Gus Bradley era, America can do 14 days of this.
Also of note: 18 days until FSU basketball tips off.
So here are some notes on the first day of in-person early voting:
Frankly, for fans of the home team, it's all good news.
Democrats entered the day down after about two weeks of vote-by-mail returns by about 20,000 votes. This 1.7 percent Republican Party advantage compares to a GOP advantage of 5 percent in 2012.
Then, early voting happened.
First, not all counties have reported yet (17 yet to report, most are small), but when all said and done, over 300,000 will have voted on Day 1. Just to put into scale, 1.2 million voted by mail in the first two weeks.
When you add in the mail ballots from yesterday, 22 percent of all the ballots cast in Florida were cast in person yesterday. That is a remarkable number.
In total, Democrats reduced the Republican advantage of 1.7 percent going into yesterday to around 0.5 percent after Day 1 (still counties reporting, so this number will move around).
Here are some interesting places on Day 1:
Won Duval County by 1,700 votes. Duval hasn't voted for a Democrat for president since Jimmy Carter, and is one of those places where Donald Trump really needs to run up the score. Dems also won the day in Polk County, an I-4 county that also hasn't voted for a Democrat since Carter.
Won Volusia County by several hundred, again a place Trump was hoping to build on the gains of Romney in 2012.
And in bellwether county Hillsborough, the only place in Florida to vote for George W. Bush twice and Barack Obama twice, Democrats won by almost 3,000 votes, or roughly 14 points (49-35). By comparison, Democrats have a seven-point advantage in registration.
In fact, Democrats won every county along I-4, plus Pinellas — including both Republican strongholds Polk and Seminole. The total I-4 vote was 48-33 D. Seminole County hadn't voted Democrat in a presidential election since Harry Truman.
Base turnout was also very encouraging.
In Orange County, Democrats won a robust day, 53-27 percent.
In Broward County, Democrats won a record day, 63-20 percent.
In Palm Beach, a county which improved for Mitt Romney in 2012, Dems won 53-27 percent.
In Alachua, where the University of Florida is, it was 65-22 percent Dems.
And in Dade County, 10,000 more voters showed up on the first day of early voting than 2012. Of the 35,000 who cast a ballot, Democrats won the day 53-27 percent.
Finally, with the help of a friend yesterday, I looked into the question of whether Democrats were simply "cannibalizing" their traditional vote by encouraging its traditional voters to vote early in person and by mail.
Two points: First, even if that's all they did, Hillary Clinton would almost surely win Florida. Republicans need to expand the electorate to win.
But, that isn't what is happening. Over 28 percent of Democratic vote-by-mail returnees as of yesterday were either first-time voters, or rare voters (voted in one of last three), compared to 20 percent for Republicans. Another way of looking at it: 80 percent of Republican Party vote-by-mail returns are from most-likely voters, compared to 72 percent of Democrats.
That is voter expansion.
I am going to try to do a little note each day. Try is the operative word.
As always, if you have any questions, give me a holler.
Steve