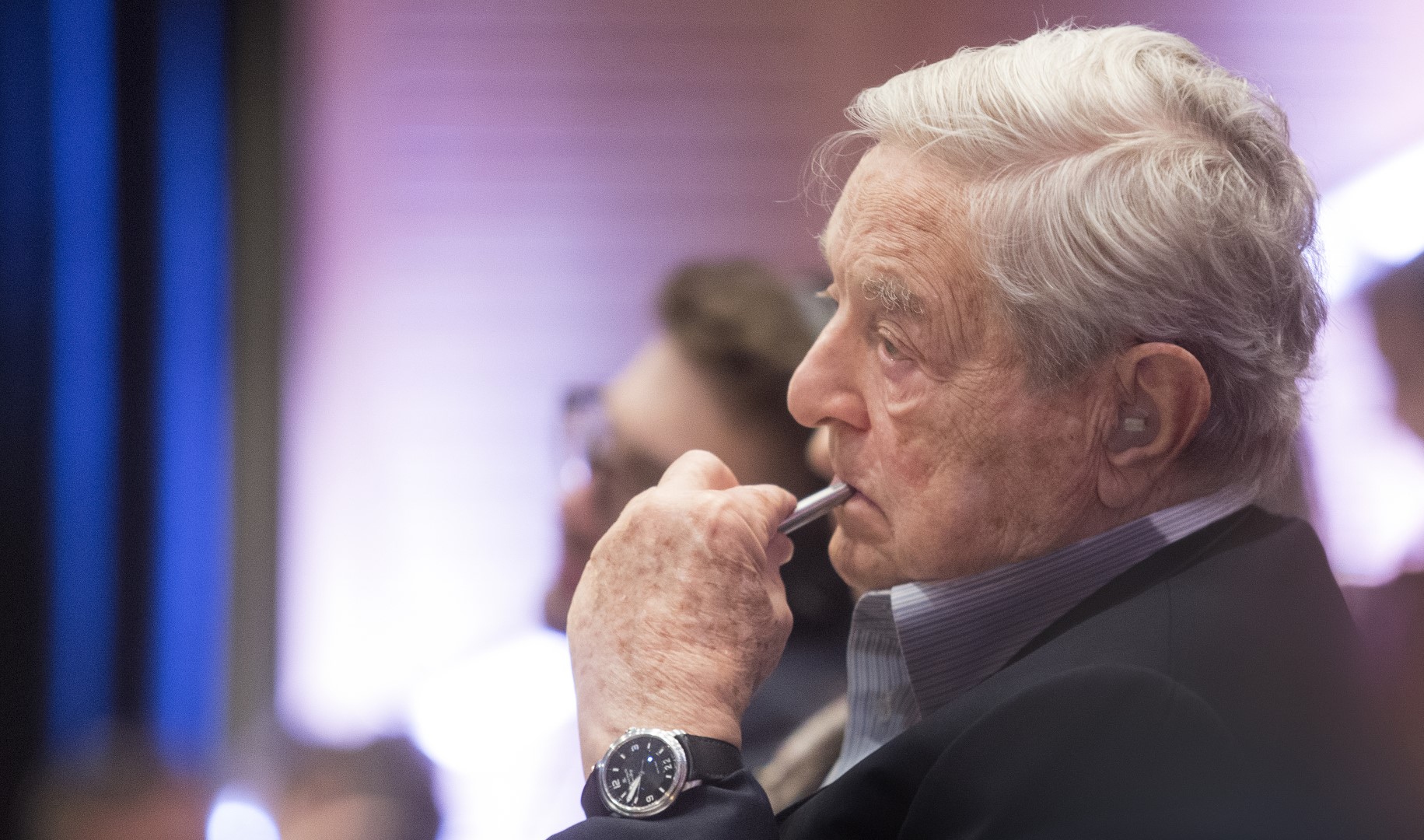 George Soros is supporting the effort to mobilize Puerto Rican voters in Orlando and Central Florida, reaching out to the highly valued electorate in the country's biggest battleground state.
Matt Dixon of POLITICO Florida reports the billionaire Democrat mega-donor is funding "United for Progress," the committee launched in September by Marcos Vilar, a Miami political consultant.
Soros, one of the Democrats' biggest donors, gave $200,000, the group's only contribution.
"United for Progress is educating Floridians about issues of importance to the Puerto Rican community in several jurisdictions around the state," Vilar told POLITICO in an email, without giving specifics of the operation.
Several individuals familiar with the group say the effort seeks to target several Central Florida legislative races with large Puerto Rican populations, who tend to lean Democratic.
One such race is Democrat John Cortes in Osceola County's House District 43, which is nearly 55 percent Hispanic, many of whom are Puerto Rican. Orlando's House District 48, represented by Democrat Victor Torres, is more than 50 percent Hispanic, also mostly Puerto Rican.
Puerto Ricans have represented one of the largest influxes into Florida. Dixon notes the population has grown 110 percent since 2000. Comprising nearly one-third of eligible Hispanic voters — second only to Cuban-Americans — Florida's Puerto Rican community has bolstered its political influence as the voter rolls increase.
Orlando Democratic state Sen. Darren Soto, who is running for Congress, says he is not aware of Soros' efforts, but admits there is a push to mobilize the Puerto Rican vote in Central Florida.
Soto, if elected, would be the first Puerto Rican representing Florida in Congress.
"It is absolutely critical [to get them to vote]," Soto told POLITICO. "My campaign is spending $100,000 or more on the candidates and we have a rock-solid vote-by-mail campaign."
In addition to the $200,000, Soros also spent $1.3 million in the successful bid to defeat Orange-Osceola State Attorney Jeff Ashton, and is involved in the race against Hillsborough State Attorney Mark Ober.
Issues that speak to the Puerto Rican community include the island's debt crisis; Zika funding and U.S. Supreme Court Justice Sonia Sotomayor, a native New Yorker of Puerto Rican descent who is the first Hispanic woman on the nation's highest court.
One Florida lawmaker particularly critical of Sotomayor's nomination was Marco Rubio, the Cuban-American currently facing Democrat Patrick Murphy in his U.S. Senate re-election effort. "Not anti-Hispanic to oppose Sotomayor," Rubio wrote to POLITICO in 2009 during his first Senate campaign.
"Many are now attempting to brand Republicans as anti-Hispanic," Rubio said at the time. "It should be clear, however, that our opposition to her judicial philosophy is in no way a wholesale opposition to Hispanics."
On Sunday, Rubio was booed at Calle Orange, a popular Puerto Rican-themed street festival in Orlando. NPR reported the boos began shortly after Rubio's introduction and grew louder as he spoke. Rubio left the state after making brief remarks in Spanish.
"I want to enjoy this day. We're not going to talk about politics today," Rubio said. "Thank God for this beautiful day, and for our freedom, our democracy, our vote, and our country. God bless you all, thank you very much."