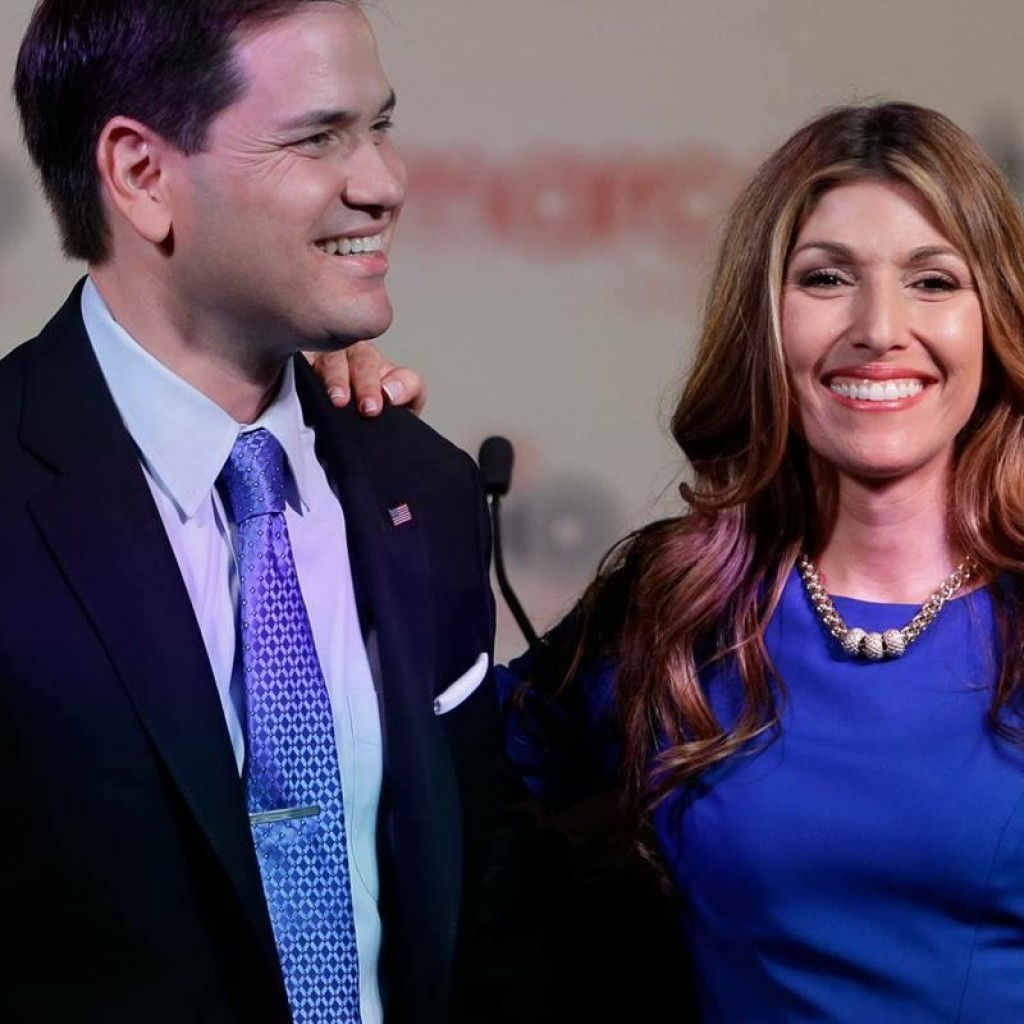 Jeanette Rubio is praising her husband's work against human trafficking in a new campaign ad.
The Marco Rubio campaign released a new advertisement Friday featuring the Miami Republican's wife. The 30-second spot gives Jeanette Rubio a chance to highlight the Girls Count Act, which helps ensure children in developing countries are registered at birth.
"Human trafficking is a tragedy. Of all the things Marco has done, the Girls Count Act is the one thing I'm most proud of," says Jeanette Rubio in the advertisement. "Marco wrote the law that forces any country in the word that receives American aid to give little girls birth certificates when they are born. It doesn't sound like much, but that one thing could save thousands of girls, and even if it just saves one, it is truly a blessing."
According to Girl Up, a program run by the United Nations Foundation, one in 12 people around the world is a girl or young woman between the ages of 10-24. The organization reported most developing counties did not account for the number of girls in their population. In some countries, the reason might be that they don't have the capacity to do it, while some "don't prioritize girls."
"This means that as a girl grows up it will be difficult, if not impossible, for her to attend school or get a job. She will not be able to own her own land or start her own business," according to the Girl Up website. "She will not be able to vote.  She will likely be confined to the home and left unpaid — an invisible member of society."
President Barack Obama signed the bill, which was sponsored by Rubio, into law in June 2015.
"There is a massive worldwide problem involving boys and especially girls for whom no official records exist because they were not registered at birth," said Rubio in a March 2015 statement introducing the bill. "This leaves them vulnerable to human trafficking and exploitation, but it also leaves them excluded from accessing basic services in their countries, such as education."
Rubio faces Rep. Patrick Murphy in the Nov. 8 general election. Rubio has been leading in the polls for months, with RealClearPolitics showing he has an average 3.6 percent lead over Murphy.