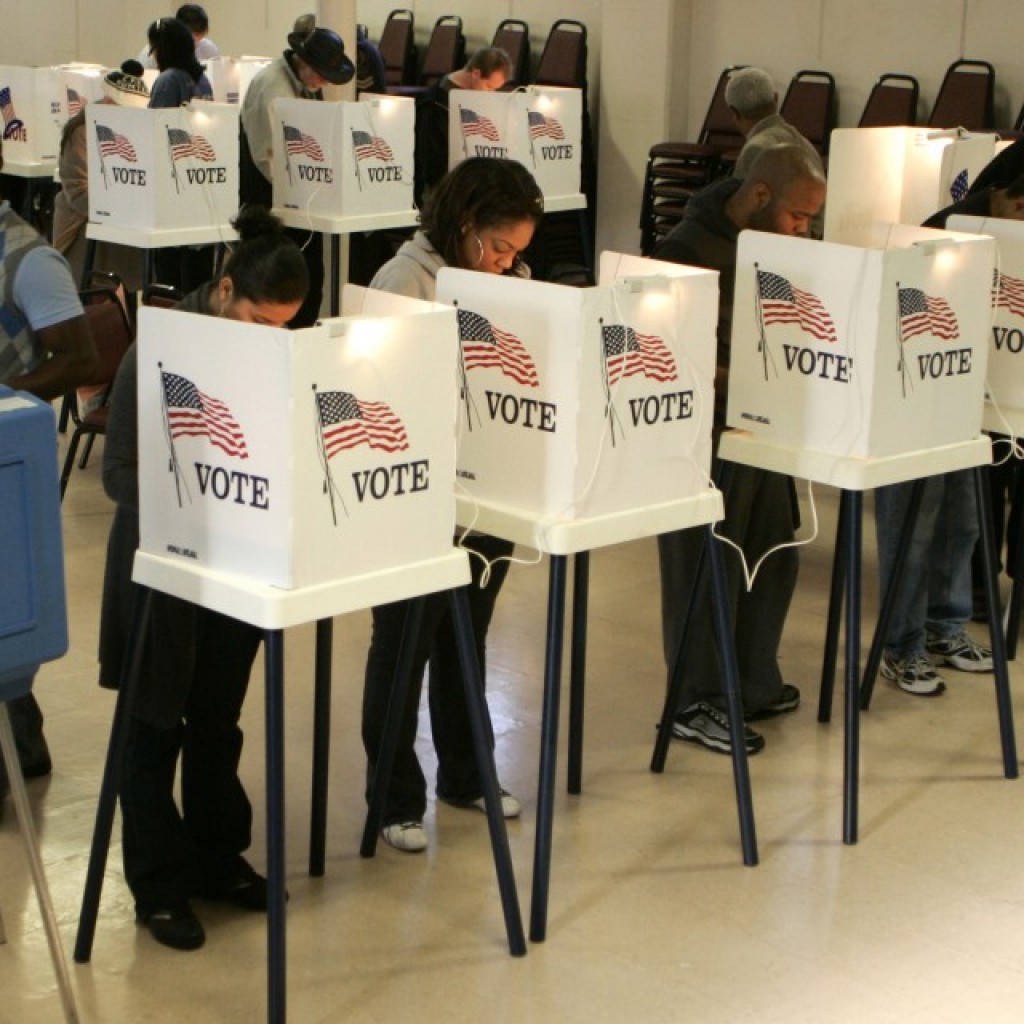 A federal judge said Friday that he was satisfied the Florida Department of State has been diligent in processing more than 100,000 voter forms submitted during the state's extended registration period.
U.S. District Judge Mark Walker went so far as to commend the department.
"You've certainly provided me with useful information," Walker told Maria Matthews, who detailed the department's efforts to verify the applications submitted since Oct. 18, during a hearing conducted by conference call.
"Quite frankly, the more information the public has about your hard work and your efforts, the overtime your staff is working and the number of applications you've processed, that is good thing to provide that information," Walker said.
"If there's nothing further, I'm satisfied that you have further clarified the record as to current status of the processing of those applications."
Walker ordered the unusual hearing with one day's notice, citing data on the department's website indicating that, although staff had processed 102,996 registration forms, another 24,518 languished.
"It appears that the amount of voters being processed each day has slowed dramatically," Walker wrote in an order compelling the department to appear in court.
Matthews testified that, as of Friday morning, only around 21,000 applications remained to be verified, and that it was unlikely every one could be approved.
Six hundred applications were waiting to be sent to the state motor vehicle department or federal authorities to very driver license or Social Security numbers, she said. Another 1,300 were undergoing manual review.
Around 15,000 applications remained in limbo — officials in the department or county supervisors of elections could do no more unless the voters provided additional information or verified their driver license or Social Security indentifiers, Matthews said.
That roughly 15 percent rate for nonverification is not unusual, she added, due to incorrect or incomplete information provided by applicants.
"That number will never be zero, because it is an ongoing process every day, and there are elections going on all the time," Matthews said.
"I just want to be sure that everyone on this call understands that those applications in the process at any point can be touched multiple times, and every effort is made to ensure that if we can get an individual verified, we will," she said.
In a response to a lawsuit filed by the Florida Democratic Party, Walker ordered the state to allow voters to continue to register past the original Oct. 11 deadline. He cited disruptions caused by Hurricane Matthew.
Update: The Department of State On Friday afternoon issued the following statement:
"From October 11, 2016 through 9 am today, 106,706 voters became newly registered voters in the Florida Voter Registration System (FVRS) database. Also as of 9 am this morning, 21,068 applications are pending at various stages of the process within the FVRS. The overwhelming majority of these pending applications (19,175) are at the county level, awaiting Supervisor of Elections' or voter action."
Update: The department issued a subsequent statement at 5:52 p.m., announcing that officials had entered 107,085 new voters into the registration books. Additionally, 20,737 applications were pending with the state and 18,989 were pending with county supervisors of elections.
"This means that all complete voter registration applications timely submitted by eligible Floridians by the court-ordered voter registration deadline of October 18, and received by the Department of State, have been entered and made active in the FVRS database prior to the beginning of statewide mandatory early voting (which begins tomorrow, Oct. 29)," the department said.