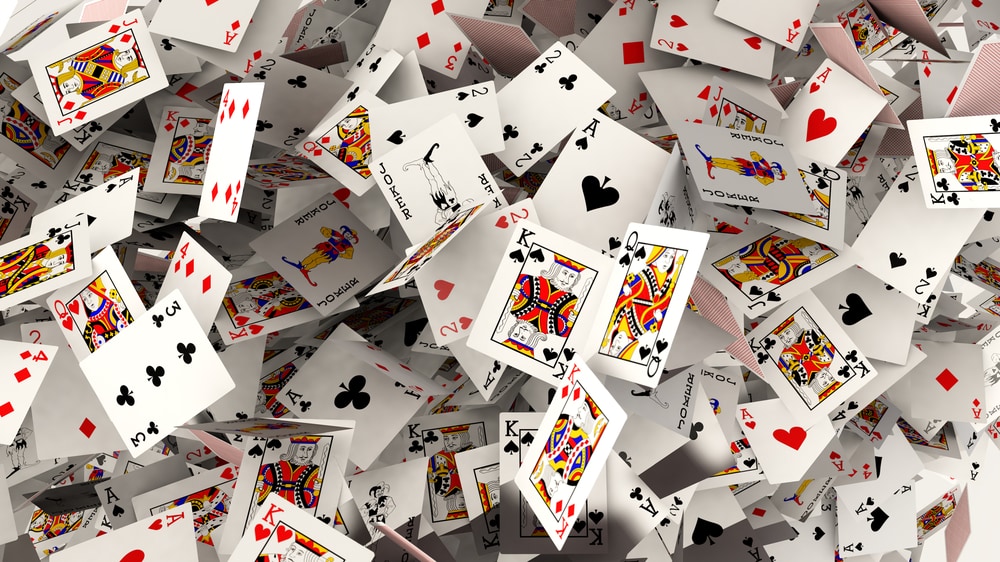 A type of wildly popular poker-type card game is now banned as it is currently played in Jacksonville, according to a final decision issued this week by the state's Department of Business and Professional Regulation (DBPR), which regulates gambling.
The department's order, issued Wednesday and filed Friday with the Division of Administrative Hearings, specifically finds against designated-player games offered at the bestbet Jacksonville poker room and levies a $4,500 fine against it. DBPR adopted an Aug. 1 recommended order from an administrative law judge.
The effect of the order, virtually certain to be appealed to the 1st District Court of Appeal, already has rippled across the state. That's because other card rooms offer similar games, and they now must consider whether to change them or discontinue them.
Card games are offered at the state's pari-mutuels, such as dog and horse tracks. They reportedly bring in an extra $10-15 million a year to each pari-mutuel.
Gambling regulators with the department's Division of Pari-Mutuel Wagering began calling them late this week to warn they will enforce the decision statewide, according to some in the industry who asked not to be identified.
A spokesman for the Department could not be immediately reached Saturday, nor could a bestbet Jacksonville representative.
The order applies to the style of games played in Jacksonville. Administrative Law Judge Suzanne Van Wyk found they were "unauthorized card games" under state law because they played too much like "banked card games," such as blackjack, only allowed to the Seminole Tribe of Florida.
The Seminoles separately are awaiting a decision by a federal judge as to whether they can keep offering blackjack to their casino customers. They say they can specifically because the state allowed pari-mutuel card rooms to offer designated-player games. That broke an exclusivity promise the tribe had with the state, they say.
It also wasn't immediately clear what DBPR's move means for yet another ruling this summer, by Administrative Law Judge E. Gary Early, that the department erred when it repealed its own rule governing designated-player games without replacing it with other regulations.
State regulators came down on card rooms across the state earlier this year, filing administrative complaints against seven racetracks that offer poker-style card games.
Regulators said card rooms were flouting state law by allowing third-party companies to buy their way into the games, using a worker to act as a virtual bank.
In banked card games, players bet against the "house," or the casino, and not each other. In traditional poker, people play against each other for a pot of money. Designated-player games are a hybrid, where the bank is supposed to revolve among the players.
But in Jacksonville, each designated player is "required to bring a minimum of $30,000 to each table, and takes no active role in the game," Van Wyk said. "(M)ysteriously, the same number of designated players walk through the door each morning as the designated-player tables (at) Jacksonville open."
That kind of set-up amounted to a sham, she determined.
"The basic (tenet) of the cardroom statute is that authorized games are not (illegal) casino gaming because the participants 'play against each other,' " Van Wyk wrote. "As currently operated, the designated player is a player in name only. The existing operation of the games does no more than establish a bank against which participants play."
And she found that the "designated players are industry insiders, likely dealers at other locations."
Affected pari-mutuels have 30 days to appeal the department's ruling.