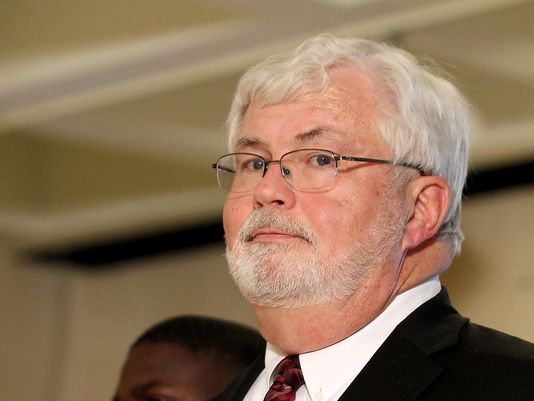 A new mailer from Clearwater Republican state Sen. Jack Latvala offers a simple message: "This election is not just about Washington D.C."
Latvala's mailer lets Pinellas County voters know what he believes is at stake this November — at both the state and local levels — with a handy voters' guide for down-ballot races.
"It's also about Florida and Pinellas County!" he says.
On the congressional level, the mailer suggests support for Republicans Marco Rubio for U.S. Senate and David Jolly for Florida's 13th Congressional District. Photos of Democratic opponents — Congressman Patrick Murphy and former Republican Gov. Charlie Crist — are shown shadowed with their faces crossed out.
"Of these men, who can best be trusted to keep our taxes low, our nation secure and government out of our lives," the flyer says. "YOUR VOTE could make the difference in these races."
As for representing Pinellas in Tallahassee, Latvala is joined by state Reps. Chris Latvala of House District 67 and Chris Sprowls of HD 65.
"Do we want to turn back the clock on our state to a time when crime rates were skyrocketing, taxes were increased every year, and our public schools had no accountability?" Latvala asks. "YOUR VOTE can keep leaders like Jack Latvala, Chris Sprowls, and Chris Latvala fighting for us in Tallahassee!"
Locally, the flyer endorses Mike Mikruak for Pinellas County Commissioner; if he wins, it could result in a return to Republican majority on the board.
"YOUR VOTE for Mike Mikurak can help Republicans win back the majority on our County Commission that was lost in 2014 for the first time in 50 years!" the mailer says.
With such discord at the top of the presidential ticket this year, Latvala's flyer reminds us that all politics — and good governance — is indeed local.